DECC should invest in renewables rather than appeals, says CLA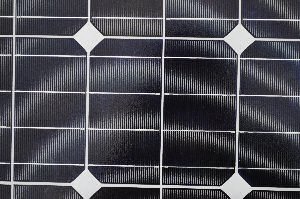 THE Country Land and Business Association (CLA) on 25 January 2012, said that the Department for Energy and Climate Change (DECC) must end the uncertainty in the renewable industry rather than continuing to appeal against the High Courtís ruling that its plans to cut solar FIT payments on projects completed after 12 December 2011 were unlawful. As the Court of Appeal has unanimously rejected attempts to overturn the ruling but the Government is seeking permission to appeal to the Supreme Court, many other groups are also asking the same question, "Why?"

CLA North Regional Director Dorothy Fairburn said:- "Many CLA members lost out on the higher rate FIT payments when the Government illegally rushed through sudden payment cuts to the solar Feed-in Tariff. We regret the Government still intends to appeal even though two courts have now ruled it behaved unlawfully. We urge Ministers to stop wasting time and money on further appeals and stick to their own contingency plan. This will reduce the solar tariff for installations completed after 3 March 2011 and is the only way to end the uncertainty that is damaging investment."

So what do you are readers think about this? With the US pressing to go ever green and invest in US based 'Green Tec', do you think the DECC is going the correct way? Email us your views to:- news24@southportreporter.com and let us know what you think about this issue!
More waste to be recycled
THE recycling of TVs, mobile phones, computers and other electrical equipment is to be increased and yet, did you know that Electrical and electronic materials are Britain's fastest growing waste stream? It is reported that than 1 million tonnes of equipment waste is generated annually in the UK. MEPs in the European Parliament have voted to set new targets, with governments across Europe expected to ensure that 2 thirds of the total waste are collected for recycling within 8 years. Liberal Democrat MEP Chris Davies, who negotiated the original EU legislation on waste electrical and electronic equipment (WEEE), said:- "When recycled properly our old electrical equipment can become a valuable raw material. MEPs fought hard to achieve a much higher target for its collection, and the new rules will help to prevent its illegal export by closing some of the existing loopholes. Our waste must not become another person's poison." According to the Environmental Investigation Agency, the UK has a persistent problem with e-waste trafficking with up to half of all discarded computers in the UK turning up elsewhere as illegal waste. It is shocking to think that it has taken this long as most products contain valuable metals, and almost all can be recycled!

Ban Chinese (sky) lanterns to stop damage to environment and harm to wildlife
THE Marine Conservation Society (MCS), the UKís leading marine charity, says itís delighted that Spain has become the latest in a number of countries banning the sale and use of Chinese (sky) lanterns, and wants to see a ban on the manufacture, sale and release of the lanterns in the UK.

There are already bans or restrictions in Germany, Austria, Australia and Malta and Vietnam, where they have been blamed for a number of serious forest fires. MCS is supported in its call for action on lanterns in Britain by the RNLI and the NFU.

The lanterns, increasingly used in place of balloons, can be made of various materials including bamboo, oiled rice paper and wire. They contribute to rising litter levels, and pose a threat to farm animals when ingested. They also potentially harmful to marine species from turtles to whales, and become a floating fire risk on land. Emma Snowden, MCS Litter Campaigns Officer, says the problem is that people have no idea of the damage the lanterns can do as once theyíve disappeared over the horizon and then itís out of sight, out of mind. "The turn of the year saw increasing numbers of lanterns released in celebration and the forthcoming Diamond Jubilee and Olympics, could see unprecedented numbers lit and let go. These mobile fireballs have to come down somewhere, and itís often on farmland or out at sea. We have received reports of numerous false alarms for the Coastguard and RNLI after people have seen them over the sea and mistaken them for flares."

RNLIís Head of Fleet Operations Hugh Fogarty said that:- "2010 saw a significant increase in the number of lifeboat callouts to false alarms caused by Chinese lanterns and the RNLI asks anyone planning to release them anywhere near the sea to contact the Coastguard and let them know beforehand."

NFU rural surveyor Louise Staples add:- "We applaud the Marine Conservation Societyís drive to highlight the dangers that Chinese lanterns can cause to wildlife. Our members have already seen first-hand how they can harm; or even kill; farm animals not to mention the fire risks to standing straw, thatch roofs and bales of hay and straw. It is vital that people throughout the UK realise this."

Emma Snowden says:- "We donít want to dampen Chinese New Year celebrations, but the original Chinese lanterns were not designed to be air borne, they were created to hang on poles and decorate houses rather than fly off into the sky."

Sheís confident that the public would back a ban if they were fully aware of the serious damage lanterns could do:- "When we reported the recent Spanish ban on our Facebook page we were amazed at the strength of feeling out of there, all of which backed a ban of both balloon and lantern releases. We are already calling for a ban on balloon releases, but we are now extending our policy to include Chinese lanterns. Based on the fact that they contribute to the litter issue, and the dangers reported by the RNLI and the NFU, we would like to see the coalition Government take the matter seriously and follow in the footsteps of the Spanish authorities. We want the Olympic and Diamond Jubilee year to be remembered as one of great celebrations, not tragic accidents and a legacy of littering."

Yet many other people are saying that this is an over reaction and just another way to get more PR in as they can't get rid of fireworks, but this could be a way to do that! So what are your views? Please email us to:- news24@southportreporter.com and let us know what you think about this!