Sarah Mittal from Southport takes on the Step Change 2012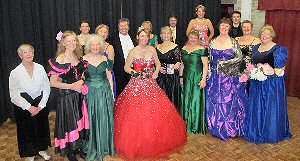 OPERA Viva has given the chance for would-be singers from all over Merseyside to experience taking part in a complete opera in one day. The event, held at St Maryís College, Crosby, on Saturday, 18 February 2012, introduced the singers to the roles of the party loving Parisians who are the chorus of Verdiís "La Traviata."

During the day, the singers were introduced to the story of the classic opera and were taught the individual parts for all the well-loved pieces such as the Gypsiesí and Matadorsí choruses and the "Brindisi", the famous drinking song.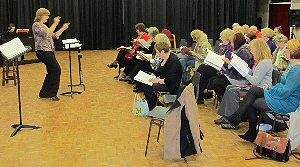 The classes were conducted by Chorus Mistress, Isobel Jenkins, and Music Director, John Flood. Then in the evening, the company gave a complete Concert performance of the whole opera in front of an invited audience of family and friends.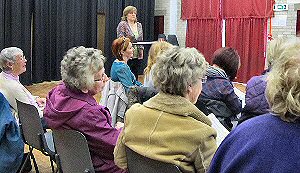 "It was an amazing experience and the performance was surprisingly good, considering that most of the singers did not read music, and some of them did not even know what voice they were when they started." said John, who has had a vast amount of experience working with musical groups all over Merseyside. Opera Viva will be presenting staged performances of "La Traviata" in April 2012, at venues all over Merseyside in Crosby, West Kirby, Allerton and Southport.

A Wild Weekend Sets Out To Make A Real Difference for Sense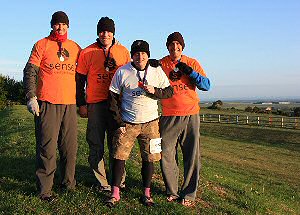 SENSE, the national deafblind charity, is appealing to fundraisers in your area to use 2012 as the year to make a difference by joining in with one of their exciting regional challenges.

The UK is set to be gripped by Olympic fever in 2012 and what better way to kick-off your own sporting antics than with one of Senseís charity challenges. These inclusive events aim to cater for individuals, small groups and even corporate teams, with the focus on challenging yourself, raising money for a deserving charity and having fun at the same time.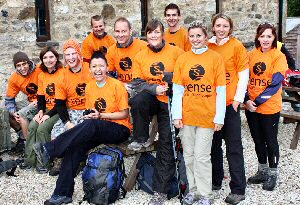 The charities newest event this year is the Sense Wild West Weekend from 13 July to 15 July 2012. This is the perfect team-building or group challenge for friends or colleagues. 100 teams can take part in over 15 fun and exciting outdoor pursuit style contests in stunning Castleton in the Peak District. Registration is £300 for a team of 4 and includes accommodation (upgrades available at an extra cost), meals and the Saturday evening Wild West ho-down.

To book on this exciting event please visit:- senseweekend.com.

If that seems too much for one weekend, there are still places available to take part in the Sense Scafell Pike Challenge on 2 March to 4 March 2012, where individuals can climb Englandís highest peak in the stunning scenery of the Lake District.

By taking part in one of Senseís events you can really make a difference. Whether itís on your own, as part of a team of friends or with colleagues, the challenges offer something for everyone. Email:- community.team@sense.org.uk or call:- 0845 127 0069 for further information.