Getting young people earning or learning
ON Tuesday, 21 February 2012, the Deputy Prime Minister and Leader of the Liberal Democrats, Nick Clegg announced the £20,555,526 will now be allocated to get young people in North West England, who are not in employment, education or training (NEET), earning or learning again.

As part of Nick Clegg's Youth Contract, the Coalition Government will, for the first time, target funding through tailored support on a payment by results system to 16 and 17 year olds with no GCSEs at A* to C who are at the highest risk of long term disengagement.

Commenting, Jo Crotty, Chair of the North West Liberal Democrats said:- "Liberal Democrats in the Coalition Government are doing the right thing and supporting young people in North West England who have had difficulty finding a job or training when they've left school. Today's announcement will ensure they receive personal, targeted support from experts to help them develop the confidence and skills that the need to stay in education or find a job. Youth unemployment is a slow burn social disaster so it's right that although money is tight, the Coalition Government is prioritising investment in the Youth Contract to get young people earning or learning."

Commenting further, Deputy Prime Minister and Leader of the Liberal Democrats, Nick Clegg said:- "Sitting at home with nothing to do when you're so young can knock the stuffing out of you for years. It is a tragedy for the young people involved and a ticking time bomb for the economy and our society as a whole. This problem isn't new, but in the current economic climate we urgently need to step up efforts to ensure some of our most troubled teenagers have the skills, confidence and opportunities to succeed. Many of them will have complex problems: truancy, teenage pregnancy, a lack of GCSEs and health problems. So helping them onto their feet will not be without challenges and Government cannot do this alone. But we all have a duty to reach out to the young people who can be hardest to reach. That's why today I am calling on charities and other organisations at the coal face to work with Government to help tens of thousands of lost teenagers onto a brighter path."
Patrick Moore's Sky at Night to feature Liverpool Astronomical Society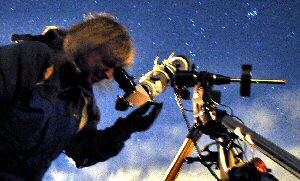 IT has been confirmed that the Local Astronomical Society based in Liverpool, will be feature in the BBC Sky at Night Program to be broadcast after 11pm on Sunday, 4 March 2012. The Program is to highlight the work of amateur astronomy and public outreach events. The Star Party event recently held at Anisdale, near Southport, Merseyside, will be on the program, and the Supernova Search Project by members of the Liverpool Astronomical Society will also be shown. To see the filming coverage, we published online via clicking on here now.

Southport residents with hearing loss or tinnitus wanted by charity
ACTION on Hearing Loss; formerly known as RNID; is inviting people in Southport who are deaf or have hearing loss or tinnitus to join the charity's new research panel and help influence the organisation's work. Panellists will have regular opportunities to take part in the charity's research projects by completing short surveys as well as through 1 to 1 interviews and focus groups. Evidence gathered through the research will inform Action on Hearing Loss's policy, services and campaigning work for a world where hearing loss doesn't limit or label people, tinnitus is silenced and where people value their hearing enough to look after it. Director of Research, Policy and Government Relations at Action on Hearing Loss, Roger Wicks, says:- "We'd be grateful if Southport residents would get involved in our panel which will be a great opportunity to highlight vital everyday issues and help shape our future work improving the lives of people who are deaf or have hearing loss or tinnitus." People can join the research panel by completing a short questionnaire via:- svy.mk/researchpanel.
Matt scales new heights for charity
A Merseytravel daredevil will don his climbing gear to raise money for a Merseyside children's charity. Matt Chamberlain will attempt to climb the tallest mountain in Africa, Mount Kilimanjaro, in aid of Merseytravel's Charity of the Year for 2012, Calder Kids. The 8 day sponsored trek will start in the tropical rainforests of Tanzania in 30oC heat and finish at a chilling -18oC in the famous ice fields at the summit.

Matt said:- "Once Merseytravel staff had chosen Calder Kids as their charity for 2012, I had no hesitation in deciding that I wanted to raise funds for them. Calder Kids gives young disabled people the chance to be active and to experience risk in a safe controlled environment. I have a close family member who could have benefitted from this type of environment when they were younger, so this charity is close to my heart."

Chairman of Merseytravel, Councillor Mark Dowd threw his support behind Matt saying:- "This is an incredible challenge, and an incredible donation of time, effort and endurance, and we all admire Matt for helping Calder Kids this way. Matt is going well beyond the limits of many people's abilities in taking on this mountain, and it goes without saying that we are all very proud and wish him well."

Each year Merseytravel staff nominate and vote for a local charity to support, and after raising over £125,000 in the last 3 years, staff chose Calder Kids Adventure Playground as their charity of the year for 2012.

Calder Kids Adventure Playground was opened in 1979 specifically for children and young people with disabilities aged 5 to 19 years. It offers a range of services including free play, youth and leisure activities, outreach and after-school services. You can sponsor Matt online today!