The Regional Infrastructure of Incubation
Northwest Regional Networking Event.

Lisa Margis Reports.
The Northwest Development Agency (NWDA) and UK Business Incubation (UKBI) this week held The Regional Infrastructure of Incubation, Northwest Regional Networking Event.

The aim of the event was to gain an insight into the regional infrastructure of business incubation, using England's Northwest as a focal point.

The event brought together the key players in the Northwest region, and examined the existing infrastructure, in terms of how it works, and in particular how the public and private sectors work together to achieve a sustainable business incubation strategy.

John Burrows, Director of Business Development, NWDA, said:-

"Business incubation and acceleration is a priority for the NWDA and we acknowledge its importance as a powerful and effective tool for the creation of new enterprises. This event is a fantastic opportunity for the Northwest to demonstrate its excellence in this field as well as establishing additional relationships which will enable us to develop our sustainable business incubation strategy."


Malcolm Buckler, Chief Executive, UK Business Incubation, said:-

"UK Business Incubation are committed to the development of Incubation activity, and we see this regional networking event as a key component to the achievement of this goal. UKBI continues to work with partners like the NWDA to stimulate regional economic activity and to encourage start up businesses to grow and establish themselves in the UK business economy."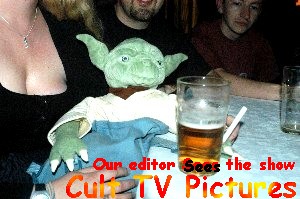 Email us with your
Birthday message
s.
Happy Birthday to Alice Albert, who is 102 this week. Her son said "She has lived in Crosby all her life apart from over the war years when her husband (Bill) moved around the country." Happy birthday from all of us at Southport Reporter an also from all at NFS and of course your family!
ONE week in advance please:-