Over 2 million people in the UK say they have taken time of work due to poor oral health
THE UK's economy is being damaged unnecessarily with an estimated 2 million workers taking sick time off work due to poor oral health over the past 5 years. Most problems with teeth and gums are preventable with a good oral health routine, but around 7% of the UK's 29 million workforce have called in sick with teeth problems at least once in the past 5 years. The sickness figure is likely to be even higher as many people are still unaware that poor oral health can put them at greater risk of acute health conditions such as heart disease, diabetes and strokes. The findings have been published by leading UK charity, the British Dental Health Foundation, as part of its annual campaign; National Smile Month; which reminds everyone to take care of their oral health.

According to Chief Executive of the British Dental Health Foundation, Dr Nigel Carter OBE, the findings do not come as a great surprise. "Government statistics show that a quarter of all adults have not visited a dentist in the past 2 years and a similar number only brush their teeth once a day. Poor oral health habits like these contribute to around three in every ten adults suffering regular dental pain and tooth decay. It is inevitable that significant numbers of people are taking sick days off work and damaging the productivity of the UK economy. The importance of oral health can often be overshadowed in the workplace by the more common causes of short term absences such as colds, flu, stomach upsets, headaches, migraines, back pain and stress. However, our findings show that it affects a significant number of workers over time and is an important factor in a healthy workforce."

National Smile Month, taking place from 20 May 2012 to 20 June 2012, is 1 of the UK's longest running health campaigns and encourages everyone to brush their teeth for 2 minutes twice a day with a fluoride toothpaste; cut down on how often they have sugary foods and drinks; and to visit their dentist regularly, as often as they recommend.
A search for the top models at the races!
HAYDOCK Park is continuing its search for the top models; both male and female; of 2012 at its 2nd Ladies' Nights of the year on Saturday, 23 June 2012. Not only will the 'best dressed racegoer' win fantastic prizes courtesy of Liverpool ONE, but by the final Ladies' Night in August, 2 visitors will get the chance to win a modelling contract with Liverpool agency Pulse. The racecourse's 3 Ladies' Nights got under way earlier this month and come to a thrilling climax on Friday, 10 August 2012.

► The 'best dressed racegoer' fashion competition is in association with Liverpool ONE whose style panel of judges will select the lucky semi-finalists for the grand finale on 10 August 2012.

► Visitors are also invited to 'hit the catwalk' in the racecourse's 'top models competition' in association with Pulse, and the winners; 1 lady and 1 gent; can win a modelling contract, professional photo shoot and appear in the racecourse's 2013 promotions.

► Each of the Ladies' Nights rounds off with Haydock Park's famous 'Silent Disco' with Radio City DJ Rick Houghton.

Haydock Park's Ladies' Nights are hugely popular occasions when thousands of ladies descend on the racecourse to socialise, admire the fashions, get the chance to win prizes and enjoy a little flutter on the horses. All the Ladies' Night activities take place in the Lancaster Suite in the Centenary Stand and are free for visitors to the Tattersalls Enclosure, County Stand and Premier Enclosure. The racecourse's managing director Dickon White said:- "Our Ladies' Nights combine the best of high-class fashion, glamour and adrenaline-packed racing in a series of evenings designed to let visitors to Haydock Park live it up as the sun goes down. We're particularly delighted to have teamed up with Liverpool ONE and modeling agency Pulse as we choose the 'best dressed racegoer' and our top two models of 2012."
Applications to take part in the top models competition should be made to Diane Glover at the racecourse via email or going online. Racing times and price:- The first race on Saturday, 23 June 2012, is at 6.50pm. Admission:- Premier £45; County Stand:- £30; Tattersalls:- £20; Newton Enclosure:- £13. Accompanied children under 18 are admitted free of charge. More information can be found and tickets booked at:- haydock-park.co.uk.
Wats-on the waterfront!
THE People's Tenor, a Billboard Hot 100 selling artist and the UK's hottest vocal harmony group are just some of the acts taking to the stage for one of Liverpool's most popular outdoor festivals. Music on the Waterfront, a free event taking place at the Pier Head on the 20 July and 21 July 2012, promises to be a weekend of extraordinary sounds in beautiful surrounding. On the Saturday, Smooth Radio will be hosting its biggest ever Love Live Music event and Liverpool City Council is delighted to announce that the acts performing are:-

► Russell Watson; the internationally renowned tenor will bring his own brand of rousing unique classical-pop crossover.

► Paul Carrack; the distinctive voice of Mike and the Mechanics, he will wow the crowd with some of his biggest hits including The Living Years, Over My Shoulder and the international smash hit How Long?
► The Overtones; the doo-wop, vocal harmony group are coming to the city on the back of two sold-out UK tours, making a very special appearance at Music on the Waterfront.

► Nell Bryden; the American singer-songwriter will be playing beautiful acoustic tracks from her critically acclaimed albums, and will perform the current hit single Buildings and Treetops.

► Honey Ryder; the trio will play a set of amazing rock/folk/indie tunes.

The city council's cabinet member for culture and tourism, Councillor Wendy Simon, said:- "We're delighted to be able to announce such a strong-line up which I'm sure will be a big hit with music lovers everywhere! Music on the Waterfront will be 2 nights of outstanding live music; from the pure class of the Royal Liverpool Philharmonic Orchestra Liverpool on the Friday to the mix of well known and respected artists on the Saturday. These are 2 great events for all the family; and we want as many people as possible to come to the Pier Head and really make an evening of enjoying fantastic, live music in the unbeatable surroundings of a World Heritage Site; and best of all it's free."

The event on Friday night is expected to start around 7pm and finish around 9.30pm and on Saturday the performances are to set to start from 6pm.

GMG Radio's Group Programme Director John Simons said:- "Over the last year we have hosted some amazing Love Live Music events with artists including Rumer, Katie Melua, Lady Antebellum, Adele and Will Young and Nell Bryden perform at events across the UK this week. But this is our biggest one yet and will give over 8,000 people the chance to see some of Smooth Radio's favourite artists performing live and for free."

As 2012 marks 50 years since The Beatles came together, there will be a nod to the Fab Four across the weekend and, the symphonic performance on the Friday will include a celebration of some of the Fab Four's hits. Last years On the Waterfront events included Spring on the Waterfront in April, Reflection on the Waterfront in July and the Mersey River Festival in September. In total they attracted a massive 250,000 people, bringing in more than £10m to the local economy. A website dedicated to the event will be available from 9am on Friday, 22 June 2012.

Iconic Southport landmark to be demolished in next few days time!!!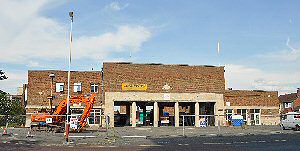 THE Chester to Liverpool Bike Ride takes place on Sunday, 8 July 2012. The route starts at the Countess of Chester Health Park, heading out into the Wirral countryside, before finishing at the exit of the Mersey Tunnel in Liverpool, usually closed to cyclists. Riders have a choice of 5 routes in total, meaning families, commuter, recreational and club cyclists can all take part. The Wirral Circular, Chester to Liverpool, Liverpool to Chester routes are all 25 miles. The Liverpool to Chester to Liverpool route is 50 miles and the Liverpool Challenge, taking on Delamere Forest, is a challenging 90 miles. If you would like to ride the event, or need any further information, please do get in touch. also taking part will be Olympic medallist Craig MacLean, who will be riding the event.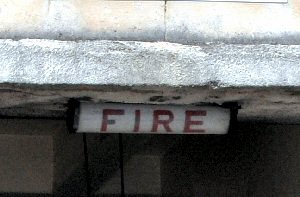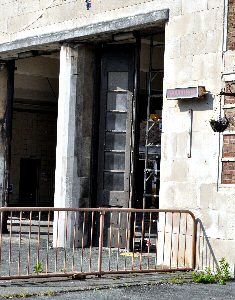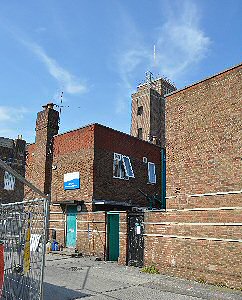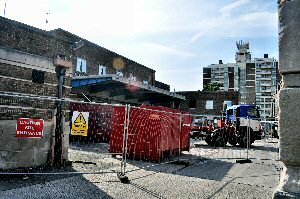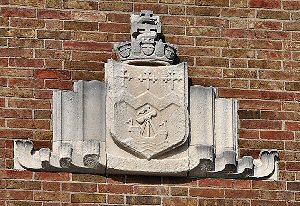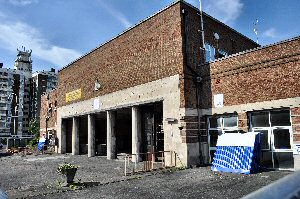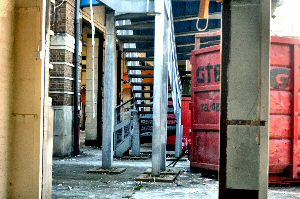 If you worked in the old station and can let us have your memories of your time in the building, please do email us to:- news24@southportreporter.com and please do let us know all about them.