Chester to Liverpool Bike Ride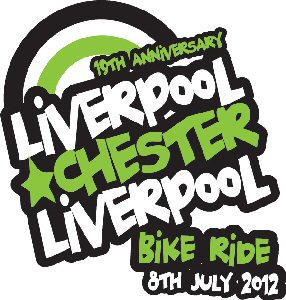 THE Chester to Liverpool Bike Ride takes place on Sunday, 8 July 2012. The route starts at the Countess of Chester Health Park, heading out into the Wirral countryside, before finishing at the exit of the Mersey Tunnel in Liverpool, usually closed to cyclists. Riders have a choice of 5 routes in total, meaning families, commuter, recreational and club cyclists can all take part. The Wirral Circular, Chester to Liverpool, Liverpool to Chester routes are all 25 miles. The Liverpool to Chester to Liverpool route is 50 miles and the Liverpool Challenge, taking on Delamere Forest, is a challenging 90 miles. If you would like to ride the event, or need any further information, please do get in touch. also taking part will be Olympic medallist Craig MacLean, who will be riding the event.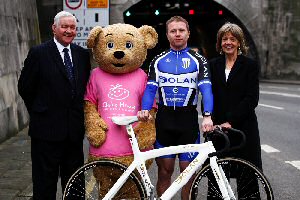 The Queen's Birthday Honours 2012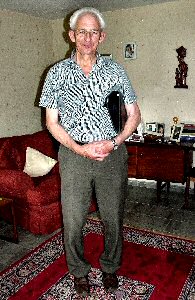 PROFESSOR Allan Hobson, a Church of England Reader and retired Head of the Electrical and Electronic Department of Liverpool John Moores University, has been awarded the honour of becoming a Member of the British Empire (MBE). When he was asked why he was receiving this ancient honour, he quoted the citation saying, Services to the Community in Liverpool and Rwanda. When pressed he stated that for the past twelve years he had been involved with founding and assisting in creating a strong connection between St Luke's Church, Formby and the people of Shyira through their church, St Mark, and the Maternity Hospital. He helped forge links between Formby Range High School and a Shyira school called Groupe Scolaire. Two 17 year old students from that school, accompanied by two of their teachers, visited Range High School last year. With Allan, each year, members of St Luke's Church, and other community members, visit Shyira. Also, with the help of the Commonwealth Council, Rwandans have come to Formby to stay a week in various people's homes. He has been involved with other organisations at various times to take part in very successful funding exercises. Some St Luke's Junior School's children have been encouraged to become pen pals with some of the Shyira Primary School's children. On one of last year's visits to Shyira, Allan took the Deputy Head Teacher of Formby High School to Rwanda to see what was happening there. People who have seen the photographs of the desolation caused over twelve years ago in that remote mountainous area are amazed at photographs of the changes and progress made there, largely through Allan Hobson's tireless efforts. There is much more to tell, but, sadly, not enough space to say any more. It is a richly deserved award given to a very Christian person.