The Little Vintage Fair at the Latin Lounge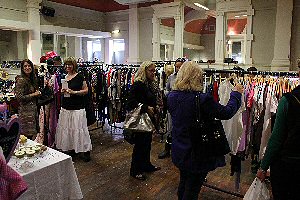 A new fair started in Southport. Cheryl Horsley, has set up a new business called:- "Arubia Vintage & Bespoke Design" and she held her frist fair in The Latin Lounge, Post Office Ave. Southport. She told us that:- "I gave up a 4 year career in retail management a year last April to pursue my dream of setting up my own business. I set up Arubia Vintage last June and have never looked back. I currently sell on ASOS and at various vintage fairs, but it is still a very local business. Last October (2011) I launched 'The Little Vintage Fair' which is a boutique vintage fair that I hold in various local bars. I am passionate about shopping locally and want to help encourage this and to help increase the profile of the bars that I choose. I also only use local vintage brands so it all links in nicely. I have held regular fairs in Woodwards, Formby and in Pioneer, Crosby. Both fairs have gone from strength to strength! I recently secured a new venue, The Latin Lounge in Southport. The first fair was on Saturday, 23 June 2012 and was a real success. There were 13 local stalls including Oxfam Southport. I thought it would be great for them to take part to help raise awareness of their newly launched vintage section and raise funds. I love the idea of getting charity shops involved to help people to see what treasures they have and encourage customers to be more environmentally aware. I have come a long way in the past year and would love the opportunity to inspire others to do the same!. I am also looking into organising workshops to help people to rework their own items. I feel I have established myself as a vintage seller and would now like to work more with the community to give something back, not just sell vintage! I have lots of ideas and specifically want to work with local charities in the future, potentially organising fashions shows/vintage afternoon teas etc."

If you missed this event, the next events are at:-

Woodwards on Tuesday, 3 July 2012, from 5pm til late.

Pioneer Saturday, 28 July 2012, from 1pm to 5pm.

Latin Lounge, Saturday, 18 August 2012, from 12 noon to 5pm.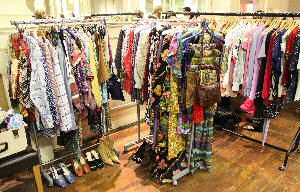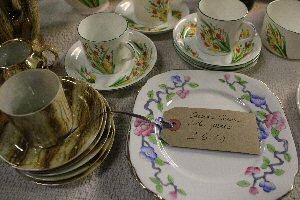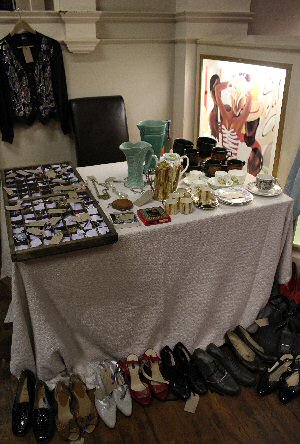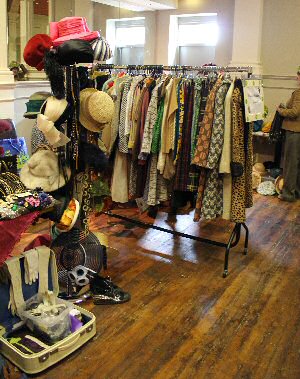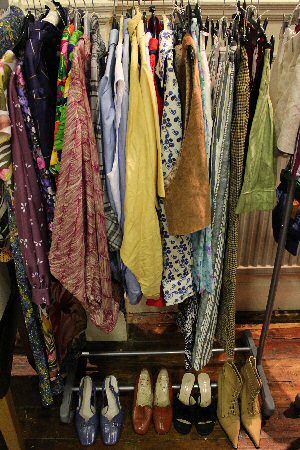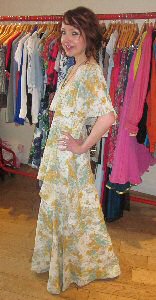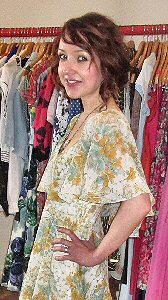 British Armed Forces Weekend and Southport Carnival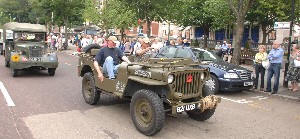 DO not forget the UK's British Armed Forces Weekend is upon us! This year, Southport is again holding its annual Charity Carnival, now renamed the Southport Veterans Day Carnival! This event will also be joined with a 2 day event in Princes Park over 30 June/1 July 2012 and a parade on the Sunday, with Flypast. More details below... The events are all free to attend.

So what's on offer at Princes Park, located across from the Vue Cinema and at the back of New Pleasureland? Well these are just a few highlights:-

Royal Navy and RAF careers teams.
Duke of Lancaster's with zip wire and assault course.
Royal Signals Motorbike Display Team.
156 Transport Regt.
Royal Military Police and Parachute Regt recruitment team.
Welsh Horse Yeomanry Musical Display.
Paintballing.
Military vehicles.
Classic Cars. Lots of Bands.
Associations, RNA.
Liverpool Pals.
The Friendly Royals.
RAFA.
RBL Riders Branch.
Charity stalls. SSAFA, Ghurkha Trust.
Royal Marines.
Help our Wounded.
H4H.
SOS.
RBL.
Broughton House.
ABF and BLESMA.
Family fund day events.
Children's attractions and fairground.
Dog display team.
Archery.
Owl Sanctuary.
Huskies.
Plus a few more attractions!
As this year marks the 30th Anniversary of the Falkland Conflict and as a result a Falkland Display is being held at the Southport Town Hall as well!

So please do head over to see the event and also help raise funds for charity. Not all of them are military ones, for there are civilian ones as well!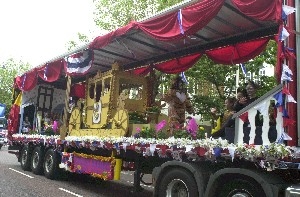 The carnival will be lead by the Royton ATC Band and local RAF Woodvale University Squadron on Saturday, 30 June, and will set off from Knowsley Road, then leading up Leicester St, onto Lord Street and down to Coronation Walk, then onto the Promenade (B5245), followed by the Esplanade and then terminating at Princes Park.

More people are needed to help with the event and any offers for help should call us at Southport Reporter on:- 01704 513 569 and we will pass on information to the organisers, as requested. We would also like to stress that you must be over 18 to take part in helping with the running of this event.

Cheryl Hindley from the Royal British legion in Southport, who is one of the other organisers, said that:- "Our RBL float this year will of an Olympic theme. We have chosen this theme as a lot of the torch bearers have been involved with the military, like Liverpool's Craig Lundberg, who was blinded whilst on service in Iraq in 2007."

The main event organiser Steve Hawkshaw added that:- "We have had fantastic support, but sadly some issues have meant a few groups can't help us this year and had to pull out this week, so we do need some help still. But we would like to thank everyone for their support and we aim to deliver a fantastic show, no matter what the weather. This year many of the carnival floats will have an Olympic theme, as Cheryl Hindley has hinted, so it should be very colourful. All events are free to attend and all money raised goes to very good causes. We look forward to seeing you at the event. Also if you can spare some time to help, please contact Southport Reporter as soon as possible! You can also call us on 07914 918 381, but you might not get through as we are on site setting up!"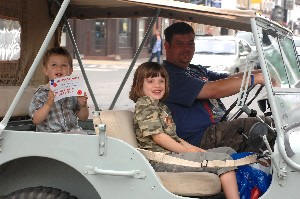 Besides these events on Sunday, 1 July 2012, at 10:30am, there will be an open air service at the Southport War Memorial on Lord Street to mark the Falkland Conflict and BAFD Parade will also take place. After the event, the RBL Riders Branch will be taking part leading entertainment, with a bar, in Town Hall Gardens. A Royal Signals Motorbike Display on the park will also take place after the service. Please note that the Flypast is weather dependent! More information can be found at:- theveteransfund.co.uk.
Do not miss the Phoenix charity night!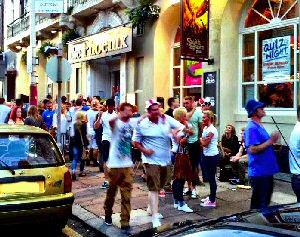 GET ready for a fantastic night all in aid of a good cause! The Phoenix, on Coronation Walk, will be holding a Help The Heroes event at the venue, from 9pm on Saturday, 30 June 2012. This will have many activities as well as a chance to win in an auction, your favourite staff member, who will have to serve your drinks to your table for 2hrs that night! Plus a live DJ who has a few entertaining tricks to put all attending though. The event will have a prize for the best Fancy Dress! So see what you can come up with!
On top of that, they will have a raffle, with many prizes donated by local and national businesses, like:-

Molson Coors who have donated 2 Jackets
WKD who have donated 1 Case of WKD
Sweet Retreat who have donated 2 Jars of sweets
Southport Original Cruisers who have donated 2 tickets for the Halloween Rock Weekender
Turkish Delight who have donated Free pizza and Garlic Baguette
Browns who have donated Small meat hamper
The Office who have donated Meal Voucher
Premier Bowl who have donated 1hr session for up to 6 people
Nail and Beauty Lounge who have donated Gift Voucher
4 Corners who have donated all you can eat buffet for 2
Highlander who have donated 2 three course Sunday lunches
Coral who have donated £5 free bet
Bistro Bar Med who have donated £20 meal voucher
Bella Italia who have donated 50% off
Plus other fantastic prizes!
If outside, keep a lookout for a surprise!!! So head on down to the venue on Saturday night and have fun and give to charity! Don't forget that all proceeds go to Help for Heroes!