Woodvale Rally 2012 - Part 1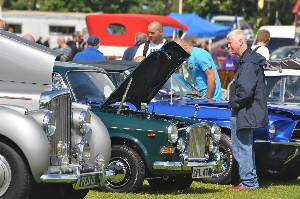 AS many of you already know, this year's Woodvale Rally was moved from RAF Woodvale to Victoria Park and was run earlier
than normal. It was held over 28 July and 29 July 2012, and even though competing against the Olympics and rain, it still held its own. If you did not know why the show had to move, it happened because a routine Ministry of Defence, Health and Safety Inspection find out that moles had unearthed asbestos on the active RAF airfield. The asbestos is thought to have been the leftovers from buildings that had been on the site over World War 2 and demolished shortly after. Luckily, the team of volunteers pulled all the stops out to save this historic show. With lots of help from the Flower Show team it was moved to, what is hoped to be the temporary location on Victoria Park. The rally brings in many tourists and despite the change of date and venue, the smaller show ground proved to be successful. The show was distinctly smaller with the loss of the flying Kites and also the loss of the model aircraft and many of the stalls. Nethertheless it was still an action packed event. What was also splendid to see was that the World Famous Vander Brothers could make the new date and they also has the new wheel and not 1, but 2 new members of the display. One of them a fantastic young girl! Besides this, the local Dog Display Team and Unite Martial Arts Display also gave stunning shows. That is not for getting the extremely funny Camp Cooks and the antics Laurel and Hardy, bringing many giggles to the event. There followed the stunning voice of Heather Marie, who was one of last year's headline attractions and again extremely popular. Then came many more side shows and entertainers... Another attraction were the traditional Morris Dancers who also managed to fit the new date into their schedules. One thing the show has always been renowned for is its impressive Vintage and Classic Car Rally as well as its Motorcycle displays. Despite the fact that some of the many clubs and other exhibitors were not able to display due to the venue size or prior engagements at other shows and events, the clubs, enthusiasts and collectors who did display kept this reputation alive. In fact the standard was extremely high. All was not lost on the aeroplane side however, as they had some static displays and a full size replica Spitfire! If you did not go, you missed an amazing display! All the visitors attending, even with the rain showers could see a spectacle of events and activities both under cover and in the open. Well done for pulling this off. It looked like Mission Impossible, but as in the films and TV, this committee pulled it off. We are honoured to have been associated with it and good luck with 2013. Let's hope the 13th heralds a very lucky show! Do not forget to keep your eyes on woodvalerally.com for any new developments and for updates on the 2013 show! To see Part 1 of our photograpic coverage of this event, please click on here now.
Female Model in mid 20's wanted for advert shoot
WE are looking for a female model for a photo shoot. She must be slim to medium build, have long hair and able to do the shoot in day time, on a weekday, in Southport. If this gets your attention and you think you might fit the bill, then email now to:- news24@southportreporter.com with an unedited photo of your self and contact information. The advert is for a local shop.
| | |
| --- | --- |
| | Camelot Readers 2 for 1 Offer... Click on here to find out more!!! |

KeeP up-2-date
with our free daily news emails. Are you subscribed? Si

g

n

u

p

today

to

our daily email news service via... Formb

y

-

Re

p

orter

.com

.

If you subscribed you can keep in up-to-date with what's going on in and around Merseyside. It is free and we do not send out massive amounts of emails. Also your email is kept under the UK's Data Protection Act, so you can be sure that you will not have problems.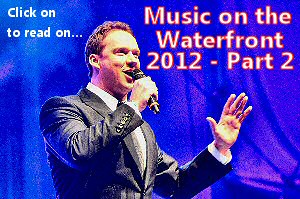 --- MORE NEWS REPORTS BELOW ---
Praise for Lancashire Police Authority following HMIC inspection
LANDLORDS GIVEN NEW RULES TO COMBAT LEGIONNAIRES' DISEASE
Tall Ships to sail into city
Shooting, Orrel Road, Bootle, Update
Music on the Waterfront 2012 - Photograpic Report

Part 2
FOOTBALL FREESTYLE TRICKSTER WOWS THE CROWDS AT BIRKENHEAD SHOPPING CENTRE
Martin Luther King III to visit Liverpool
Recycle clothes, raise funds, reward yourself!
Formby Royal British Legion is 90 this year!
Rights of way must be more efficient for landowners, says CLA
An Intimate Evening of Conversation and Music in Unique Surroundings
Don't let stocks dip as the Games get underway
Newsagent sold illegal cigarettes
Comparing historic scenes of Merseyside's wartime destruction with the modern day
WORLD RENOWNED PERCUSSIONIST DAME EVELYN GLENNIE RETURNS TO LIVERPOOL AFTER OLYMPIC OPENING CEREMONY TRIUMPH
JOIN SANTA DASH AND HELP SAVE LIVES
Market trader had phoney phone covers
Shots fired in Partington Avenue, Bootle
Book now for your chance to ask the real Darth Vader questions!
ANGELA EAGLE BECOMES FIRST PATRON OF LIVERPOOL PRIDE
Birkenhead loan shark convicted following trial
Woodvale Rally 2012, Photograpic Report -

Part 1
Judges key to delivering faster family justice, says Law Society
UNISON SURVEY HIGHLIGHTS DEVASTATING IMPACT OF EDUCATION CUTS
To acts head to Preston in September for G-Fest 2012
Current food supply is extremely vulnerable and could lead to severe food price rises
Royal National Lifeboat Institution at St Luke's Church
Film Review:- "THE DARK KNIGHT RISES"
...HAPPY BIRTHDAY...
If you have someone you want to say happy birthday to, for free, then use the email address below to send us the names you want us say happy birthday to, and/or a photograph. Email us today!
| | | |
| --- | --- | --- |
| | Click on to read on! | Click on to read on! |
This Weeks Edition - Audio Copy
Click here to hear this weeks edition in audio format. Please let us know what you think about it. via emailing us. Also if you have a child who can draw a face, send one in and we will look at using it for our news reader for an edition. Adults can try as well! You will get a copy of the animation sent to you and credit on the animation as well!.
Manx Direct

08447 402 038

2 Years Parts & Labour Worranty