Could Government green deal turn sour?
A new energy home improvement scheme deal that will give householders and businesses up to £10,000 worth of efficiency improvements for no upfront cost, is threatened with collapse before it is even announced, companies involved are claiming.

The Government has refused to tell the companies expected to assess premises what the professional assessment advisers are going to be paid; throwing the system into last minute chaos and holding up vital training and planning.

One company operating nationwide, Green Deal Consulting, is organising special training for 50 advisers from all over the UK, with more to follow, without knowing what they will be paid or whether it will be economical. Each candidate has to go through rigorous training and has had to pass at a high standard before being accepted.

Green Deal Consulting MD Andy Wynter said:- "This is madness. If we are not careful, this will go the same way as the energy assessments needed for house sales and we could end up with a price war that brings the whole scheme to a grinding halt. Once again the Government is failing to show leadership.

All the Government has said is they want fees to be determined by the market to enable flexibility. This is no way to run a scheme like this because the energy assessors are required to conduct a really thorough, un-rushed and detailed analysis of each premises so that a proper needs assessment is arrived at. Without this accurate assessment the energy savings could be wildly out, and the customer will have to make up the shortfall. It is vital that the customer is fully protected or they will find themselves out of pocket within months."

Andy, who has been paying 6 staff for the past 7 months, besides recruiting the advisers who will carry out assessments, said it was vital that the assessors were paid well so they could make proper and detailed assessments for each household. "This cannot be allowed to become a numbers game in which they skip through assessments just to ensure they make a living wage. There has to be a proper, enforceable fee structure to ensure standards are maintained across the country. This is a serious scheme, involving millions of pounds and you cannot run it like a market or a car boot sale."

The Government energy home improvement scheme, due to start in October, is part of the "Green Deal" project and is designed to bring all services together, making it seamless to operate. The scheme will involve a group of nationwide providers, who will pay for improvements by appointed contractors, through loans, and recover the money through lower energy bills, taking the savings via suppliers like British Gas until the work is paid for.

Householder and commercial premises owners will not have to pay anything up-front and there are provisions for people moving house during the payback period. But if the calculations are wrong or flawed householders and companies will find themselves responsible for the shortfall and assessors/advisers could also find themselves liable.

"The scheme is imaginative in principle and it means in many cases householders could get up to £10,000 worth of work, including new heating systems; but I have asked at meeting after meeting with the Department of Energy and Climate Change and Green Deal providers, typical costs of assessments and have met a blank wall.

Without this how can the assessors be expected to work to a quality standard when they may have to do several every day. If it is peanuts then they'll skip through assessments to make up their money, which will destroy the whole system of excellence and quality control." said Andy, who's business is based in Cannock, Staffordshire and will be launching a nationwide marketing campaign to feed leads to its advisers.

Andy added that if the Government would lift the cloud hanging over the scheme, its future and success would be assured. It would provide work for contractors, hundreds of advisors/assessors and improve thousands of homes.
WITH 26,139 FLY TIPPING INCIDENTS LIVERPOOL TOPS THE NORTH-WEST FLY TIPPING LEAGUE
NOT only is fly-tipping illegal but it is damaging to the environment and according to the Environment Agency it costs £100 to 150m per annum to clean up Says the GMB. 26,139 Fly tipping incidents were reported by Liverpool council in 2010-2011. In 2009 to 2010 a total of 27,935 fly tipping incidents were reported by the council. That was an decrease of 1,796 in the number of incidents. Liverpool has by far and away the highest number fly tipping incidents in the North West region.

In 2010/11 Manchester reported 18,300 fly tipping incidents. This made it the second highest in the region. It was followed by:- Blackpool l (5,970 incidents), Wirral (5,457), Lancaster (5,457), Burnley (4,528), Burnley (4,249), Wyre (4,045), Blackburn with Darwen (4,018), Wigan (3,456), Stockport (2,898), Pendle (2,865), Salford (2,791), Bolton (2,771), Rochdale (2,701 ), Sefton (2,633), Preston (2,613), Tameside (2,155) and Knowsley (2,136).

118,032 fly tipping incidents were reported by 39 councils in the North West in 2010 to 2011. In 2009 to 2010 a total of 125,075 fly tipping incidents were reported by the same 39 councils. That was a decrease 7,043 of in the number of incidents.

819,571 fly tipping incidents were reported in England by councils in 2010 to 2011. In 2009-2010 a total of 946,906 fly tipping incidents were reported by English council. That was a decrease of 127,335 in the number of incidents

The data for fly tipping incidents reported by local authorities is compiled and published by the Department Energy, Food, and Rural Affairs (Defra). The data below has been analysed by the GMB public services union. It is ranked by councils with the highest number of incidents in 2010/11. See notes to editors below for more information on sources and definitions.

Paul McCarthy, GMB Regional Secretary, said:- "Not only is fly-tipping illegal but it is damaging to the environment and according to the Environment Agency it costs £100-150m per annum to clean up. Two thirds of fly tipping involves household rubbish and GMB believes it would make good economic sense to invest in more municipal waste and recycling centres to make it easier and cheaper for the public to dispose of waste properly. Some councils like Redbridge have redefined 'Fly-tipping' so that even 5 bin bags left on the street is classified as 'litter' and not fly-tipping. This would explain why some of the figures are well down on the previous stats. However local authorities also need to target fly-tipping to improve their policing of the problem; out of 820,000 incidents last year there were only 2,500 prosecutions throughout England and Wales. Secretary of State Eric Pickles should lead a campaign to clamp down on fly-tipping while allowing councils extra money to invest in better waste facilities."
Food and drink festival served on a plate-au
FOOD and drink lovers should head to the steps of St George's Hall in Liverpool for a special food and drink festival, starting on Thursday, 9 August 2012.

Geraud Markets in partnership with Liverpool City Council will be bringing the International Food Festival to the plateau outside the Hall. And from Thursday, 9 August to Wednesday, 15 August 2012, visitors to the festival will also be able to pop inside view the fabulous rare Minton Tiles in the Great Hall.

Cabinet Member for the Environment, Councillor Tim Moore said:- "This is the first time the food and drink festival has been held at such a prestigious location.
I would urge everyone to go along, sample and enjoy the various food and drink from around the world that the market has to offer. Its also great that you can pop into the St George's Hall and see the fabulous Minton Tiles that are currently on display there, making it a day out for all the family."

The market will run daily from Thursday, 9 August to Sunday, 19 August, and will be open from 10am to 8pm. There will be a selection of fine food from around the world including paella, sizzling Australian burgers and a selection of Argentinean meats to name a few. And for those with a sweet tooth a choice of French crepes or Italian biscuits will be among the treats available to buy.

To make sure that everyone gets to sample the flavours on offer, the market will stay open into the evening, giving everyone the chance to soak up the international atmosphere and take advantage of one of the many drinks stands that will be set up on the plateau. There will be an extensive range of German beers available along with other beverages. There will also be face painting and an old fashioned fair ride for children to enjoy, as well as a number of craft stalls.

2 Southport Restaurants receive top AA award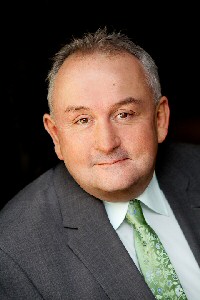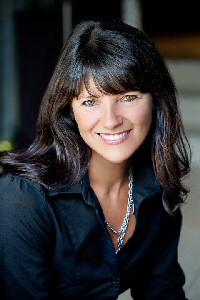 THE V Cafe, based at The Vincent Hotel and the Warehouse Kitchen and Bar have both been awarded 2 AA Rosettes for Culinary Excellence for the 2nd year running. The only restaurants in Southport to achieve this standard are both owned by local businessman Paul Adams. AA Rosettes are awarded for quality and standards by experts from the AA and with both establishments awarded this prestigious status shows the quality instilled by Mr Adams. Retaining 2 Rosettes over 2 successive years is a fantastic achievement and stamps The Vincent and the Warehouse as some of the top eateries in the North West. The V Cafe is quite simply the heartbeat of the Vincent Hotel. Its multi-award winning menu is full of British classics with a European twist, plus Sushi delights including Miso Soup and freshly cut Sashimi, all of which impressed the AA specialists. Open from breakfast and lunch right through to dinner, once the evening comes the V transforms into Southport's most cosmopolitan venue – it is the place to be seen! When great weather permits, V clients enjoy both alfresco dinner and drinks, as the V Cafe's outside space brings a truly international feel to the centre of Southport! Regularly featured in glossy magazines and style columns it is the venue to give you your very own red carpet moment.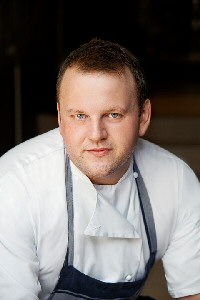 "This award is very special for us at V Cafe as it is all about the food! The 2 Rosette Award is only given to excellent restaurants, which aim for and achieve higher standards, better consistency and where greater precision is used in the cooking. There also has to be obvious attention to the selection of quality ingredients. So this award is wonderful recognition for all of my team, whose great dedication and ingenuity in their work has now been recognised two years running." says Head Chef, Andrew Carter.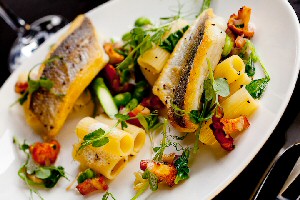 The Vincent Hotel is going from strength to strength after just 4 years of opening and it has all of the levels of service and attention to detail of traditional hotel, but with all of the chic and cool inclusions that make it, simply, the only place to stay in the North West. Now V Cafe has firmly established itself with this major award it has become part of just a few recognised restaurants around the UK which have become officially known for what every client wants; fabulous food! the only other restaurant to have a 2 AA Rosette Award in Southport is the Warehouse Kitchen and Bar. Also part owned by the owner of the Hotel! The Warehouse has been very popular for many years however the venue has been transformed with a recent refurbishment and new head chef Mini has created a wonderful menu consisting of classics and new innovations.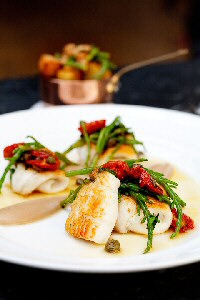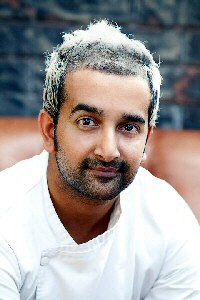 Stunningly chic, with a bright, cool bar and a luxury restaurant, this West Street favourite is already multi-award winning and has received exceptional reviews since its inception. Its global menu and extensive wine and champagne lists make it not just a local favourite but the place to be seen for visiting celebrities; the vibe at Warehouse Kitchen and Bar is relaxed but no style stone has been left unturned when it comes to presentation.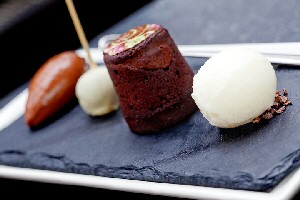 The Bar section is the perfect place to enjoy drinks before or after you dine, and also a fabulous venue if you just want to meet and relax over a cocktail or 2 with friends. It also offers the chance to sample light dishes from the a la carte menu. Wherever you go in the Warehouse Kitchen and Bar you will also be accompanied by the coolest playlist; perfect food, great music, friendly service and totally stylish surroundings make this the venue for the perfect night out. The Warehouse has an international feel, but featuring lots of British classics with a twist, Chef Mini and his team are proud of their use of locally grown produce, which again impressed the AA judges.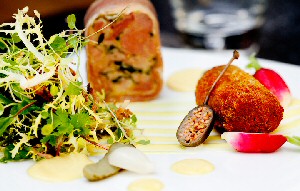 Tibu Pinedo, the Warehouse Kitchen and Bar Manager says, "Awards are always special when they come but this one stands out as it such a nod of recognition to our chef and team here at the Warehouse. What we aim here is to give our clients the ultimate dining experience, and our attention to detail makes us stand out from the crowd, but most of all we are all about creating the very best food and we are proud that our efforts in culinary excellence have been noted."

Mr Adams says, "Both the Warehouse and The V Cafe are renowned for their style and contemporary vibe, but this award shows we are not just about style; we are also about substance. Our clients can relax and know that they will be served the very best food in modern, luxurious surroundings. I am delighted that both of my restaurants have been recognised by the AA as the best in Southport for their culinary excellence 2 years running."