Genting Casino Re-launch
Photographs by P Trollope and report by L Trollope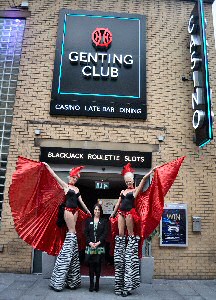 GENTING Casino, in Queen's Square off Whitechapel in Liverpool, is celebrating the completion of its major refurbishment, with a re-launch. On Saturday, 4 August 2012, a celebrity and VIP event was held. Attendees included Miss Liverpool 2012 and legendary Liverpool footballer, Robbie Fowler, who played a game in aid of local charities. Outside 2 girls on stilts also preformed fire tricks! There was also a win a car, competition among other entertainments. This venue reflects the investment made:- on entry, the restaurant offers a very attractive place to dine; beyond which, but well separated, is the Casino's gaming area and upstairs is a stylish bar which includes secluded alcoves for more privacy. Each club in the Genting stables is said to be of an individual style, aiming to reflect its area, and Liverpool's is vaguely reminiscent of the opulent ocean liners. Carole Poulson, the general manager is understandably proud and enthusiastic about the venue. Carole Poulson, general manager of Genting Club Queen Square, said:- "The venue has been completely transformed into an all encompassing leisure and entertainment destination. The 1800's themed Bar will provide visitors with a new modern and contemporary location to enjoy drinks and live entertainment with friends, while Fahrenheit Bar and Grill will provide a first class City Centre dining destination, serving creative new dishes throughout the day and into the evening. The investment has also enabled us to extend our gaming and poker facilities for our visitors. Not only will this help to attract new customers, but it will also help to cement our position as one of the UK's most popular poker and gaming destinations." You can hear more of her comments and information on our video clip on one of our photograpic coverage pages. On Thursday, 2 August 2012, we marvelled at the skills of the 2 young ladies, who whisked around on stilts, even as we feared for their safety! We were also witness to the skills of an accomplished magician, including the disappearance, and thankfully reappearance, of a watch! An opportunity was also afforded to experience the gaming tables, by joining the free, learn to play sessions, with helpful teachers. But it not necessarily for the gaming that people come. Many find the restaurant and bar conducive enough by themselves. Certainly the chef, Mark, and his team were producing appetising meals which we were told are always very good and the bar appears well stocked. Here are a few comments we garnered as we circulated during the evening. Annie stated that she and her companions rarely played the tables but came:- "for the restaurant, the great staff and brilliant atmosphere." Eddie commented that the place was:- "very stylish and potentially exclusive; very upmarket." John said:- "It's got the full packet; puts the Live in Liverpool." Whilst Alex noted:- "It's a VIP location amidst other local amenities." There is no necessity for membership, neither for the restaurant and bar, nor for the gaming tables. However a free membership card has advantages because there is a point system in operation. This venue will welcome you if you just want to go along for a meal or even to play the games; but it offers different packages for events such as work's outings, girls'. Southport's Casino, also owned by the same group will be moving to a new location and we can't wait to see what they will do, as the standard of this new Liverpool one is amazing! For more information about the group visit:- gentingcasinos.com. To see our photograpic coverage of the 2 nights, please click on here now!
| | |
| --- | --- |
| | Camelot Readers 2 for 1 Offer... Click on here to find out more!!! |

KeeP up-2-date
with our free daily news emails. Are you subscribed? Si

g

n

u

p

today

to

our daily email news service via... Formb

y

-

Re

p

orter

.com

.

If you subscribed you can keep in up-to-date with what's going on in and around Merseyside. It is free and we do not send out massive amounts of emails. Also your email is kept under the UK's Data Protection Act, so you can be sure that you will not have problems.
This Weeks Edition - Audio Copy
Click here to hear this weeks edition in audio format. Please let us know what you think about it. via emailing us. Also if you have a child who can draw a face, send one in and we will look at using it for our news reader for an edition. Adults can try as well! You will get a copy of the animation sent to you and credit on the animation as well!.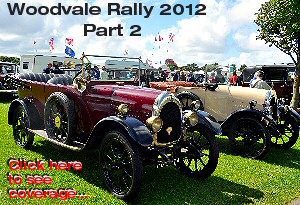 | | | |
| --- | --- | --- |
| | Click on to read on! | Click on to read on! |
Manx Direct

08447 402 038

2 Years Parts & Labour Worranty
Call now for more information!