13 SENTENCED FOR MULTI-MILLION POUND DRUGS CONSPIRACY
12 men and a woman have been sentenced to a total of 152 years for a multi-million pound drugs conspiracy at Liverpool Crown Court on Wednesday, 8 August 2012. The sentencing follows an 8 month operation by officers from Titan (North West Regional Organised Crime Unit) into the supply of Class 'A' drugs from Merseyside to Scotland, South Wales, Lancashire and Cheshire. In total, officers from Titan seized 9.25 kg of heroin, 8.25 kg of cocaine, 12 kg of amphetamine, 11,370 class 'C' tablets (benzylpiperazine) with a collective wholesale value of £1million as well as £37,000 cash. The following were jailed for conspiracy to supply Class 'A' drugs:-

► John Cooke, aged 32, of Walmer Road, Birkdale - 17 years

► James Swarez, aged 44, of Queens Road, Crosby - 17 years

► John Wildman, aged 40, of Alans Way, Kirkby - 9 years and 4 months

Paul McDonald, aged 44, of Fernbank Road, Huyton - 15 years

► Brian Harrison, aged 50, of Harefield Green, Speke - 6 years and 8 months

► David Law, aged 53, of Sheldon Road, West Derby - 10 years and 8 months

► Jonathon Earley, aged 46, of Crompton Street, Kirkdale - 6 years

► David Jolly, aged 44, of Enfield Close, Chorley - 12 years

► James Beck, aged 47, of Ward Street, Lostock Hall, Preston - 13 years

► Jonathon Cromwell, aged 36, of Stanway Place, Ely, Cardiff - 12 years

► Edward McCreadie, aged 54, of Menteith Drive, Rutherglen, Glasgow - 12 years and 8 months

► Roseanne McCreadie, aged 32, of Dukes Road, Rutherglen, Glasgow - 9 years

► Gordon Smith, aged 49, of Menzies Drive, Glasgow - 12 years

The methods used to distribute the drugs showed a degree of sophistication. The usual routine for the distribution tended to be Cooke and Swarez would receive high purity drugs from suppliers, one of which was Paul McDonald and this would then be trafficked to Glasgow, Cardiff, Preston and Ellesmere Port via the couriers of the group.

Forensic examination of the recovered drugs indicates that mixing of the drugs took place prior to distribution and while under the control of the OCG. Following the deliveries of drugs, cash would be collected and subsequently delivered to Cooke, Swarez or McDonald, who along with Harrison were at the top of the hierarchy.

On Friday, 2 December 2011, Cooke, Swarez, Wildman, McDonald and Harrison were arrested in a coordinated planned operation. Searches took place at their homes during which a number of mobile phones were recovered. The searches of the houses belonging to Cooke and McDonald showed obvious signs of significant wealth with both living an affluent lifestyle. The 5 were all charged the following day with conspiracy to supply cocaine and diamorphine.

Law was arrested, on 1 September 2011, in Crosby. The boot of his Volvo car was searched and 3 kgs of cocaine recovered. He pleaded guilty to possession with intent to supply at Liverpool Crown Court on September 20, 2011 and for that offence was sentenced to 6 years and 6 months in jail. He later also admitted conspiracy to supply Class 'A' drugs.

Jolly was arrested, on 21 September 2011, by uniformed Merseyside Police officers on the M62 towards Liverpool just before junction seven at Rainhill. His Mercedez van was searched by officers and two kgs of heroin, 11,370 tablets containing various class 'C' controlled drugs and £2500 cash were recovered. A baseball bat was also found inside the van. Jolly was arrested for possession of controlled drugs with intent to supply, money laundering and possession of an offensive weapon. He was charged on 8 December 2011, with the drugs conspiracy.

On 6 December 2011, a warrant was executed at Beck's house on Ward Street, Preston. He was not at home at the time and a few hours later handed himself in to police in Lancashire. He denied any involvement with drugs supply and offered innocent explanations for all the observations at his home address and elsewhere with the other conspirators. He was charged with the drugs conspiracy, on 7 December 2011.

On 7 December 2011, search warrants were also executed at the homes of Roseanne McCreadie and Edward McCreadie who were both arrested. Mobile phones were recovered at their houses and a piece of paper listing amounts of money allegedly owed by drug dealers was found in a vehicle at Menteith Drive. The McCreadies, Jolly and Law were all subsequently charged with conspiracy to supply Class 'A' drugs on 8 December 2011.

Cromwell and Earley were both arrested at HMP Cardiff, on 12 December 2011, on suspicion of conspiracy to supply controlled drugs. They were both were charged with conspiracy to supply Class A drugs that same day.

On 20 December 2011, Gordon Smith was arrested at Copy Lane Police Station and was charged, on 12 January 2012, with
conspiracy to supply Class 'A' drugs.

Cooke, Swarez, Wildman, McDonald, Harrison, Jolly, Law, Edward McCreadie, Cromwell and Earley all pleaded guilty to conspiracy to supply controlled drugs, on Monday, 12 March 2012. Beck, Roseanne McCreadie and Smith all pleaded not guilty and were found guilty of conspiracy to supply controlled drugs at a subsequent trial.

Detective Superintendent Jason Hudson from Titan said:- "This sentences reflect the severity of the scourge of drugs on our streets. We launched a lengthy investigation into this organised crime unit and obtained evidence that ensured some major players in the drugs trade have been taken out of action for a considerable amount of time. While some of the gang were used as couriers, others such as Cooke, Swarez, McDonald and Harrison were at the top of the hierarchy of this group and their lifestyles show they have made huge amounts of money through their criminal activities. The methods used to distribute the drugs show a level of sophistication. They are now facing a considerable amount of time behind bars and will be stripped of all their ill-gotten gains sending a strong message to anyone involved in organised crime, or thinking of getting involved, that no-one is untouchable and you will be found and brought to justice. Titan will continue to target all those involved in organised crime and take robust action against them to protect our communities across the North West."

For more information about the work of Titan visit:- titanrocu.org.uk.

TRIBUTE FROM THE FAMILY OF SOUTHPORT WOMAN KILLED IN A FATAL RTC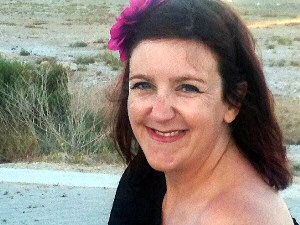 THE family of 34 year old Julia Smith, who died following an RTC on Town Lane, Southport on Saturday, 21 July 2012, have paid tribute to her. A family statement read:- "Julia was very bubbly and had a wonderful personality. She was always very thoughtful, kind and helpful. She loved to cook and was always cooking for others. She had a very positive outlook on life and that reflected on the way she brought up her 3 sons; 9 year old Harry, 6 year old Jacob and 2 year old Rhauri. In Harry and Jacob's recent school reports they were both described as kind, thoughtful and helpful to others. They understand that their mummy is no longer with us and we are very proud of the way they are handling her loss. We are all absolutely devastated by the loss of Julia. She was such a positive influence on us all and had a wonderful sense of humour. She has left a big hole in the lives of all that knew and loved her and not a day will go past that she won't be missed." Julia, whose maiden name was Woods-Medland, attended Christ the King School in Southport before going on to graduate in Media Studies at Lincoln University and most recently working in a call centre. She leaves behind 3 sons Harry, Jacob and Rhauri, her mum Kate, her dad Phil and her brother Greg.
WITNESS APPEAL - THEFT OF BMX BIKE - SOUTHPORT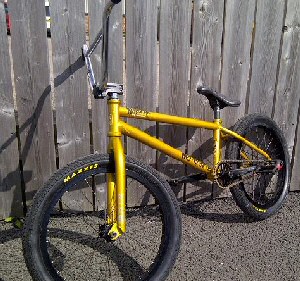 A 15 year old youth from Southport has been arrested on suspicion of burglary after a BMX bike was stolen from a shed in Southport. Officers from Merseyside Police are now appealing for more information in connection with this incident, which happened on Hart Street at around 5.30am on Wednesday, 1 August 2012, when suspected offenders are said to have forced entry to the shed and stole a gold and chrome colour BMX bike. Officers are keen to trace a 2nd male, also believed to be a teenager, who fled the scene on the bike. PC Jack Hearnden said:- "We are appealing to anyone with any information in connection with this incident to call us. In particular, we are keen to hear from anyone who recognises the BMX from the photo and has seen anybody riding it or trying to sell it. I would like to take this opportunity to remind members of the public that it is an offence to buy stolen goods." Anyone with any information is asked to call Merseyside Police on 101, or Crimestoppers, anonymously, on:- 0800 555 111.
Oyez! Oyez! Oyez! Preston Guild First Proclamation is here!
"ALL manner of persons here present, whether inhabitants within this Borough or Foreigners" are the first words that will be uttered to start the traditional and historic Preston Guild for 2012.

The Guild Mayor, in full ceremonial robes, along with the Mayoress, the Clerk of the Guild and other civic dignitaries will take their places on the steps of the Harris Museum for the First Proclamation on Saturday 18 August at precisely 10.30am.

Lorraine Norris, Preston City Council chief executive and Clerk of the Guild for 2012 will then proceed to read the first proclamation to the assembled crowd.

This traditional ceremony will link the Guild in 2012 with medieval Preston, when important announcements were made in public as there was no television, radio, internet or even newspapers! The proclamation states that the Guild is coming and summons all those wanting to attend.

Preston Guild is an historic celebration, which dates back to 1179. It is the only Guild still celebrated in the UK and, as such, is truly unique. Held only once every 20 years, the 2012 celebration will be the first Guild in the 21st century and the first since the granting of Preston's city status in 2002.

Another first at this proclamation will be the new Guild anthem for 2012, written by Lancashire poet Lemn Sissay and Artistic Director Pete Moser and sung by members of the choir from the Sing the Docks project. With the dramatic Heliosphere aerial show, street performers and Morris dancing across the city before and after the Proclamation, this is an event not to be missed.

Guild Mayor, Councillor Carl Crompton, said:- "The first proclamation heralds the start of this year's Guild celebrations and all that Prestonians have been looking forward to for the last 20 years. Mixing the traditional words and ceremony with the new Guild anthem and street performances brings the focus back to the 21st century. I am really excited and honoured to be Guild Mayor and part of this wonderful and unique occasion."
The Southport Air Show is back in September for its 21st birthday!!!
THE amazing Southport Air Show will be flying high as it celebrates it's 21st Birthday! The events gates will open from 9am and we encourage you to arrive early to avoid the traffic to this years show. It is now one of the premier air shows in the UK and is renowned for its excellent displays both on the ground and in the air. But do not forget when you visit the Town, if you are not local that is, make the most of your day out exploring Southport and the rest of Merseyside coastline! For booking information and lots of facts about this years event go to:- VisitSouthport.com today. More information in next weeks issue.