Rockfield proposals revealed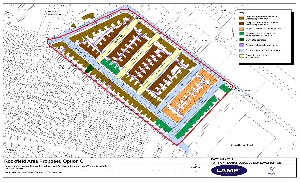 A £6 MILLION plan to regenerate housing in the rundown Rockfield area of Anfield is a step closer following the completion of consultation. The area comprises seven streets; Rockfield Road, Tancred Road, Coningsby Road, Sybil Road, Alroy Road, Lothair Road and part of Anfield Road. More than 40% of the 263 terraced properties are already empty, and the plan is to develop a scheme which will create a thriving local community with some units turned into commercial premises to create employment opportunities. The plan will see 227 of the properties refurbished, with the remaining 36 that are in the worst condition demolished. Only 8 of those earmarked for demolition are occupied. Residents were invited to a consultation event in June and also sent questionnaires outlining three options for demolition and refurbishment. A majority (32%) of those who responded that expressed a preference chose an option that will see:-

► Refurbishment of over 60 homes on the even side of Alroy Road and part of Rockfield Road

► Demolition of a total of 36 properties mostly in the poorest condition on Lothair Road, Rockfield Road and Anfield Road (of which only 8 are occupied)

► Some units made available for commercial use to help stimulate employment

► Completion of refurbishment works on nine properties on Tancred Road by social landlord Your Housing (formerly Arena)

► Refurbishment of a further 12 properties across the area, also by Your Housing

► The Council will also carry out environmental works to complete alleyways, highways and pavements improvements in the area including planting trees.

Mayor of Liverpool Joe Anderson said:- "Housing is a top priority and this addresses one of the major issues in an area that has been blighted for far too long by dereliction and uncertainty. I truly believe this will help with the rebirth of Anfield and make it a place people want to live and visit, building on other improvements we've seen in such as the restoration of Stanley Park. This is a key part of my pledge to improve housing in the city and make sure we create communities where people want to live."

Funding will come from the council's successful bid for money from the Empty Homes Grant, and may be supplemented by borrowing. Stakeholders including residents groups representatives have already been informed and letters are being sent to all people in the area.

Councillor Ann O'Byrne, Cabinet member for Housing, said:- "At long last we are in a position to give residents in the Rockfield area some certainty about the future. They've been rightly concerned and frustrated about the lack of progress, and we have made it a priority to come up with a scheme which ends years of doubt. The homes that are viable will be brought up to modern standards and we are also keen to attract new businesses into the area by creating commercial premises. Our proposals are viable regardless of whether Liverpool FC decide to stay at Anfield or move to Stanley Park."

The city council is already moving forward with proposals for the nearby £25 million 'Anfield Village', which will see 374 homes retained and refurbished in the former phases 6 and 7 of the Anfield Breckfield HMRI (Housing Market Renewal Initiative) area. Some homes are being knocked 2 into 1 with gardens to appeal to families. Building on the start already made, the aim is for future work on Rockfield and Anfield Village to be carried out in parallel.

A Level success in Liverpool
PROVISIONAL figures show A-Level students in Liverpool have matched last year's record success. The results show that the city is on course to achieve a pass rate of around 98%, with 70% of pupils getting grades A*-C. And more pupils than ever are getting the very top grade; with 5.5% achieving an A*. More schools are also getting 100% pass rates – 8, compared to 5 last year. They are: Archbishop Beck, Archbishop Blanch, Notre Dame, South Liverpool Enterprise Academy, North Liverpool Academy, St Edward's College, Belvedere Academy and Bluecoat. Councillor Jane Corbett, cabinet member for education, said:- "Our young people should be congratulated for their incredible achievements which are the result of many hundreds of hours of hard study over the last couple of years. It is fantastic news for all of our young people who have toiled morning, noon and night with help from enthusiastic teachers, parents and carers to get such great grades. We are sustaining the amazing progress we have made over the last few years and are working hard with our schools to make sure that every single young person achieves their full potential and can go on to forge a successful career and lead a successful and fulfilling life." Success stories include King David High School, where 99.2% of pupils got grade A* - C.
Town Hall Open For All To See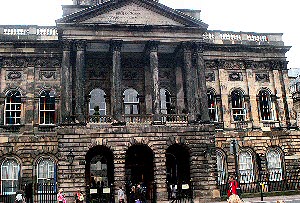 LIVERPOOL'S Town Hall will throw open its majestic doors to the public for the next 3 weeks starting on Monday, 20 August 2012. Members of the public can take in the beautiful surroundings of 1 of the finest surviving 18th century buildings for free. Liverpool's Lord Mayor, Councillor Sharon Sullivan said:- "This is a fantastic opportunity for members of the public to visit one of the city's most stunning buildings. Too often we overlook such gems that are right on our doorstep, but I hope we can encourage as many people as possible to come and visit us and see for themselves the history and beauty of this magnificent building."

On entering the building visitors will be greeted by the splendid Flemish wooden fireplace from 1893. The entrance hall also features a floor made up of hand-painted tiles and showing the Liverpool's Coat of Arms. And in an effort to record the city's history the grand frescoes surrounding the fireplace depict important events including the granting of the Charter by King John in 1207. Follow in the footsteps of dignitaries such as Her Majesty the Queen and famous Liverpool sons, The Beatles or take time out to view the breathtaking ballrooms and charming chandeliers. Taking a walk around the Town Hall is free of charge and there is no need to book, but if you wish to go along on one of the guided tours (conducted by local Liverpool historian Steve Binns) there is a charge of £3.00 per person and advance booking is recommended. Concession (£1.50) for pensioners and under 17's. Tours will take place at 11.00am and 2.00pm on each of the days listed below, with the exception of the days when the venue closes at 2.00pm and no afternoon tours operate. There are also no tours in operation on the 9 September 2012.

The Town Hall will be open on the following dates:-

► Monday, 20 August 2012, from 10.00am to 4.00pm.
► Tuesday, 21 August 2012, from 10.00am to 4.00pm.
► Thursday, 23 August 2012, from 10.00am to 4.00pm.
► Friday, 24 August 2012, from 10.00am to 2.00pm.
► Thursday, 6 September 2012, from 10.00am to 4.00pm.
► Friday, 7 September 2012, from 10.00am to 4.00pm.
► Sunday, 9 September 2012, from 10.00am to 4.00pm.
For tour bookings or further details please contact the Lord Mayor's Office on:- 0151 225 5530.