Pap Snaps:- "Coronation Street"
Photography by Vamphire.com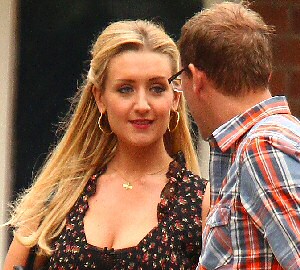 ON Monday, 13 August 2012, our Pap, Ian Fairbrother was out and about in Manchester. As we had Coronation Street at the Flower Show, he thought it would be fun to snap a few shots for us at the Street. These pictures are of Catherine Tyldsley on set of Coronation Street. Also on set was Sol Heras, who plays Ryan Connor... If you are following this long running TV show, you would know that Eva Price, by Catherine Tyldesley, and 'perfect' Rob Donovan, played by Marc Baylis, are the major story line at this point in time! We would like to than the actors and Granada Television for letting us take these snaps!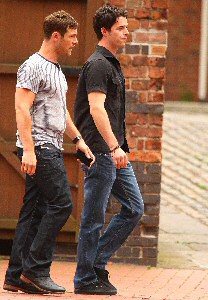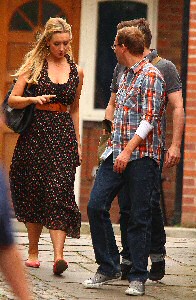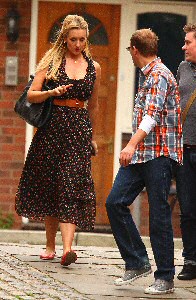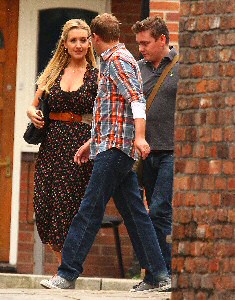 BUSINESSES URGED TO BUILD ON OLYMPIC LEGACY THROUGH EU TRADE
THE Olympics can leave a lasting legacy for businesses in Merseyside, but companies must be proactive about competing for opportunities, both at home and abroad. That's the message from business advice network Enterprise Europe Network North West (EENW) who are a free information and advice service for businesses looking to trade on the continent. Expert advisers at the network, which is funded by the European Commission, are urging companies who have tested their mettle by supplying such a high profile event, to look to opportunities in European markets in order to take advantage of the showcase that the Olympic Games has provided. Whilst some have questioned the impact of the Games on North West commerce and industry, figures from the Government Olympic Communication department have revealed that businesses in the region benefitted from around £165 million worth of Olympic Park contracts. In total, 270 North West businesses won over 450 Games-related contracts, including work on high-profile venues such as providing welding equipment, paint and coatings for the Olympic Park and containment for the Copper Box, where handball, goalball and fencing events were held.

Fiona Castela, project manager at EENW, believes that the Olympics have turned the spotlight on successful North West industries, particularly construction, which has found particular success in supplying the Games. She said:- "Construction companies in the North West have demonstrated that they are capable of delivering at a world-class event on our own doorstep, and now is the perfect time to take this experience and prove that they can do the same abroad, starting in Europe."

UK construction companies, product manufacturers and suppliers account for over £5 billion of exports annually. There have been construction booms in recent years in Eastern European countries such as Poland, Romania and Hungary and there is support available for North West companies who want to make sure they are in with a chance to pitch for this business.

Fiona continues:- "Here at EENW, we provide a range of services to help businesses take the first steps to trading with Europe. Our advisers work with businesses one-to-one, helping them get into new markets and establish contacts there. That support might be sourcing the right paper work, legal support, advice on customs and etiquette, or finding a local partner organisation, for example. Our website also offers a range of free business services, including a searchable database of more than 14,000 company profiles and partnership opportunities, information sheets, advice on intellectual property, CE marking and obtaining EU funding."

For more information about EENW and the help and support they can provide for companies looking to trade in and with Europe, go to:- eenw.org, or speak to one of EENW's expert advisers by calling:- 0844 259 8571.