Womans Weekly Live! The Creative Stitches & Hobbycrafts Show comes to EventCity
ICHF Events, organisers of the UK's most popular craft show, have teamed up with Woman's Weekly to bring Woman's Weekly Live! The Creative Stitches & HobbyCrafts Show to EventCity from 13 September 2012 to 15 September 2012! Embrace the handmade trend that is sweeping the nation with a visit to EventCity for a truly memorable day out. With over 125 exhibitors offering the very latest products, ideas and innovations in the world of creative craft it's the perfect day out for all those with a passion for homemade gifts, crafts and fashion.

Experts will be on hand with top tips and advice, and with supplies for everything from sewing, knitting and jewellery making to paper-craft, card-making and quilting, you're sure to find all you could need for any creative craft project. The show also features a brand new display of stunning Masquerade Ball costumes that will showcase the glitz and glamour of the silver screen, including Drew Barrymore's stunning shimmery fairy winged outfit from the Cinderella tale 'Ever After' and Sienna Miller's corseted dress from the romantic film 'Casanova' set in 18th century Venice. Plus, you'll have the opportunity to watch the Woman's Weekly team at work putting together the magazine and its brand new website from a special satellite 'Virtual' Office designed Part of especially for the show. The team will be bringing the magazine 'alive' before your very eyes with a host of exciting FREE Demonstrations, Workshops and Fashion Shows.

ICHF Events' Troy Bennett, Show Manager, said:- "We are really excited about our move to EventCity this year. The show is a great day out for craft lovers of all ages, whether it is advice, tips, new products or inspiration you're after come and visit us this September... You'll find lots to see and do!"

Andy Orr, Director of EventCity said:- "With EventCity's offer of Free Parking, excellent public transport services and proven ability to deliver increased attendances, aligned to ICHF providing an outstanding range of exhibitors, displays and entertainments, this promises to be the most successful exhibition for fans of Creative Stitch and Hobbycraft's to be held in the North West!"

Opening Times:- 9.30am to 5.00pm and for more information and to buy tickets please visit:- ichf.co.uk.
Filming taking place on Formby's roads
Photographs by Vamphire.com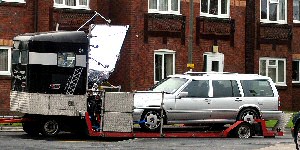 DID any of the residents in Formby spot this car being filmed on Friday, 17 August 2012? The car was being filmed for a TV show that will be aired later this year. Let us know if you have any information about this program and the filming the please emailing us to:- news24@southportreporter.com today!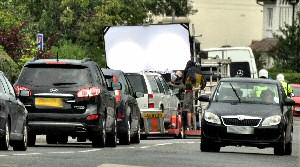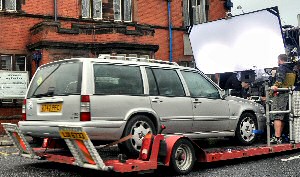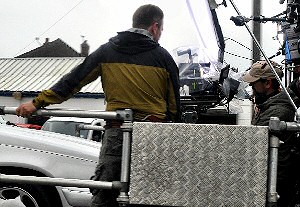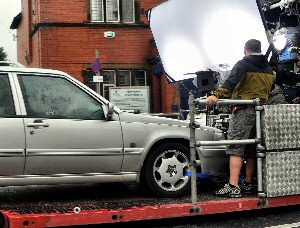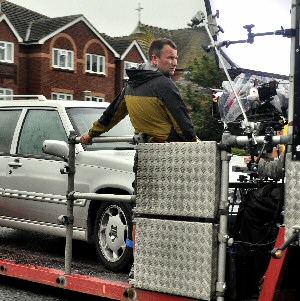 CALLING ALL EXHIBITIONISTS – HAVE YOU GOT WHAT IT TAKES TO 'VOGUE'?
Photograph by Matt Ford Photography

LIVERPOOL'S (and indeed the UK's) most fabulous are being sought to strut their stuff on the catwalk at this year's Vogue Ball. The annual event, which has quickly become an institution on Liverpool's nightlife scene, will this year take place at Camp and Furnace with a 'Twisted Fairytales' theme.

The Vogue Ball is a dance event like no other in the UK; where club culture meets high art and Vogue teams (known as 'houses') come together from far and wide to compete for dance supremacy, wearing creative costumes that are often as lavish as Cinderella's ball-gown!

Vogue Ball organisers House of Suarez are looking for Houses to enter the ball; entrants need not be professional dancers; but must have imagination, flair and above all a fierce attitude. Vogue Houses will be required to provide their own costumes and consist of no more than 10 performers per house.

Each house must enter into a certain category. There are 6 heats, performed before a Celebrity panel of judges including celebrity dressmaker Thelma Madine (Big Fat Gypsy Weddings, Thelma's Gypsy Girls), with a glittering trophy up for grabs for each and the opportunity to put the bass in your walk. The categories are:-

Fantasy .... Odd, extravagant, or eccentric in style or mode, strikingly out of the ordinary, very strange or unusual, the Fantasy category offers the widest range of creativity and display. Organisers want club freaks, creatures and a whole new species of humanity to be born at the Ball…

Solo Dance .... This section will give individuals the chance to show off their dance skills and work the Runway. Creativity is the key - whether whacking, vogueing, house dancing, hip hopping or performing in a new age hybrid style, excellence is standard.

Realness .... Realness contestants are required to use and build upon their own unique your look and attitude, showcasing their real personality. Work that runway and prove it… to the crowd and to yourself!

Erotica .... This is strictly for the beautiful people. This section brings shallowness into fashion. Erotica contestants must have the XXX factor...

Choreography .... This section is one of the crowning glories of the ball. Organisers want to see the best of all the Houses - vicious vogueing, wonderful whacking, and hardcore House dancing.

In addition, there will also be a special OUTSTANDING HOUSE category. House of Suarez wants to recognise the contribution of each competing house. This title is given to the House that shows full involvement and embraces most of the categories, if not all of them.

Contestants must adhere to the requirements of each individual category to avoid disqualification or 'getting chopped' (low scoring) before an eagerly cheering and jeering audience, a vicious "Gong Show", if you will.

Every performer has to belong to a House to compete. A House is a family of Voguers with names taken either from haute couture designers (Houses of Chanel and Armani) or from the "Mother," the most powerful member of the family (as in the Houses of Pepper Labeija and Willi Ninja), a surrogate parent to the "ball children" who compete against one another for trophies.

Any group of people can enter from bar staff at one venue, to sales assistants at a shop to a group of friends, colleagues, anyone! There is no limit to the number of sections one house can compete in. However, the more categories a house enters the higher its scoring potential, and therefore its chance of winning the coveted:- 'Outstanding House' title.

Houses are asked to be creative with the Twisted Fairytales theme; turning our favourite characters upside down into dark alter egos!

Houses will dance, walk or perform on a catwalk and should take this into consideration when choreographing. Houses who enter will be able to attend pre-ball workshops if they wish, giving less experienced Voguers a chance to learn some fierce moves, build confidence and polish their look.

Performers/houses can express an interest in entering this competition of competitions, and receive a performers pack by sending an email to them or visit:- houseofsuarez.co.uk for more information and they all lived happily ever after...
Mathew Street Music Festival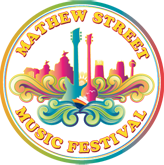 ARE you going to the biggest FREE music event in Europe, that is held this weekend...? Liverpool's 2 day event, called:- Mathew Street Festival runs over 26 August and 27 August 2012, with over 80 hours of music. Performing are musicians from all around the world, including the USA, Canada, France, Brazil, Mexico, Japan, Wales, Ireland and Scotland... So will you be joining the party?