CAR STOLEN WITH BABY ON BOARD - WEST DERBY
MERSEYSIDE Police following the theft of a motor vehicle with the child on board from outside of a property in West Derby; on Tuesday, 16 October 2012; have confirmed the 18 month year old boy is safe and well. Also that the vehicle has now been recovered near to Alder Hey Hospital. The theft happened around 12.15pm, when the child's father parked his vehicle, a blue Vauxhall Astra registration MV56FTF, on Whinmoor Road, West Darby, Merseyside. The father then left the vehicle whilst, he delivered a package, as he did a male jumped in his car and drove away in the direction of Alder Hey hospital. The man's 18 month year old boy was asleep in a child seat in the back of the vehicle when it was stolen. When found the driver of the stolen vehicle had left the vehicle prior to the arrival of the Police. A search of the area is underway and an investigation into the matter is ongoing. Merseyside Police Officers would urge the drive to hand him self in to the Police. They would also like anyone who has seen this vehicle being driven or parked up to contact Merseyside Police as a matter of urgency on:- 101.
FOOTBALL BOOK TO RAISE FUNDS FOR HILLSBOROUGH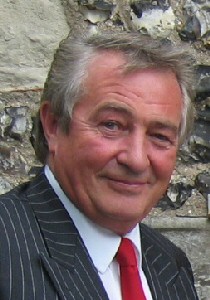 A former footballer has drawn on his love of the beautiful game to write his 1st book and raise funds for those affected by the Hillsborough tragedy. Dangerous Score, by Mike Bearcroft, tells the story of a rising young footballer whose life and career are threatened when he is linked with the disappearance of a young woman - and proceeds from sales of the book will be donated to the Hillsborough Families Support Group.

Members of the group, formed to commemorate those killed and injured at the Sheffield Stadium in 1989, will join a host of sporting and television celebrities at the official launch of Dangerous Score, at Goodison Park, home to Everton FC, on Thursday, 15 November 2012.

Mike, who was a junior player and goalkeeper with Sheffield United FC and later became Chairman of Corby Town FC and sponsor of Rothwell Town and Kettering FC, described the book as:- "a roller coaster ride of football, mystery, love, crime and even more football. I've had a life long passion for football so when I decided to write a novel I knew the game would be at the heart of it. I've always had a deep admiration for the Hillsborough Families Support Group and have forged strong links with them over the years so it seemed fitting that they benefit from the sale of the book."

Jacqui Boyle, Sales and Marketing Manager for Sodexo Prestige, which manages catering and events at the Everton stadium, said:- "We are delighted to be hosting the launch of Dangerous Score, which is not only raising funds for a cause close to all our heats, but which is also a really gripping read."

Dangerous Score is published in paperback by Dynasty Press and will go on sale on:- 6 December 2012, priced at:- £8.99. Further information about events at Goodison Park can be obtained by calling:- 0151 530 5250 or emailing:- events@evertonfc.com.

E-FIT - ROBBERIES - AINTREE AND FAZAKERLEY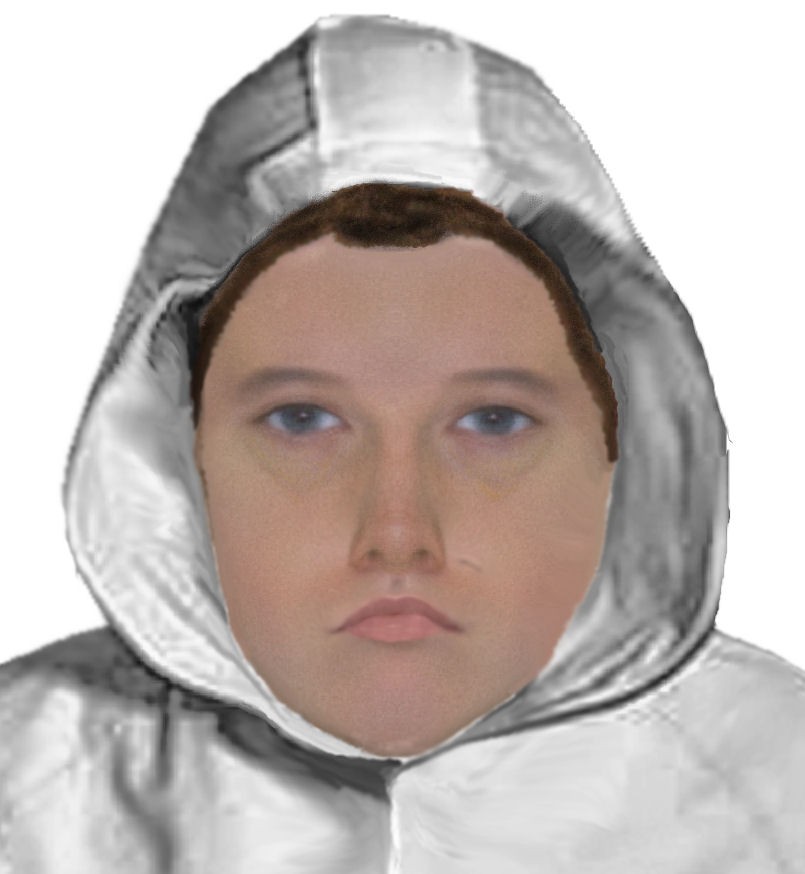 MERSEYSIDE Police have released an e-fit of a male detectives would like to speak to in relation to three incidents that occurred shortly before 7am on Sunday, 14 October 2012, in the Aintree and Fazakerley areas.

At about 6.50am two males were cycling along Melling Road in Aintree when they were approached by two males armed with, what is believed to be, a handgun. The males threatened the cyclists before taking cash, a mobile phone and their bicycles from them and riding away in. Although uninjured the victims have been left very shaken following the incident.

The 1st offender is described as being white, of a slim build wearing dark coloured clothing.

The 2nd offender is described as being white, of a heavy build wearing a light coloured hooded top.
A short time later a motorist on Wango Lane reported seeing a male carrying, what is believed to be, a handgun. The male is described as being white, of a slim build wearing dark coloured clothing. At 7am, a woman was de-icing her car, a black Peugeot 207, on Elizabeth Road when she was approached by a male on a bicycle armed with a knife. The male threatened the woman before taking her vehicle and leaving his bike behind.
Although uninjured the woman has been left very shaken following the incident. The offender is described as being white, of a heavy build with a pale complexion. He was wearing dark coloured clothing. Following the initial report of the robbery on Melling Road officers were deployed to the area and a search was undertaken. During the search a bicycle was recovered. Detectives are investigating all three incidents and are keeping an open mind as to whether all 3 are linked.

House-to-house enquiries have been undertaken and CCTV is being sought and high visibility patrols have been stepped up in these areas. Detectives are keen to speak to the male featured in the e-fit and would urge him or anyone who recognises him to make contact.

Detective Inspector John Williams from Marsh Lane CID, said:- "Merseyside Police takes incidents of this nature extremely seriously and we appeal to anyone with any information to come forward so we can take robust action against those responsible. While these incidents were obviously very distressing for the victims, offences of this nature are rare and we are appealing to members of the public to contact us if they have any information that could help the investigation. We are particularly keen to speak to anyone who may have witnessed any of these incidents or anyone who saw males in these areas that match these descriptions at around 7am on Sunday, 14 October 2012. Information that seems trivial may turn out to be crucial for us in catching these offenders."

An investigation into the full circumstances of the incident is ongoing. Please provide any information to Marsh Lane CID office on:- 0151 777 3844 or Crimestoppers on:- 0800 555 111.