Liverpool Fashion Week 2012 - Part 1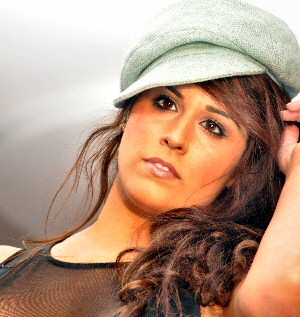 THE Liverpool Fashion Week is again taking place and we headed over to see one of the week's shows, on Tuesday, 16 October 2012. The week- long event is now well established and, as normal, we are covering some of the shows taking place in a variety of venues throughout the City. On Tuesday, the Liverpool Fashion Week was in Leo Casino, not the usual place for a show like this, but we can bet they will be back. This was a fantastic night; very friendly with stunning models and clothes. The night was sponsored by SkyCigs and featured clothes by:- Roxie O Del Couture, The Dressing Room Wigan, Kelly Ewing, Mode Mwah and Resurrection. It also featured a line of affordable and very eye-catching designer hats from Penny's Hats. The most interesting part for some of the audience and models had to be an unusual presentation of cakes made by Liverpool One's Red Hot World Buffet. Not content with good food, a splendid setting, stunning models and outstanding clothing, the event also had entertainment provided by Laura Kolbusz and Vanquish.
One of the models who took part, the very lovely Amy Hewitt remarked:- "I am doing the full week. So far it has been great. I am fully enjoying the experience and I hope the audience is also enjoying it as much as us models! We have to say a big 'thank you' to Amanda Moss for letting us all take part in this very cultural inspired event!"
After the event, Leo Casino stated to us:- "We are proud to be part of Liverpool Fashion Week this year, It has given us 3 great nights of fashion. Amanda Moss and her team from Lifestyle Monthly Magazine have been amazing to work with and I look forward to many more collaborations in the future. We have loads of great events at Leo Casino. Already this year we have given away a car, had prize draws for thousands of pounds and celebrity performances all for free! Our next big free event is on 12 December 2012, when the world famous Dynamo Magician will be at Leo Casino, for the 2nd time in a just over a year. He will be helping us to celebrate our 10th birthday. See in house or call:- 01517098878 for details of how to win tickets for an exclusive performance with Dynamo himself!"

We would also like to echo the statement from Leo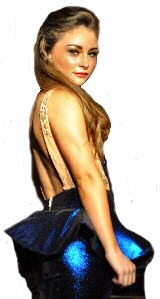 Casino and say that Amanda Moss and her team from Lifestyle Month Magazine have really done the City proud, putting on a fantastic line up of events. If you want to go on:- Friday, 19 October or Saturday, 20 October 2012, go to:- liverpoolfashionweek.co.uk to find out ticket availability.

To see our photograpic coverage of this show, please click on here now.

The other main sponsors of the event are:- EAD solicitors, Lauras Hair World, Lambrini, Humphries AV, Merseyrail and of course Lifestyle Monthly magazine.
S
outhport

Vue

Film Showing

Time

s

KEEP up-2-date
with our free daily news emails. Are you subscribed? Si

g

n

u

p

today

to

our daily email news service via... Formb

y

-

Re

p

orter

.com

.

If you subscribed you can keep in up-to-date with what's going on in and around Merseyside. It is free and we do not send out massive amounts of emails. Also your email is kept under the UK's Data Protection Act, so you can be sure that you will not have problems.