More people in the UK believe in Aliens than believe in God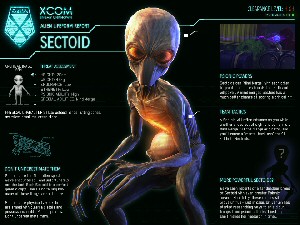 NORTHERN Ireland buck the nationwide trend with only 30% believing in aliens. An estimated 33.1 million inhabitants in the UK believe that life exists on other planets, while only 27.5 million; less than half the country; believe there is a God. 52% of the population believe evidence of UFOs has or would be covered up, because the fact of their existence would threaten the stability of the government. 10% of the country claim to have seen a UFO, with almost a quarter more men claiming to have done so than women. The survey of 1,359 UK adults was commissioned by XCOM - Enemy Unknown, a new videogame which tasks you with saving the world from an enemy invasion. "Just 20 years ago, religion was a huge part of life in the UK, and this shows just how much attitudes have changed. Belief in the alien phenomenon is now more widespread than ever, with many wondering how we and our governments would react to the news that aliens existed." said Nick Pope, formerly of the Ministry of Defence, UFO Project. Interestingly, more men believe in life on other planets than women, with the same trend evident when considering if there is a God out there. If aliens did reveal themselves, over a 3rd of the population would be more curious than anything else, with the second most prevalent emotion being fear. That said, 1 in 5 would be immediately sceptical.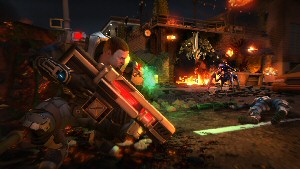 Furthermore, 20% of the country believes UFOs have landed, while over 5 million UK residents believe the Moon landings were faked. "While we haven't been witness to first contact just yet - and have no knowledge as to whether alien life would ultimately be a threat to humanity, with XCOM: Enemy Unknown you get to lead the fight against an aggressive alien invasion. As with warfare experienced in real life, you'll become attached to your soldiers, become loyal to the cause and strive to take huge strides in developing technology to counter the advancing threat. You'll reverse-engineer alien technology to get the upper hand, and ultimately, save the world in its darkest hour. You're our last hope." So what are your views about God and UFO's? Let us know by emailing us to:- news24@southportreporter.com.
Paymentshield insurance company scoops 3 prestigious awards
THE Southport insurance company, Paymentshield, is celebrating after picking up three awards at the 7th Annual North West Contact Centre Awards. The event, which was held at the Palace Hotel, Manchester on Friday, 12 October 2012, was attended by over 450 guests representing 37 companies who dressed in Hollywood themed attire for the gala dinner. The Paymentshield award winners were:- Andy Murphy - Team Leader of the Year; Laila Al-Rekabe - Highly commended for Support Person of the Year and Sarah Hilton - Highly Commended for Agent of the Year. Now in their 7th year the awards organised by CallNorthWest, part of the University of Central Lancashire, celebrate excellence and best practice in the sector within the North West. The awards highlight the growing importance of the call and contact centre sector to the region's economy. There are 700 centres based in the North West, employing over 5% of the workforce and growing at a rate of 7% pa. The night was dedicated to recognising the exceptional talent that lie within the region's call and contact centres and to promote this growing sector as a career of choice. Tim Johnson, CEO of Paymentshield, said:- "These awards and commendations are richly deserved. Paymentshield really prides itself on providing quality customer service delivered by employees who are dedicated to helping customers whatever the issue. We invest heavily in training and professional development which enables us to deliver on our promise to customers and these awards are testament to that."

Gardeners raise £1,572 for cancer centre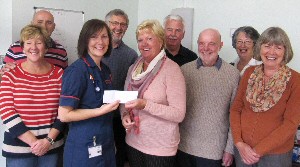 10 green fingered fundraisers have raised £1,572 for the refurbishment and extension of a cancer centre at Southport and Formby District General Hospital. Members of Birkdale Village Gardens presented a cheque for the money to Sister Julie Marshall, who has day-to-day responsibility for the centre which serves patients across Southport, Formby and West Lancashire.

The donation was a share of the money raised for nursing charities during 5 garden open days held over 3 days in the summer. The events were part of the National Garden Scheme.
The refurbishment sees the cancer centre, known locally as the medical day unit, significantly expanded in size internally as well as adding a semi-circular lounge extension. There is now a light, airy treatment space for patients, some of whom require up to eight hours of chemotherapy at a time. There are also new consulting rooms and a more comfortable waiting area for patients.

The Marina Dalglish Appeal and West Lancashire Community Hospice Association each gave £500,000 towards the project. Numerous other organisations and individuals have also generously supported the work which is expected to cost in the region of £1.3m.

Sister Marshall said:- "Developing the unit will mean we can continue to treat more people locally rather than them facing long journeys to specialist centres elsewhere."

Currently, patients who attend clinics run by Clatterbridge Cancer Centre staff are seen in Ward B at Ormskirk hospital. Everyone else is treated in the former Ward 11a, on the 1st floor at Southport Hospital. All patients are expected to return to the refurbished unit early in November 2012.
Trick or Treat… & Recycle with Palm Recycling!
TRICK or Treat…??? No matter what you pick, "Recycle Your Pumpkins" is the message to residents of Sefton this Halloween, who are being urged to place them in their kerbside food waste bins, provided by Ellesmere Port-based Palm Recycling Ltd, who undertake recycling on behalf of the Council.

The popularity of Halloween and of course the grizzly Pumpkin Lanterns, means there's never been a better time to kick-start your food waste recycling than by placing them in the food waste bins. Sefton's food waste recycling service, provided by Palm Recycling is a convenient and very environmentally friendly way of disposing of gruesome lanterns where you know they will have an ecologically sound journey into the afterlife.

Residents who have opted into the food waste collection scheme need only remove candles and tea lights, along with any metal handles, and cut the pumpkin up to fit in their food waste caddy. Recently deceased pumpkins, together with any glass bottles, jars and paper waste from ghoulish gatherings and Halloween parties, can be disposed of safe in the knowledge that they will meet a less than grizzly end, but instead recycled into new and useful reincarnations.

Cllr. Hardy, Cabinet Member, Communities and Environment, said:- "Sefton residents were the first in Merseyside to be able to recycle their food waste, and this weekly collection is the perfect service to recycle your pumpkins after Halloween. It is amazing how much food we waste but now we can divert what was once thought of as waste, away from landfill, where it can be recycled into something useful, which in this case is horticultural products."

Palm Recycling's North West Operations Manager for Sefton, Ruairi Holyoake, added:- "The weekly kerbside food waste collection scheme we run works in harmony with the collection of a wide range of materials for recycling, such as glass bottles and jars, paper, cans, tins, and textiles. The food waste goes to a special processing plant in West Yorkshire where it is treated in an enclosed vessel and the end product is used on local farms as a soil improver."

Residents who are not currently opted into the scheme can request a food waste bin for outside, an indoor kitchen-handy food caddy and an information pack, free of charge, by contacting Sefton Council on:- 0845 140 0845. Extra or replacement recycling bags and boxes can also be requested by calling this number.