Long-term Youth unemployment doubles
LONG-term youth unemployment in the North West has doubled since the government came to power in May 2010, according to TUC analysis. The North West is the worst hit region with a 53% increase (26,000 youngsters) in the number of 16-24 year-olds out of work for 6 months or longer, followed by the East of England (40%) and Yorkshire and the Humber (29%). London is the only area to have witnessed a small fall. The TUC research also shows that as long-term unemployment has rocketed government support for unemployed young people has fallen by 26% following the replacement of the previous government's Youth Guarantee (which included the Future Jobs Fund) with the new Youth Contract. According to the TUC study, the government will spend £98m less this year on support for jobless young people claiming Job Seeker's Allowance (JSA) in England than was previously provided under the Youth Guarantee. The North West, which has seen the biggest rise in long-term youth unemployment, has also witnessed the largest drop in funding; with nearly £16m cut from budgets. The TUC is concerned that with the new funding levels under the Youth Contract dependent upon employers taking-up the government's job subsidy places, the cuts could be even sharper. No statistics have yet been published on employer take-up levels but concerns have been raised by the manufacturers' organisation the EFF that many employers do not know about the new scheme. The TUC said the findings published in the week that thousands plan to walk through central London as part of A Future That Works march and rally highlighted the impact that austerity measures are having upon young people and the inadequate levels of support being given to them. The TUC believes that the funding cuts, combined with the axing of the Educational Maintenance Allowance (EMA), the hike in tuition fees and the proposed scrapping of housing benefit for under 25s, are making it much harder for young people to get on and find decent long-term work.

Commenting on the analysis, North West TUC Regional Secretary Alan Manning said:- "With such sharp cuts in support for young unemployed people, it's no surprise that the government is failing to get to grips with this urgent problem. It is deeply concerning that many of the areas hit hardest by unemployment in our region are seeing such a steep drop in financial support for jobless youngsters. Long-term youth unemployment is a ticking time bomb under the North West's and the nation's finances, with severe consequences not just for young people but also for their communities and the country's wider economic prospects. This crisis simply cannot be tackled on the cheap. These cuts are a false economy; failing to act now will cost us all in the longer-term. Rather than rationing opportunities for young people, through scrapping the EMA, raising tuition fees and cutting housing benefit, the government should be making it easier for them to get on and fulfil their full potential. We need a future that works and that is why thousands of young people, their parents and their families will be marching in London this Saturday."
THE MALL BLACKBURN BRINGS BLACKPOOL ZOO TO YOU!
THE Mall Blackburn is bringing Lancashire's local zoo direct to shoppers on Sunday 21 October. For one day only Blackpool Zoo will be giving visitors to The Mall the chance to get up close and personal with its huge Madagascan Hissing Cockroaches from 10.30am until 4pm in Victoria Court. The multi-award winning attraction will also be bringing a whole host of animal artefacts including genuine skeletons, skulls and shed skins from animals that hail from around the globe as part of its popular Zoo to You scheme. Loraine Jones, General Manager at The Mall Blackburn, said:- "This will be the second time that Blackpool Zoo has brought its creepy crawlies to The Mall and we had a fantastic response last year. Sunday, 21 October 2012 is set to be a very exciting day and we are looking forward to welcoming the team back to Blackburn. We are sure that the Madagascan Hissing Cockroaches in particular will draw a lot of attention from our customers and staff alike."

Jude Rothwell, Marketing and PR Co-ordinator at Blackpool Zoo, added:- "We had a fantastic time at The Mall Blackburn last year and people of all ages loved meeting our creepy crawlies and seeing our animal artefacts. The majority of people are surprised by the experience of holding our Madagascan Hissing Cockroaches and it is sessions such as this that allow us to prove they are not at all scary! Our Zoo to You scheme continues to grow in popularity and we visit schools and nurseries all over the North West throughout the year."

It's going to be an action packed day of fun for the whole family so the people of Lancashire are being urged to put the date in their diaries for a really wild adventure in The Mall Blackburn!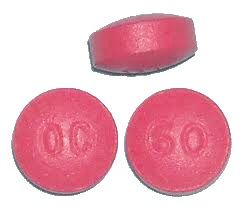 WARNING STOLEN MEDICATION - CROSBY

MERSEYSIDE Police are warning members of the public to be on their guard after a handbag containing a quantity of prescription medication was stolen in Crosby on Sunday, 14 October 2012. At about 8.15pm woman on Victoria Road had her handbag stolen by 2 males on bicycles. An investigation into the matter is underway and although uninjured the woman has been left very shaken following the incident. As well as containing the woman's purse, mobile phone and money the handbag also contained an amount of prescription medication. The medication consists of:- 30 x 60mg tablets of Oxycotin and 30 x 10mg tablets of Oxycotin. Merseyside Police would like to remind members of the public that taking medication that is not prescribed to you could cause serious harm. If found please call Merseyside Police on:- 101, or take them to your nearest pharmacy or Police Station.

Karen Potter Craven Minor JFL
IT was another great performance from Formby White this week. Some of the football played was outstanding. 7 goals scored against a team that were difficult to break down with passes and movement that was a joy to watch. Goals came from Dan Griffin (3), Joe Blanchard (2) & Joe Johnson (2) and a special mention must be made of the 7th goal, which Brazil would have been proud of; three passes from defence, a 20 yard cross from Jack Lemmens that Dan Griffin volleyed into the top corner from the edge of the box. Well done to both teams.
Results Week Ending 14 October 2012
Under 9
Birkdale United 3-5 Town Green
Trinity Blue 0-4 Formby JSC Black
Crosby Stuart 1-6 S&A Amateurs Red
Formby Athletic 2-3 Redgate Yellow
S&A Amateurs Blue 3-1 Hesketh Colts
Southport FC Black 2-7 Formby JSC White
Redgate White 2-2 Trinity White
Burscough 3-3 Southport FC Yellow

Under 10
Trinity White 0-2 Birkdale United
Formby JSC Rangers 0-0 Formby JSC White
Formby FC Juniors 0-3 Ormskirk
Colts Red 0-5 Colts Green
Town Green 4-2 S&B Rangers
Redgate Black 0-5 Colts Blue
Redgate Green 1-4 Redgate Yellow
Southport FC Juniors 0-3 Trinity Blue

Under 11 Premiership
Birkdale R 1-3 Southport FC Juniors
Formby JSC 6-0 Town Green
Southport Trinity 6-0 Birkdale Black

Under 11 Championship
Redgate Rovers 9-2 Hesketh Colts
S&A Amateurs 0-2 Birkdale S

Under 12 Premiership
Redgate Yellow 2-4 Birkdale Black
Formby JSC White 1-6 Redgate Black
Billinge 2-1 Southport FC Juniors

Under 12 Championship
Birkdale Hawks 1-5 S&A Amateurs
Formby JSC Black 1-1 Southport Trinity
Town Green 0-6 Hesketh Colts

Under 13
Great Crosby 1-2 Birkdale R
Redgate Rovers 2-8 Southport Trinity
Formby JSC 3-2 Southport FC Juniors

Under 14 Premiership
Redgate Yellow 2-3 South Sefton Borough
Kirkby Woodpecker 5-1 Great Crosby
Birkdale United 0-4 Burscough

Under 14 Championship
Real Waterloo 4-0 Jaguars White
Jaguars Red 3-1 Redgate Green
Hesketh Colts 4-6 Burscough Green
Southport FC Yellow 1-2 Formby JSC

Under 15 Premiership
Burscough 8-2 Sefton Rangers
Town Green 3-3 AFC Liverpool
Maghull Youth 1-1 Birkdale United

Under 15 Championship
Dynamo Rangers 2-2 Redgate Rovers
Birkdale Black 1-1 Skem Athletic
S&A Amateurs 0-9 Hudson Celtic

Under 16 Premiership
Formby JSC White 0-3 Town Green
Birkdale United 1-2 Formby FC Juniors
Crosby Stuart 1-3 Crosby Youth

Under 16 Championship
Marina Sands 0-7 Redgate Yellow
Burscough 0-1 Colts Red
Marine 2-2 Skem Athletic
Formby JSC Black 1-2 Maghull Youth

Under 16 League One
Mitch 1-5 Burscough Green
Colts Blue 1-5 Southport Trinity
Redgate Green 0-3 Myers

Under 18
Maghull Youth 2-3 Town Green
Great Crosby CPSOB 2-3 Formby Dons
Formby JSC 1-4 Jaguars

Fixtures Week Ending 21 October 2012
Under 9
Trinity Blue v Crosby Stuart
Formby JSC Black v Formby Athletic
S&A Amateurs Red v Birkdale United
Redgate Yellow v Burscough
Town Green v S&A Amateurs Blue
Hesketh Colts v Trinity White
Formby JSC White v Redgate White
Southport FC Yellow v Southport FC Black

Under 10
Formby JSC Black v Trinity White
Birkdale United v Colts Red
Redgate Yellow v Formby JSC Rangers
Formby JSC White v Formby FC Juniors
Ormskirk v Redgate Black
Colts Green v Town Green
S&B Rangers v Southport FC Juniors
Trinity Blue v Colts Blue