£2.7 million Banks development underway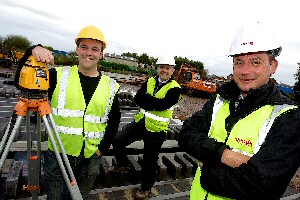 WORK has started on a major new housing development in Bonds Lane, Banks which will provide 30 homes for affordable rent from North West housing provider The Regenda Group.

Martin Davies, Director of Development at Regenda said:- "We are investing £2.7 million in this development which will provide much needed affordable homes in an area where there is a high demand within the local community for good quality housing. We are now transforming a derelict brownfield site which had begun to attract fly tipping into a modern and attractive housing development which will provide homes for local families."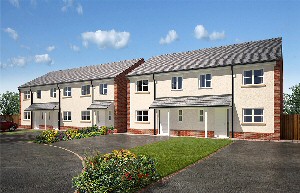 The development consists of 12, 3 bedroom and 9, 2 bedroom houses and 9, 2 bedroom bungalows. The homes are scheduled for completion in January 2014.

Chris Wright, Project Manager from Melford Construction added:- "The community is already benefiting from this scheme. We have recruited all our labour locally, improved access to the site making sure that the junction is now easily visible to drivers and we will also be demolishing a derelict house at the entrance to the site which is currently an eyesore for neighbouring properties."

The Homes and Communities Agency (HCA) has provided a grant of £800,000 to support Regenda in the development of the scheme, which will provide much-needed affordable housing for the local community.

The Regenda Group is a leading housing and regeneration organisation, with more than 12,000 properties across the North West providing homes for more than 25,000 people. Email us your views on the development to our newsroom via:- news24@southportreporter.com.
Development starts on site for a 101 bed Travelodge hotel in Southport
RIBBLE Property Investment Ltd, have started work on site in Southport constructing a 101-bed Travelodge Hotel. Travelodge will occupy the iconic Grade II listed Ribble Building on Lord Street which is currently being constructed and refurbished by Denizen Contracts. The ground floor will be occupied by Frankie's Sports Bar and Grill, a collaboration, between Marco Pierre White and Frankie Dettori. The Travelodge contract went unconditional on 14 September 2012, following the announcement of support from landlords for the Travelodge refinance proposal. The site concludes Travelodge's longstanding requirement for Southport. Whitestone Retail & Leisure acted for Travelodge.whilst Fladgates acted for Ribble Property Investment Limited. Tony O'Brien, UK Development Director for Travelodge Hotels, said:- "I am delighted that Ribble Properties have begun work on what will be a significant addition to the hotel market in Southport. Located on Lord Street, the Ribble Building is a landmark in the town and this development will enable us to meet our long-held objective of being in the heart of Southport." Paul Bolton of Ribble Property Investment Ltd. said:- "We are very pleased to have fully commenced development on site and believe the location on Lord street will prove an excellent trading opportunity for both Travelodge and the Frankies Sports Bar and Grill." This is the 6th costal location that Whitestone Retail & Leisure, Travelodge's retained agents for North West England and North Wales, have secured for Travelodge over the last 2 years. The other locations are Llandudno, Colwyn Bay, Caernarfon, Morecombe and New Brighton.

QUINN JONES CALLS TO PEOPLE IN SOUTHPORT TO PICK UP THEIR PHONES FOR CHARITY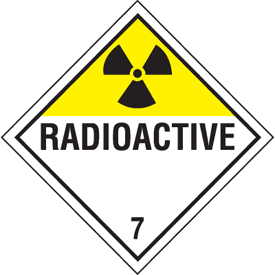 TEENAGERS from Notre Dame Catholic College, Liverpool, have showed off their understanding of the nuclear industry and their creative talents for business at the Sellafield Ltd's:- "Capenhurst Make It Enterprising Challenge", that was held in Ellesmere Port.

The event challenged 13 and 14 year olds from ten other schools across Merseyside and Cheshire to design and build a 3D model prototype of Nuclear Environment Waste Transport Solutions (NEWTS), to transport and hold nuclear waste products, ready for recycling and re-use in the UK, Europe and worldwide.

Their challenge was to become manufacturing managers for the day and form a business to design, manufacture and utilise an innovative NEWTS system, fully cost the vehicle and transport system, design a Safety Indicator System to alert the users and controllers to any issues, as well as monitor the safety, security and transport status of the material in transit.

The teams established themselves as mini-manufacturing companies and after selecting their job roles; including managing director, operations, finance, sales and marketing managers; costed out their ideas and developed their own sales, marketing and safety plans.

They then appeared in the 'Dragons' Den' before the Sellafield Ltd Capenhurst team to present their ideas and answer questions in relation to their 'pitch'.

The all-girl Notre Dame winning team impressed the Dragons with their business idea for a NEWT, which included a focus on improving the image of the nuclear sector to inspire a new generation of female manufacturers.

2nd place was awarded to The Mosslands School, Wirral, who wowed the Dragons with a creative marketing campaign and their commitment to donating profits to charity.

The event was a collaboration between The Manufacturing Institute and Sellafield Ltd. Capenhurst, the company responsible for safely delivering nuclear waste management and reprocessing activities on behalf of the Nuclear Decommissioning Authority.

It is part of a series of themed challenges which The Manufacturing Institute is supporting through its 'Make It' campaign, which aims to attract the brightest and best new talent into manufacturing by promoting the sector as an exciting and rewarding career option for young people.

Stephen Melia, Make It Events Co-ordinator, said:- "Sectors such as the nuclear industry are reliant upon a highly-skilled workforce and this is only set to increase as we move towards a low carbon economy. We're working with manufacturers like Sellafield Ltd to show young people the range of career options that advanced manufacturing presents and the opportunities that are available once they leave school."

Sellafield Ltd Capenhurst head of site, Nick Welch, said:- "We have been delighted to support this event over the past few years as it allows us the opportunity to engage with the young people of the area who have an interest in design and manufacturing. We are keen to highlight this sector as an exciting area to work in, and this event is ideal as it targets students who may well consider joining our industry in the future."

Both schools will now go through to Make It's Grand Regional Final to be held in summer 2013.


| | |
| --- | --- |
| School | Location |
| The Belvedere Academy | Liverpool |
| Broadgreen International School | Liverpool |
| Christleton High School | Chester |
| The Fallibroome Academy | Macclesfield |
| Helsby High School | Frodsham |
| The Mosslands School | Wirral |
| Notre Dame Catholic College | Liverpool |
| The Oldershaw Academy | Wirral |
| St Mary's Catholic College | Wirral |
| South Wirral High School | Wirral |
| Whitby High School | Ellesmere Port |