Our "The Classic Rock Show" competition winner is...
OVER Christmas we ran a competition to win pair of tickets for:- "The Classic Rock Show" and we have the pleasure of letting you know that Haydon Birch has answered correctly:- "Dire Straights" to our question... "Who preformed 'Money For Nothing' on their 1985 album?" If you entered and still want to go, some tickets are still avalable for the "The Classic Rock Show" on Saturday, 26 January 2012, at the Liverpool Philharmonic. The concert starts at 7:30pm and we recon this will rock the house down! To book tickets go to the Philharmonic Hall's website.
WANTED - 2 OFFENDERS
GREATER Manchester Police are appealing for the public's help to trace 2 men who are to be returned to prison.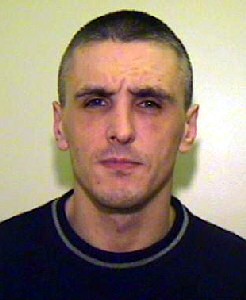 Michael Sharrock (27/09/1971), is currently serving 10 years for robberies across Greater Manchester and Merseyside. He absconded from HMP Kirkham on Friday, 28 December 2012. He has links to Greater Manchester and Merseyside.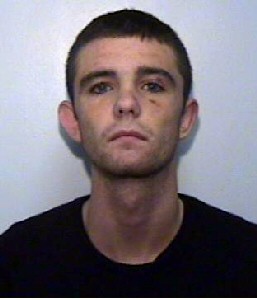 Leyton Pasquill (27/11/1992), has breached the terms of his bail conditions following his release from Lancaster Prison, where he served a sentence for a wounding. He is wanted on recall to prison and has links to the Greater Manchester area, specifically Leigh.
Anyone who has seen either man or knows of their current whereabouts is asked to call Police on:- 0161 872 5050, or Crimestoppers, anonymously, on:- 0800 555 111.

Many happy returns of the season...
WHILE millions of people were exchanging presents, feasting on turkey, and nodding off in front of the television, 1,548 people decided to take time out from the yuletide festivities and do their tax return online; a 40% increase on Christmas Day 2011, when 1,100 people filed online.

In the festive build-up, Christmas Eve was also very popular compared to last year, with 14,330 people sending an online tax return on 24 December 2012; more than treble the 2011 total of 4,115 (a 248% increase). Of these Christmas Eve filers, 73 sent a return online between 11pm and midnight (compared to 44 in 2011).

And on Boxing Day, while revellers up and down the land were visiting loved ones, attending sporting fixtures or snacking on turkey leftovers, 4,685 people decided to sit down at their computers, dig out their bank statements and P60s, and send their tax return over the internet. This represents a 33% increase on Boxing Day 2011, which saw 3,512 people file online.

A new HM Revenue and Customs (HMRC) advertising campaign starts this week, urging anyone who still hasn't sent in their 2011-12 tax return to "do it today, pay what you owe and take a load off your mind", so they can experience "inner peace" – something that the 20,563 Christmas Eve, Christmas Day and Boxing Day filers are no doubt feeling already.

The ads form part of HMRC's efforts to encourage the 10.6 million people in Self Assessment to submit their return online, and pay the tax they owe, by the 31 January 2013 deadline.

If you haven't sent in your 2011-12 tax return, and want more information on how to find inner peace, you should visit:- hmrc.gov.uk/sa or call the Self Assessment helpline on:- 0845 9000 444.
Happy New Year - Advert Offer!!!
2012 was a strange year of many highs and many lows, but what 2013 has in store for us has yet to be revealed, but we hope all our readers have a fantastic and very productive New Year. For that reason we are offering all new, Merseyside based and West Lancs. based advertisers the chance to get one of our £200, yearlong advertisement deals for just £100, until 1pm 31 January 2012! If you want to take up the offer and find out more, please email us to:- news24@southportreporter.com with your full name, contact information and a small bit of information as to who and what you are. We will then contact you as quickly as we can. Happy New Year and all we hope that 2013 is a lucky one for us all! T&C Apply.
MEP welcomes 40th anniversary of Britain joining the EU
SINCE Tuesday, 1 January 2012, the United Kingdom has been a member of the European Union for 40 years now.
Southport Liberal Democrat MEP Chris Davies says that EU membership has helped to maintain British influence in a fast-changing world. "We applied to join late because politicians realised that Britain was being left behind and losing influence. The EU remains for now the largest trading bloc in the world and I believe the UK has contributed a great deal to make it more prosperous."
Davies says that membership of the European Union has boosted British trade and helped create more jobs than ever before. He points to its achievements in promoting peace, democracy and human rights. "25 years ago some of our closest partners were still communist dictatorships within the Soviet Union. We were fearful of the future and spending a fortune on defending ourselves from a real threat of attack. The contrast with today could hardly be greater."
The MEP claimed that few people can name more than 1 or 2 EU rules that they would like to have repealed.
Rules and regulations have improved our environment and made life better and safer for the majority. He said:- "There are many things I want to change, but that's true of rules made in London as well as those from Brussels. I want the EU to be a stronger force for good on the world stage. The challenge for the future is to maintain our influence in a world with power moving towards China and many other fast-developing countries."