New Year Message from John Allan, Chairman of FSB Merseyside, West Cheshire and Wigan
JOHN Allan, Chairman of FSB Merseyside, West Cheshire and Wigan and national Vice Chairman, has given his thoughts on the past year and what 2013 could hold for small businesses. Mr Allan said:- "From the Olympics to the Queen's Diamond Jubilee, the past year saw Britain host some major global events which showcased the nation and its businesses in a positive light. After starting 2012 in recession, growth has edged back into positive territory and unemployment has fallen. In 2013, it is important that we capitalise on this and put in place a real plan of action, a catalyst that allows firms to succeed. Despite the tough economic realities they face small businesses have diversified and tried to grow over the past 12 months. Our latest 'Voice of small Business' index shows that, overall, they are cautiously optimistic about their future prospects. There are fledgling signs of resurgence in entrepreneurial confidence; but this confidence is fragile and must be nurtured. While the index – now in its fourth year – shows businesses want to grow and invest, confidence does remain relatively low. This reflects concerns about a lack of demand as well as wider economic issues. Nevertheless, our members are heading into 2013 with more confidence than they did going into either 2011 or 2012. This is a move in the right direction and something the Government must build on in the New Year. In 2012, FSB research also showed that, overwhelmingly, small firms are more likely to take on the long-term unemployed and people who might find it difficult to gain employment. Almost nine in 10 people that go back to work in the private sector are employed by a small business – a clear indication of the importance of the 4.8 million small firms in Britain and their role in driving economic recovery. But, as the economy picks up and firms need to recruit in earnest in order to grow and meet renewed demand, a strong labour market of skilled workers will be essential. The inadequacy of the education system to provide both basic and more advanced training that businesses really need has long been a criticism of entrepreneurs. There has been a welcome focus on apprenticeships nationally, but there is still some work to be done in this area. I believe the solution is schools, colleges, universities and small firms working together more closely, with entrepreneurs given real influence over the courses provided. One genuinely exciting element of our efforts to address this problem has been our work locally with Liverpool City Region, particularly the employee ownership of skills initiative, and there will be some major announcements in the New Year. To be able to take on staff business owners need the Government to provide certainty – certainty that the burden of taxation will be eased, and certainty that they will be able to access growth finance, which remains scarce and unaffordable. The lessons of previous recessions show that demand for finance is at its highest as recovery begins. Less than one in 10 firms responding to the quarter four 'Voice of Small Business' index considered credit to be easily available. It is important that the latest government initiative, Funding for Lending, brings down the cost of credit in 2013; and we will be vigilant in monitoring its results. In addition, the new business bank must improve competition in the sector and promote alternative sources of finance; allowing businesses to invest, grow and diversify. Further, 2012 has been a year tainted by the financial scandals of mis-selling and manipulation of the inter-bank lending rate. We have worked closely with other organisations to represent our members to the banks, the Financial Services Authority and MPs to try to address these issues, which can force firms out of business. It is vital that small firms are given the necessary redress they deserve, and that a line is drawn so we are able to move on in 2013 and so that business and banks can rebuild the broken relationship that currently exists between them. In 2013 we must see a tax environment that enables business growth and no longer is a barrier to it. Severe public spending cuts without pro-growth tax measures would spell disaster. That means the Government needs to press ahead with simplifying the tax system for millions of small businesses by allowing those that have a turnover of less than £77,000 to move to cash-based accounting. We must also build on the decision in the Autumn Statement to scrap January's fuel duty increase by abolishing the one scheduled for September 2013, and also the move to extend small business rate relief for 12 months beyond April 2013. In particular, the Valuation Office Agency (VOA) must speed up the appeals process for business owners and tenants seeking rate relief because some are forced to wait years; time many cash-starved firms simply do not have. We also want tax impact assessments using the same principles as other Government department regulation; independent scrutiny, transparency and simplicity; as research shows that almost 50% of small firms say tax administration is the biggest area of regulatory compliance. Businesses need to be given a firmer footing so they can grow and have the confidence to take on staff. The Government is clearly committed to reduce the regulatory burden that small firms face. This, if done right, will make it easier for businesses to employ staff or free up the time people need to run their businesses. However, it is important to be aware of the regulatory hurdles ahead that risk undermining the Government's work. In particular, the move to make small firms report their payroll in real time; Real Time Information; will place a huge compliance burden on the smallest firms, many of which still not aware that it arrives in just four months, and that they might need to buy new software to deal with it. What is certain is that 2013 must see significant improvements in communications between government departments and the small firms affected by their actions. We will continue to work with HMRC, not least over Real Time Information, to ensure this happens. Freeing up entrepreneurs to invest their time and energy in winning sales and taking advantage of opportunities at home and, with emerging export markets in mind, also abroad, is crucial. The ongoing instability in the eurozone; long the most popular export destination for British firms; will impact on those with international trade ambitions. Interestingly, FSB research due to be published in 2013 will show small firms are increasingly targeting countries outside the EU for their products and services, so the additional funding boost for exporting announced in the Autumn Statement will help, and I hope it will encourage more small firms to export, but stability within the preferred export market would be the best incentive. Tourism will be central to economic revival in the North West and small high street shops will play an important role in this. The post-Christmas boom of record retail sales – on the high street as well as online – shows the enduring appeal of the service, quality and diversity offered by small shops. Independent retailers have had to contend with spiralling VAT and rents and, on many streets, increasing business rates, for far too long. There is also the aggressive dominance and predatory pricing strategies of supermarkets, which can offer free parking at a time it is becoming increasingly scarce on the high street as councils use it as a cash cow at the expense of economic growth. The Government's move in the Autumn Statement to extend small business rate relief for a year beyond April 2013 will help but small shop owners need certainty in the long-term. We will work hard to ensure that 2013 is the year all small business owners are given a real growth roadmap which delivers just that."

In order to champion the importance of small businesses to the economy, the deadline for entering the 1st ever FSB Streamline Business Awards has been extended from 31 December to 9 January 2013. Categories include Young Entrepreneur of the Year, Online Business of the Year, Micro Business of the Year and a Business Innovation award. Successful entrepreneurs can win prizes of up to £10,000. For more information visit:- www.fsb.org.uk.

WYG historical expert to participate in hunt for 'lost' Spitfires
Photographs by Patrick Trollope.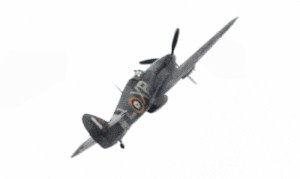 WYG's Martin Brown, is joining an historic project to locate and excavate a number of World War II Spitfires allegedly buried at the end of the war because they were surplus to requirements.

It's taken UK aircraft enthusiast, David Cundall, more than 14 years to survey potential sites and to secure permission from the government in Burma/Myanmar and backing from computer gaming company, Wargaming.net, before any excavation work could begin.

Acknowledged as an expert in his field which includes the history of World War II, Martin will be one of the team starting work in January. Based on its knowledge of Mingaladon Airfield 1942 to 1945, the team will identify the most promising sites, and ensure that any discoveries are correctly identified and that accurate records are maintained throughout the excavation.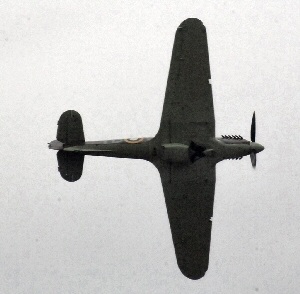 According to witnesses the aircraft, which originated from Castle Bromwich in the West Midlands, were transported to the Far East theatre in preparation for Operation Zipper, the recon quest of Malaysia. When the war against the Japanese in Burma/Myanmar came to an abrupt end, the planes were no longer needed and were struck off charge. David Cundall believes that many of them were buried in their original shipping containers.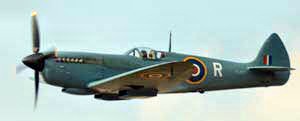 Martin Brown said:- "This is a remarkable project that will test a legend from the Second World War and potentially shed more light on the role of the Royal Air Force during the War. I am very excited about playing a part in such a unique opportunity."

It is acknowledged that the project may not find any Spitfires, but evidence of the conflict will almost certainly be uncovered. At the very least, it will put an end to many decades of speculation and rumour.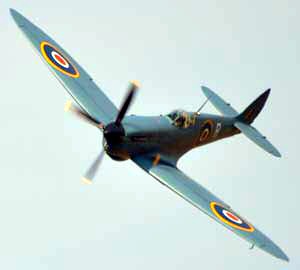 If the hardware has survived as well as Mr Cundall believes, the intention is to restore the aircraft to operating condition. As well as flying at air shows, there are also rumours of interest from British businesses keen to explore potential branding opportunities. If all goes well, after excavation and restoration, the British public could be seeing more spitfires in the air within as little as 2 or 3 years.
RYA Essential Navigation and Seamanship course
SOUTHPORT College is running a 10 week long course that requires you in the classroom for just 2 hours per week! It is an entry level, so there are no formal entry requirements, other than an interest in the subject and it lets you progress on to the RYA Day Skipper course. It is assessed by way of assignments and at the end of it, should you pass, you will receive an internationally recognised qualification:- "RYA Essential Navigation and Seamanship Certificate - Level 1" So all you require to do the course is an interest in the subject. It is suitable for anyone new to boating or any waterborne activity, including power boaters, sea anglers, divers, boat masters, experienced dinghy/keelboat sailors and inshore racers..

The course content covers:-
Nautical terms, rope work, anchor work, chart work, tides, meteorology, safety, collision regulations, visual aids to navigation, passage planning, pilotage.

By the end of the course you should be able to:-
Interpret charts and nautical publications; Identify health and safety issues relevant to the subject; Establish a vessel's position using visual observation and electronic navigation; Determine the height of tide and the direction-rate of tidal stream; Source and interpret the local weather forecast; Interpret and explain basic collision avoidance rules; Recognise buoyage and explain the theory of anchoring; Use all the above to plan passagess.

The course starts on Thursday, 24 January 2013, subject to numbers, running each week from 19:00 to 21:00 every Thursday
at Southport College on Mornington Road, Southport (PR9 0TT). The fee for the course is just £127.50, including the examination costs!
For more information we suggest you contact Paul Harrison, who is the course tutor, on:- 07704 143 747 or the College directly on:- 01704 392623. To book your place on this fantastic course click here now!