Southport Kidney Fund Needs You to go to its Valentines Ball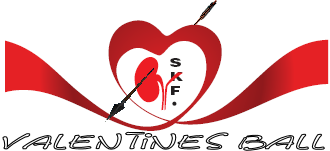 THE Southport Kidney Fund is holding a Valentines Ball on Friday, 1 February 2012, at the Prince of Wales Hotel, Lord Street, Southport. The purpose of the fund is to support patients no matter what age, who suffer from kidney disease and either live within the 01704 area code or on dialyse at Southport Dialysis Unit. Debbie Adams, who is the Deputy Chairperson of the Southport Kidney Fund told us:- "Although we have been established nearly 34 years, we still struggle to gain support. Out fund helps patients both financially and personally, depending on the stage and condition that they are suffering with. We also find that partners or families and friends often feel quite alone when someone is suffering with this condition so we also offer support to them. So every penny raised really does help our community. We would like the people of Merseyside to help us and show support for the fund. Those of us on the committee are all volunteers which means that none of us are paid for what we do and in fact, most of us are either patients or carers so we have a wide range of knowledge between us which enables us to see things from a unique perspective. It's not only the donations side that is lacking so much as the support at events. The idea of this ball is to reach out and let the local community and businesses find out more and to have fun in the process. We desperately need a volunteer database that we can turn to for our various fundraising events. People who are fit and healthy who can stand for long periods of time at some of our events marshalling or collecting. But it is also to raise funds to let us continue over 2013 to run. If anyone is interested in tickets for the Ball, helping as a volunteer or becoming a member of the fund, please contact us via our website. Our site also has links to other helpful sites and other useful information, if you need support." So if you are wanting to go, tickets are £25 and include a welcome drink, 3 course meal, half bottle of wine on each table and some great entertainment from Matt Coleman. Plus Jimmy Blanche will be rocking the venue with his disco. Also for more information you can see the events poster by clicking here and the Funds information leaflet by clicking here. To book tickets call:- 01704 224542.
THE REAL VALUE OF AVERAGE EARNINGS FOR ALL EMPLOYEES
ACCORDING to the GMB:- "If negotiated settlements in the public sector are not offered in coming pay round, then strike ballots are inevitable." They have also add that thay are doing this:- "as hard press families need pay rises to cope with bills going through the roof." But how true is it? The drop in the real value of average earnings, according to the new GMB study of official earnings, shows that all employees in employment, between April 2008 and November 2012, in the UK, has been 12.8%. In April 2008 the mean gross annual earnings for all employees in employment according to the Annual Survey of Hours and Earnings (ASHE) was £26,137. The ASHE figure for the mean gross annual earnings for all employees in employment for April 2012 was £26,664. This is an increase of £527 or just 2%. Between April 2008 and November 2012 inflation has been 14.8%. This means drop in real value of earnings between April 2008 and November 2012 has been 12.8% for the UK. The drop in the real value of average earnings between April 2008 and November 2012, for all employees in employment resident in London has been 17.4% - the largest drop of all 12 regions in the UK. Next is Yorkshire and The Humber with a drop of -13.3 %, followed by North West -13.1%, East Midlands -12.8%, East -12.6%, Wales -12.4% , Northern Ireland -12.1%, West Midlands -12.0%, South West -11.7%, South East -10.8%, Scotland -9.5% and North East -7.9%. The table below sets out the official data for mean gross annual earnings for UK, GB, England and all 12 regions in the UK for all employees in employment resident in the areas ranked by GMB by largest to smallest drop in the real value of earnings between April 2008 and November 2012 by region. The used in this part of the study cam from data that was published by Office for National Statistics. Paul Kenny GMB General Secretary said:- "These figures showing a drop of 12.8 % in the real value of earning explain why we are on our way to a triple dip recession. Consumer spending is the single biggest component of demand in the economy and with the real value of wages from employment falling there is no mystery as to why the economy is in a downward spiral. The replacing of full time permanent jobs with part time and temporary lower paid jobs is part of this. An example of this are GMB members employed by Prospect Housing a private care company in Surrey who were notified that they have a choice of accepting a pay cut of up 40% - £8,500 per year for one member for example- or being replaced by agency staff on lower pay. Another example is the last ditch talks today to avert industrial action over hours are being cut for GMB employed by Sedexo at Brighton Hospital to save money. GMB is seeking negotiated settlement in the forthcoming pay round in the public sector. If such settlements are not on offer GMB has already said that ballots for strike action will be inevitable. Such settlements are badly needed to boost the economy and stop the downward spiral. Pay rises are needed to help hard press families cope with bills going through the roof." So do our readers agree that strike are "inevitable" and should take place or not? Email your views to:- news24@southportreporter.com.

Fashion Show In aid of Make-A-Wish Foundation® UK & St George's Hall
Photographs in this report below are by Nicola Bald.

THE Style Night is your chance to meet the next generation of fashion designers and also local musicians, as they come together for one night only.
The Liverpool based events company 8TEN Events Ltd. will be hosting charity fashion event, called:- "The Style Night" is on 2 February 2013, in the World Famous St George's Hall.
The event is in aid of Make-A-Wish Foundation® UK and St George's Hall.
The event was set up to help new designers raise awareness for their brand by showcasing their latest collections to an audience of fashion forward individuals, press and buyers.
Doors will open at 7pm and the show will start at 8pm and run until 10pm; during this time guests including Desperate Scousewives star Elissa Corrigan will be treated to a drinks reception and fashion show including collections from womenswear designers; Paris.G, Isabel Wong, Helena Hussain, Sophia Grace and Booty Junk, menswear designers; Dirty Fresh Laundry, and Lee Miller and jewellery designer Dollface London.

There will be entertainment from artists including:- Kemm, Tanisha Rose and local artists Ben ft. Klaire Louise and Lanca Gomez who headlined at the Liverpool O2 Academy and has supported acts including N-Dubz, Chipmunk and Tinchy Stryder.
Ticket prices start at:- £15 for standard entrance and include a goody bag, show-guide and drink on arrival.
All profits made will be split between Make-A-Wish Foundation® UK and St George's Hall.
For further information and for tickets visit:- thestylenight.com Tickets will also be available to buy from St George's Hall.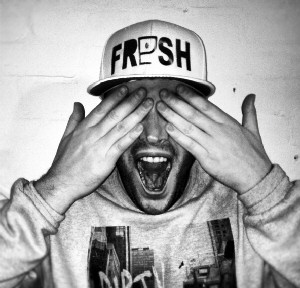 The photographs in this report are of work by the following designers:- women's wear designers Isabel Wong, Sophia Grace and men's wear designer Dirty Fresh Laundry. All 3 will have their work on show at this event.
Cruise And Maritime are happy to be back in Liverpool!
THE latest ship to join the Cruise and Maritime Voyages (CMV) fleet is Discovery and she will be sailing from Liverpool, on a British Isles cruise, to the Fjords, and a 'Celtic Explorer' cruise with the famous Syd Lawrence Orchestra providing some of the entertainment on board. To find out more we suggest you log on to the lines website as you can make savings up to 25% when booked between now and 18 March 2013.

The CMV fleet in association with All Leisure Holidays, who have successfully operated this ship for many years said that Discovery replaces the CMV vessel Ocean Countess, which created history in 2012 as the first vessel in many years to use Liverpool's new Cruise Terminal as a 'turnaround' port. Mike Hall, Head of Marketing at CMV said:- "Liverpool have made us really welcome and the new port facilities are exactly what we enjoy. A Fast and reliable check in and disembarkation facilities plus good local transport connections are key factors in our popularity as the UK's leading Ex UK cruise specialist. We have three cruises from Liverpool in 2013 and eight separate departures scheduled for 2014 which we look forward to."

Discovery Cruises from Liverpool in 2013 along with details of 2014 departures can be found online as well.