Sainsburys Red Nose Day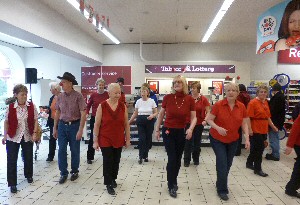 ON Red Nose Day Birkdale Labour Club's line dancers joined Southport's Sainsburys to raise money on Friday, 15 March 2012, for comic relief. The Sainsburys saff put on fancy dress and ran a tombola, with support of the dancers, who also preformed routines inside the store.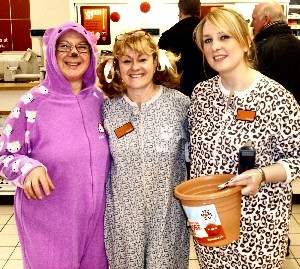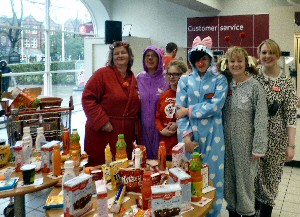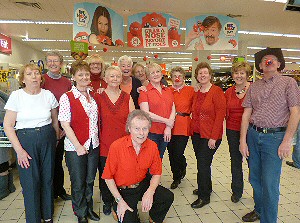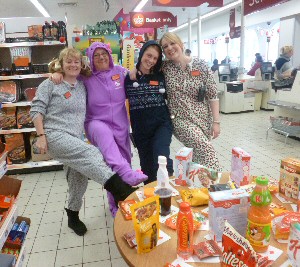 'Identity Thief' is no laughing matter in the real world!
THE latest comedy out this week, Identity Thief, starring Jason Bateman puts a light hearted twist on identity theft but free for life credit report service Noddle warns ID theft is no laughing matter.

Provided by Callcredit Information Group, Noddle, the only free for life credit report service in the UK, wants consumers to be aware of the effects having your ID stolen can cause, and the importance of not only protecting your identity to help prevent ID theft but also checking your credit report regularly to help identify any fraudulent activity early.

The new film Identity Thief, which is out on 22 March 2013, is about a man who gets his identity stolen by a woman, and he tracks her down in an attempt to get her to confess her crime, a piece of light hearted comedy with a clear message reminding us how serious ID theft can be. It's believed that identity theft affects 1.8 million people every year and latest stats from CIFAS* revealed that 50 per cent of all frauds identified during 2012 relate to the impersonation of an innocent victim or the use of completely false identities.

Tom Ilube, founder of Noddle, said:- "ID theft can devastate lives and it's important to remember to help protect yourself from thieves stealing your identity. Treat your personal details as you would a valuable item and shred any documents that contain your personal information, even name and address labels, before you throw them away. You'd be surprised what little information a fraudster needs to steal your identity."

In most cases consumers don't find out they've been a victim of a stolen identity until they're turned down for a loan or credit card. A copy of their credit report explaining the rejection may unveil weeks or months of fraud.

Tom recently undertook a task for the BBC where he was given 2 pieces of information relating to a consumer and an hour to find out as much as he could about the individual. He said:- "it was surprising how much information an individual allows to be in the public domain without thinking how it might be used. By just having a person's name and town in which they live I was able to find out their mother's maiden name, their date of birth and who their favourite singer was, all of which could potentially be used by a fraudster."

Below are a few tips on how to avoid being a victim and keeping your identity safe:-

1. Limit the information you provide on social ne2rking sites and activate tough privacy settings

2. Protect your internet enabled device with the latest firewall and make sure it's protected by anti-virus and anti-spyware programmes

3. Never share your passwords and try not to use family names, the best passwords include capital letters, numbers and non alphanumeric characters e.g. #. %.

4. Make sure the websites you use are secure; look out for the https:// at the start of the web address and the closed padlock icon in your browser

5. Beware of 'phishing' emails taking you to fake websites set up to steal your identity

6. Regularly check your bank, credit card and other financial statements for items you don't recognise and check your credit report for free online:- noddle.co.uk

7. Investigate any credit refusal – it could be an indication that your credit score has been damaged by fraud

Tom continued:- "We know that sometimes customers forget, or don't have time, to check their credit report regularly for suspicious activity so to help them protect their personal details such as email address, credit cards and bank account details, Noddle has developed Noddle Web Watch."

Noddle Web Watch scours the internet 24/7 monitoring web pages, chat rooms, bulletin boards and file sharing sites for any indication that an individuals personal details are being traded of sold fraudulently, and alerts the customer if they are. This new product can help Noddle's customers protect their identity and ensure they don't become a victim of identity theft.

* CIFAS 2012 Fraud Trends.

* BBC Breakfast - Webwise - Video 1 - Video 2