Southport Fashion Show 2013 Latest!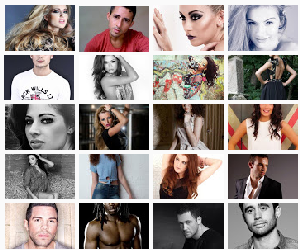 SOUTHPORT'S GModels are about to put on their biggest Fashion Show yet on Sunday, 24 March 2013. The event will feature many of the towns local businesses including Official Sponsors Halliwell Jones. The event was called at 1st Southport
Clothes Show , but has been renamed Southport Fashion Show.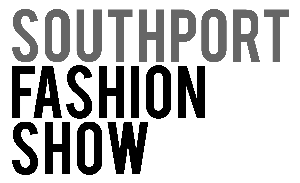 "We are proud to announce that a percentage of all ticket sales will be donated to The Steven Gerrard Foundation (SGF Childrens Charities). Pur event will be helping you shop till you drop, the show will host a range of different exhibitors from boutiques to children's clothing, hair, beauty and accessories. Also throughout the day the public will be able to shop/drink/eat/receive treatments/free hair styles/relax and enjoy the shows, but most importantly enjoy themselves and see how much Southport has to offer! There will also be live entertainment on the Milan style catwalk which will feature the release of the fashion world's spring and summer collections throughout the day from different stores and exclusive designers." said Lisa from GModels.

The day's activities we have been told will be hosted by Baz Todd (Juice FM) along with Danny Bee (Rock FM), plus though out the day the event will have some special celebrity guest appearances! Tickets are priced at:- £8.50 (Children under 12 Free). These are available online by visiting:- southportfashionshow.com or they can be purchased on the day as well.
National Insurance cut will 'boost small businesses'
ON 20 March 2013, the CLA said that the Chancellor has given a major boost to small businesses in the North by cutting employers' National Insurance in his Budget. CLA Regional Director Dorothy Fairburn said George Osborne's decision to give every UK company an allowance of £2,000 against its Employer's National Insurance (NI) bill from April 2014 will particularly help smaller firms. Miss Fairburn said:- "Many of our members are running small or medium-sized firms in the countryside and this measure; described by Mr Osborne as the Budget's largest tax cut; could prove a big boost to the rural economy. Clearly, it will help smaller companies much more than big corporations." The CLA Regional Director welcomed the Chancellor's cancellation of the fuel duty rise scheduled for September. She said:- "People in the countryside are more reliant on their vehicles than City dwellers, so the fuel duty rise would have been a bitter blow for rural communities. It is great it has been scrapped." The CLA welcomed the Chancellor's Help to Buy package which is set to boost much-needed housing supply. She said:- "This will help alleviate the housing shortage and allowed stalled projects to move forward. On planning, Miss Fairburn said it was good the Chancellor had signalled that the Government will launch a consultation on change of use of 'certain agricultural buildings' to homes. This potentially is great news for rural communities, providing much-needed homes for people wanting to live and work in the countryside as well as turning disused farm buildings into something useful."
Budget boost for North West
CHRIS Davies, the Lib Dem MEP who represents Southport, Liverpool, and the rest of North West England, has welcomed the budget for the help it provides to his constituents. Davies said:- "2.6 million of my constituents will get a £700 tax cut compared to 2010 when Labour were in power – and it is the lowest paid that are getting the benefit with 286,000 people taken out of tax altogether. 279,231 families in the region could benefit from tax free childcare and 95,000 businesses will benefit from the changes to National Insurance, creating and preserving jobs. A typical motorist will save £7 per tank of petrol compared to Labour's plans and I am working in the EU to try and increase that number by making sure new cars use less fuel to travel the same distance – delivering savings for working people as well as benefits to our environment. There is even good news for Southport pubs with 6,714 pubs across the region set to benefit from the cut in beer duty. Even the serial complainers of UKIP should be happy with that, after all their MEP did promise to hold surgeries in pubs. Personally I shall be enjoying my cheaper pints outside work hours. The Liberal Democrats are trying to build a stronger economy and a fairer society and this budget proves our influence in government."

Nails By Dorothy Mae's Wax-a-Thon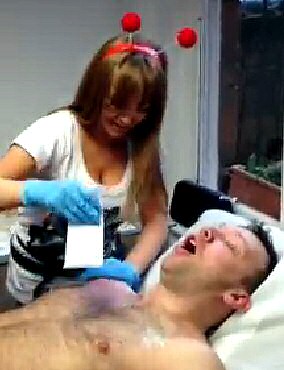 FOR a change our, Editor Patrick Trollope, did not take part, but that did not stop many lads going to Southport's nail salon 'Nails By Dorothy Mae' on 15 March 2013. Shrieks could be heard echoing around Anchor Street and Post Office Ave. as the poor victims had their hairs ripped off them, at a Wax-a-Thon as the 'volunteers':- Chris Wilson (The Office Bar & Restaurant); Andy Canuce (kinetics Personal Fitness); Lee Adamson (The Office Bar & Restaurant); Keith Walsh (Reuters On Hoghton); Tony Owen (Owen's Salon); Mark Marc Edwards (Kudos Salon) and Baz Todd (Juice FM). But some of the lads did not react as loudly as others, as well known local hair stylist Tony Owen said:- "It's all in the mind set." Dorothy later said:- "It has been a fantastic day. So far we have raised massive £1110.75, with money still coming in... I want to take a moment to say a massive thank you to the men involved and everyone that's donated. We hope all of you also enjoyed the home baked cake! All the money will go towards changing lives for the better here in the UK and Africa." You can see some of the lads being waxed and also lots of photos on the salon's Facebook Page.