Merseyside residents take part in Miss Cheshire!
Report and photographs by Patrick Trollope

THE regional heats for Miss England competition are nearly at the end for 2013. Sadly, the Miss Southport title had been dropped just for this year, but they will re -instated later in the year for the 2014 title. As a result some of the models, primarily those from South Merseyside, hoping to be in the Miss Southport 2013 title were entered into other heats, with one being the Miss Cheshire finals. Our Editor headed to the Miss Cheshire finals to find out more and see what contestants will be expecting to do should they enter the Miss Southport 2014 title heat later this year. One of our reporters attended firstly, to show support for entrants from Merseyside and neighbouring areas: We will explain, later in the report, why it is not just those living in the town or area, who can enter. We will bring you more on the 2014 Miss Southport title in another issue, so don't worry if you do want to enter, you have plenty of time to do so. But why would you want to enter and receive a "Miss" title? What is it all about? Firstly, the background of the contest; Miss England is the oldest event of its type, first held in 1928 and the title is now owned by the Miss World organisation. The Miss England part of this international competition is currently organised each year by Angie Beasley. The events are often seen as sexist and out dated as just another beauty pageant or modelling competition, but in fact there is much more to it. Although Miss England competition contains a form of annual beauty pageant, and a modelling competition; targeted at young females aged between 17 to 24 years of age, living in England, there are many other aspects to this event. All those who enter any of the heats must hold a British passport and "be of good character and possessed of charm, poise and personality, with a beauty of face and figure. She must also never have given birth to a child, and/or married, even if the ceremony is not recognised in the UK." Unlike many of the other modelling competitions contestants must never have "posed nude or topless." The list of rules goes on, but the key part is that they must be "a person whose background is not likely to bring into disrepute The Miss England Contest or Title or the Licensee or the Promoter or any person associated with them." Every event run under the competition has to follow the Miss World motto which is "Beauty with a Purpose"; but what is the "purpose"? The purpose is to become an ambassador for England supporting charities and good causes. This year, the event again raised funds for the Variety, a highly respected UK based the Children's Charity, which helps young people throughout the UK by increasing positive experiences: if you want to find out more about them go to:- variety.org.uk.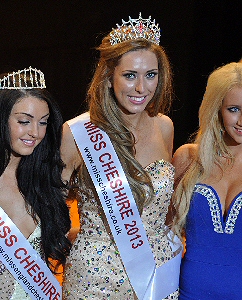 The Miss England final is fed by regional heats, organised and run by companies or individuals, under licence from the Miss England Director, Angie Beasley. The Miss Cheshire final is a direct entry heat into the Miss England competition; unlike some of the heats that are held, and run by Miss England Regional Organiser and Presenter Mark Jones who organises many of the heats from Birmingham to South Lakes. Currently, he is the organiser of the heats in Blackburn, Bolton, Burnley, Bury, Cheshire, Cumbria, Fylde Coast, Blackpool, Morecambe and Lancaster, Preston, South Lakes, Southport and Wigan. He also runs the 2013 Miss North West competition, which has some of the Southport area residents entered for it.

The Miss Cheshire round, this year, also covered the Wirral, so some of the contestants came from Merseyside. The final was held on Sunday, 28 April 2013, at the Palmyra Square in Warrington. The final 10 contestants who where selected to take part in the final judged show, of the 2013 search were:- Aimee Jo Naylor; Atlanta Westwood; Charlotte Hodson; Jade Pearson; Kirsty Glover; Megan Howell; Rebecca Clark; Rebecca Langtry; Rebecca White and Taylor Yates. After the initial stages, following a full interview day, contestants then had to take part in a final judged show. The show had them show off eveningwear, sportswear and party-ware. Plus, they had had to make their own costumes from recycled material. Performing on stage to an audience comprising family and friends, and also in front of other local Miss title-holders, and a panel of judges, they had to do pre-rehearsed routines, and also to deliver a quick presentation. We have some video footage in this report of the proceedings along with some photos. Unlike most people's conceptions, not a swim suit was to be seen! All the girls who took part did a stunning job and I was extremely impressed with the efforts they made to raise money. Well done to all who took part and especially to Charlotte Hodson Who was crowned Miss Cheshire 2013. This year, to get to the top 10 was an amazing achievement in itself, as the competition had one of its highest number of entrants ever. Good luck to Charlotte in the Miss England finals, which will be held for the first time in Torquay, over 15 June to 16 June 2013. We also look forward to seeing you actively promoting the area and raising the profile of many worthy causes throughout your year.

So, do you fancy a 2014 title? If you think you can take part and you fit the criteria, why not enter for the 2014 heats? But as Mark stresses:- "You must be well presented, confident and able to communicate. These are just some of the qualities that the judges will be looking for should you enter. The aim of these events is to raise as much money as possible for Charity through contestant fundraising and activities. You must also continue to promote the area which your title is for. So, if you enter, you should have a good plan to continue to do this throughout year, should you win, not just for the build up." To find out more go to:- missengland.info to find out about your local heats.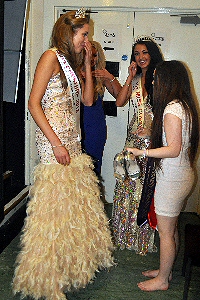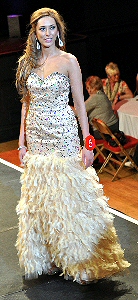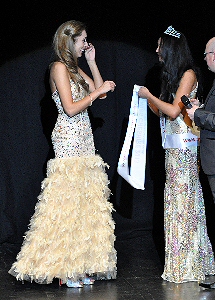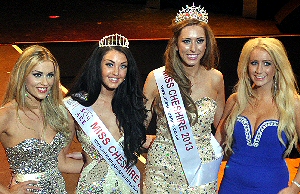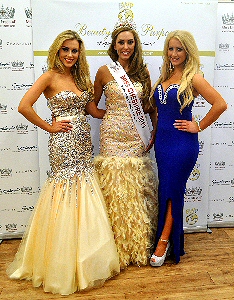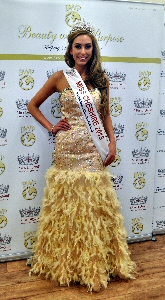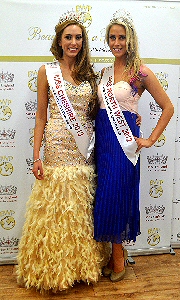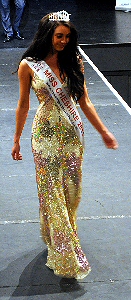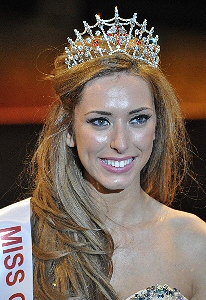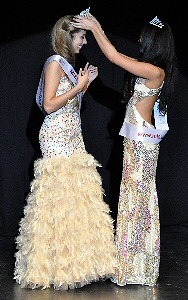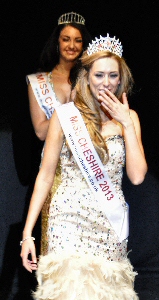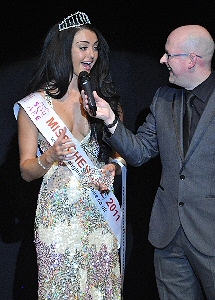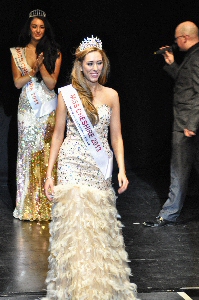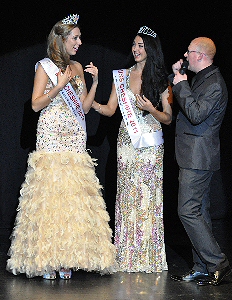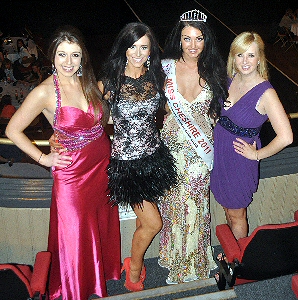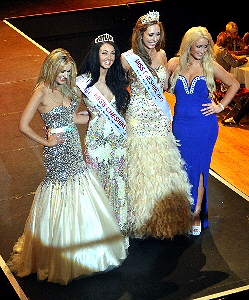 PAGE 1 OF 10