Police release images and issue warning after man dices with death crossing train tracks - Eastham Rake / Ellesmere Port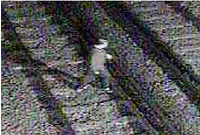 BRITISH Transport Police (BTP) Officers have released an image of a man dicing with death as he crossed live rail lines at Eastham Rake station on Sunday, 26 May 2013. BTP Officers have condemned the man's actions as reckless and are concerned people do not fully understand the dangers of trespassing on the railway. PC Mark Hagan said:- "At 11.50pm, a man at the station was standing on the Liverpool-bound platform. He then crossed the tracks, which are live, over to the opposite platform and boarded a service towards Ellesmere Port."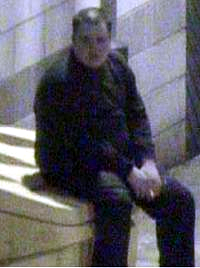 Officers have released the image in a bid to identify the man and also to warn of the dangers of such acts, especially as the track contains a live electric 3rd rail. PC Hagan continued:- "Though people may think they are perfectly safe and can avoid oncoming trains, they often fail to realise the true situation and the danger they are in. The man's actions were utterly reckless. I simply cannot overstate just how dangerous trespassing on the railway is. Had the man come into contact with the 3rd rail, he could easily have been killed or seriously injured. Trains can approach quietly and, if you are trespassing, often when you do hear an approaching train it can be too late to move out of the way. If you recognise the man pictured, or know his whereabouts, then please get in touch."

Anyone with information is asked to contact British Transport Police on Freefone:- 0800 40 50 40 or text:- 61016 quoting reference:- "B6/NWA of 19/06/2013". Alternatively, information can be passed to the independent charity, Crimestoppers, on:- 0800 555 111.
Liverpool Urban Hair Show 2013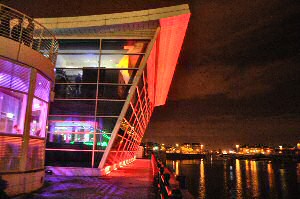 THE many styles, colour and texture of hair will be on full display at the unique and very 1st of the Liverpool Urban Hair Show event organised by Claire Namukolo Seddon an up and coming events manager from the Liverpool Community College, to raise funds for the Liverpool One Foundation Charity.

This American style catwalk hair show will provide a platform for local hair stylists from the Wirral Metropolitan College to compete for the coveted title of LUHS Stylist of the year 2013.

The show will be held at the Leo Casino, Queens Dock, Liverpool (L3 4BF), on the 4 July 2013, from 7pm to 11pm and will attract local hair professionals and fashion designers to learn more about the latest trends in hair care, styling and fashion. Majestic Model Management, Leo Casino and Cliché` Model Management are the main sponsors.

"This is a new concept based on an American model and I am proud to be the 1st to have the opportunity to showcase this event in Liverpool for a great cause." said Claire Namukolo Seddon.

Performances on the night by local talents from Society Girls, Tres, Beauty and Little & Often, designs by Jasmin T-Sh!t Clarke,18 forever and Sine Mission Kevin Hilton.

Tickets are £10 and 100% of all tickets sales will go to charity.
Tickets are on sale online.
For more information please call Namukolo on:- 078 0333 6423.

INTERNATIONAL ASSOCIATION OF AUTO THEFT INVESTIGATORS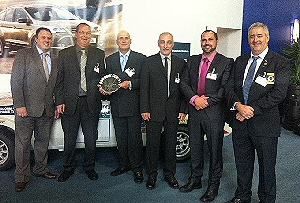 THE Merseyside Police Vehicle Crime Group (VCG) has won the National Alan Taylor Award for their 'use of technology to combat vehicle crime'.

The team, led by Sergeant Martin Mayne received the award at the International Association of Auto Theft Investigators (IAATI) annual conference, in Loughborough on 13 June 2013.

The award acknowledges 'teams who have achieved the successful recovery of a vehicle or vehicles by means of modern technology or up-to-date techniques' and was presented by the UK and International president of IAATI - Simon Hurr and John O'Brien.

The award was presented to the team for 'Operation Denham', a joint Operation with Kirkby CID, which identified offenders attributable for over 35 stolen vehicles, mainly from car key burglaries across the region. Sergeant Martin Mayne along with Constables Steve Davies, Gareth Evans, Graeme Watson and Geoff McKeown received the award against stiff competition from other police forces and insurance companies around the UK.

Merseyside Police Sergeant Martin Mayne explained:- "Vehicle crime is a very profitable business for organised criminal groups. Most of the vehicles we identified have come from burglaries across the region which must be heartbreaking for the victims. It is important that Merseysides' VCG is up to date with the latest information to reduce and prevent this type of criminality."

The group is also being considered for the European IAATI award and have since given a presentation on how they achieve their success in tackling vehicle crime.
Mindless Vandalism on Bath Street, Southport damages towns image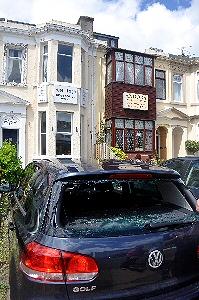 MERSEYSIDE Police are investigating after a brick was put through the window of a black, Volkswagen Golf, outside the Homeleigh guest house on Bath Street, Southport. The incident took place over the night of 14 June or the early morning of the 15 June 2013. Police are checking CCTV and are asking for witnesses. If you have any information about this vandalism of a holiday makers car, please call the Crimestopper hotline on:- 0800 555 111.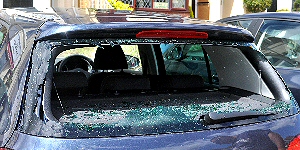 The owner of the vehicle said:- "I could not believe that this has happened. We went to bed after enjoying a fantastic day in Southport and came out to a smashed window on our car. This is going to cost us a lot to replace, as no one has the window in stock. We are also going to have problems driving it back. This has spoiled our visit to the Town and left us with a bad impression of the area." The owner of the B&B also added:- "This is shocking! We have never had any problems like this. I just can not see what the point of it was… It is just mindless and it has damaged out towns image badly. I feel so sorry for our guests!"