Woodvale Rally is this weekend, are you going?
Photograph by Patrick Trollope.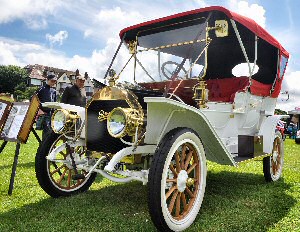 DO NOT FORGET that it is the Woodvale Rally's Woodvale Transport Festival this weekend (22 June to 23 June 2013) on its new home, Victoria Park, Southport. This years event will have so much to see and do thank last years, with the return of the Wall of Death and other attractions like Sky Fall, Truck, Bus, Car, Motorcycles, Trains and Boat Displays, Model RC Racing Cars, Morris Dancing, Flying Displays and model planes on show from LADMAS, Coast 1079 Radio, Shopping Marquee, Lots Of Trade Stands, "SPITFIRE" Display Team (static), Stationary Engines, Military Vehicles, Miniature Steam Rides, Inflatable's, Entertainment, Bands, Bars, Food and so much more. You can also discover lots more information by visiting the shows Facebook Page and also the official Woodvale Rally website.
Series of events to celebrate Armed Forces Day 2013
LIVERPOOL will host a series of events leading up to a service of celebration to mark Armed Forces Day on Saturday, 29 June 2013.

From Monday, 24 June 2013, the Armed Forces Flag will fly on the roof of the Town Hall to show thanks and appreciation to all those who make up our armed services around the world.

After raising the flag, Lord Mayor, Councillor Gary Millar will launch the city's first Armed Forces Day Book of Support and Remembrance. This will remain in the Town Hall foyer for members of the public to record their support, thoughts and remembrance for the armed forces, past and present.

Liverpool's Lord Mayor, Councillor Gary Millar said:- "I am delighted and honoured to be leading the city in celebrating the brave and heroic work of our armed forces across the world. This book is not only somewhere people can remember veterans no longer with us but also to leave messages of support for our current serving officers caught up in conflict. I would encourage as many people as possible to come along to the Town Hall this week and take the opportunity to write their own personal thoughts and encouragements in the book."

Following on from this, Veterans, present serving Military, Merchant Navy and Cadets will join the Lord Mayor and other civic guests at the Town Hall at a special civic reception on Tuesday, 25 June 2013, to officially launch Armed Forces Day in the city.

All these events will be leading up to a service of Celebration at Liverpool's Anglican Cathedral on Saturday, 29 June 2013. The service, which begins at 11am, will be led by the Lord Mayor.

Liverpool's Lord Mayor, Councillor Gary Millar said:- "Liverpool has always had extremely strong links with all military organisations and the Merchant Navy and I hope we will continue to recognise their dedication for many years to come. As in previous years, Armed Forces day is time for the city to honour all military personnel, past and present for their commitment and bravery in helping to make the world a safer place to live. I would encourage as many people as possible to come out in force to show their support and thanks by attending the service and march."

As in previous years the services will be followed by the march by Veterans, present service Military and Cadets from Liverpool Cathedral along Hope Street.
B.O.A. 70th Anniversary DVD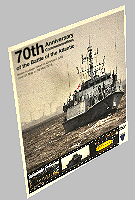 THE video footage we have taken at the 70th BOA events this year in Liverpool has now been fully edited is available to buy, on a DVD, from our Online Shop, on Mersey Reporter very soon. For each DVD sold, £3.00 will go to the Liverpool's Lord Mayor's Charity Appeal. (Registered Charity No. 229539) At this stage we can only do UK postage options, but if you are outside the UK, you can still order copies, but only by emailing us to:- news24@merseyreporter.com with your FULL address and we will get back to you with a postage cost and a payment link, should you wish to continue.

KEEP up-2-d

ate




with our free daily news emails.



Are you subscribed? Si

g

n

u

p

today

to

our daily email news service via... Formb

y

-

Re

p

orter

.com



If you subscribed you can keep in up-to-date with what's going on in and around Merseyside. It is free and we do not send out massive amounts of emails. Also your email is kept under the UK's Data Protection Act, so you can be sure that you will not have problems.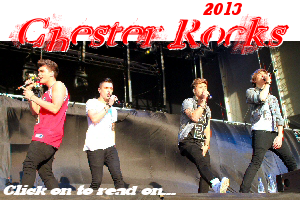 Click on to read on!

Click on to read on!