John, Paul, George and Rio!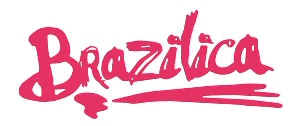 A host of top Brazilian bands and artists will hit Liverpool on Saturday 20 July when Brazilica Carnival Day takes over the City centre, rounding off a week-long programme of festival events! As well as a 500-strong evening parade which will fill the City's streets with colour, sparkle and music, Williamson Square will for the third year running host a music stage throughout the day and evening, hosted by DJs from 107.6 Juice FM. Revellers will be able to eat, drink and be merry as they experience a great programme of music and samba dancing, with an outdoor 'cocktail shack' and stalls offering the best in Brazilian food.

Rio-based Beatle Band Sargento Pimenta visit Brazilica for the first time this year and will headline the Juice FM Williamson Square stage. Commanding an audience of up to 100,000 people in Brazil, Sargento Pimenta samba band have helped maintain the global legacy of our City's greatest musical export The Beatles - in fact, Brazil boasts one of the World's most avid Beatles fanbases. Sargento Pimenta perform Beatles classics in a fun samba style and are set to have Brazilica crowds singing and dancing along in no time!

Innovative samba and jazz fusion quartet Tribo Da Pesada will make a welcome return to the Brazilica main stage. Featuring renowned singer Fabio Allman, frontman for Rio superstars Monobloco, a showman used to performing all over Brazil to 100,000 people a time, Tribo Da Pasada wowed crowds at Brazilica 2012. Their 2013 appearance will be even more exciting as the band's current incarnation boasts even more members! Now featuring 7 musicians, the band incorporates horns and percussion in an exciting fusion of their usual samba sound and sakara (popular Nigerian music).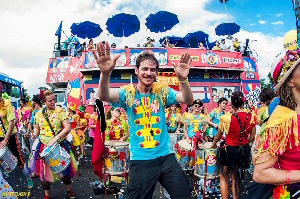 UK-based Brazilian funk and samba band The Fontanas will this year grace the Williamson Square stage, after playing a great set at last year's Festinho presents Brazilica Nation charity club night at Nation. Joining them will be Solo Sagrado. Walter Jesus de Magalhães Junior, the band's lead singer, came to Liverpool from Brazil, became friends with Liverpool Carnival Company's Roger and Maeve and wrote the Liverpool Samba School's Enredo in 2008. Roger and his band have since relocated to Barcelona but they are excited to return to Liverpool and perform again at Brazilica.

Liverpool Samba School, Viva Brasil Dance Shows and DJs Gary Garamendi, Silvao & Fabio will also be on hand to ensure Liverpool keeps dancing to the samba beat all day long. Samba schools from around the UK who are visiting the festival and participating in the parade will also appear on stage throughout this scorching spectacle of samba.

Debbie Boyd of Brazilica co-organisers Orb Events said:- "The reaction of Brazilian people to Liverpool's own Brazilian carnival event is amazing - when we mention the City we can hardly believe the great response and the way our musical history has had such a massive impact on a country so far away! Brazilian artists have been so honoured to be asked to join the festival which has now become the biggest in the UK. In addition to Sargento Pimente there is also a wealth of other brilliant musicians and performers that have come to the festival from all over the World."

Get yourself down to Williamson Square on Saturday, 20 July 2013, for a real carnival bloc party in the heart of Liverpool!

Southport Access For Everyone
THE next meeting of Southport Access For Everyone forum will be held at the Victoria Methodist Church, Sussex Road, Southport, PR8 6DG. On Monday, 24 June 2013, at 7 pm. This is a free public meeting. The premises are fully accessible for wheelchair users with adequate car parking facilities, and light refreshments will be served will be served before the meeting commences. Anyone with an interest in disability issues is welcome. For further enquiries go to SAFE's website or call them on:- 07866531036.
A 3RD OF OVER-45S UNDERESTIMATE COST OF RESIDENTIAL CARE HOME BY OVER £7,000
37% of over 45s underestimate the annual cost of a residential care home by over £7,000 reveals the latest findings from the Partnership Care Index. The Care Annuity Provider has tracked actual vs. perceived cost of a residential care home to ascertain whether people realise how much they will have to pay.

With a significant media focus on this issue, people are increasingly aware of the costs and the typical over 45 underestimates the cost of a care home by just £400. However, 38% believe the State will meet these costs for them which suggests that under the current system as well as the system proposed under the Care Bill, many may be facing with a nasty financial shock.

Those in the South East (-£1,955) and East Midlands (-£1,898) are the least aware of the actual cost of care while those in the West Midlands (+£3,199) and North West (+£2,571) over estimate how will need to be paid. However, these are average figures and the costs can be much higher or even double, especially certain regions such as the South East.

Chris Horlick, managing director of care, Partnership, said:- "While it is good news to see that the typical person over 45 only under-estimates the average cost of residential care by £400 per year, if you dig into the figures a much more concerning picture becomes apparent. Despite the publiCity over the last few years, 38% of people continue to believe that the state will pay for their care and 37% under-estimate the cost of residential care by over £7,000 per year. This suggests that for a large cohort of people when they either need to arrange their own care; or sort out care for a family member; they will be faced with paying substantially more than anticipated."
Industry backs Commission calls for SME banking competition to improve
RESPONDING to the Parliamentary Commission on Banking Standards, David Ost, North West Region Director of EEF, said:- "While much of today's commentary will focus on improving bankers' behaviour, one of the most important aspects from industry's perspective is the Commission's criticism of the lamentable progress on improving banking competition. Increasing competition is business critical if we are to improve SME access to finance in the long term. We have long called for a plan of action on this front, in addition to the schemes already in place, and this is overdue. There are no reasons for further delay. The Commission is clear on where the work needs to start. This cannot remain a second-order issue. We urge the Government to make an unambiguous response, otherwise this risks being yet another signal about the lack of dynamism on the high street." EEF supports the Commission's recommendations to:- Immediately launch a study of the technical feasibility, costs and benefits of a possible common utility platform, full account number portability, and reducing downwards the number of days completion for the incoming redirection service; and Immediately set the Competition and Markets Authority to commencing a market study of the retail and SME banking sector. EEF has also recommended the government:- Clearly state time-bound metrics in terms of additional switching, additional competition, and ultimately better SME access to finance as a means of gauging progress on any one of initiatives currently being brought forward to increase competition (e.g. the redirection service); Consider additional ways to increase customer switching in SME banking, as part of the reviews recommended above, including a time-limited, capped incentive that matches any savings SMEs can achieve by switching banks; Focus the new Business Bank more squarely on increasing competition in SME banking as the main long-term priority for improving SME access to finance.