Silverbergs Opticians Ice sculpture for Charity
Photographs by Patrick Trollope.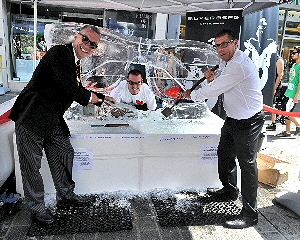 LIVERPOOL'S Silverbergs, located on Whitechapel, in the City Centre, was putting on quite a show outside the shop situated next to the Met Shopping Centre on 13 July 2013. One shopper was to become very lucky! The shop boasts to have the "largest collection of Designer glasses and Sunglasses in the North West of England." so it was no surprise that the ice sculpture formed outside the store was in the sharp of a pair of Maui Jim sunglasses! They also had a few competitions, and on one of the hottest days of the year so far, many shoppers took a guess at how fast the huge block of ice would melt, revealing a pair of Maui Jim Sunglasses that had been frozen in to the sculpture. Times were taken from 10am to 6pm. The idea was to guess the time they would fall out and every ticket sold was to raise money for the Liverpool Lord Mayor's Charity.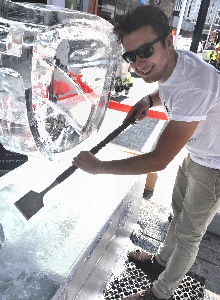 Did you know that the business is family run and totally an independent from any national or international group of shops? Also they have been trading in Liverpool for over 50 years?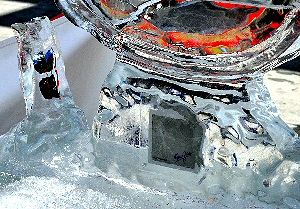 If you have a charity event and would like to see if we can attended, please let us know by emailing our events team via:- news24@merseyreporter.com.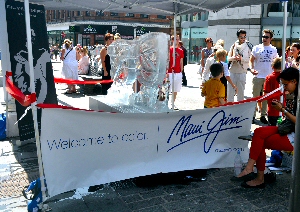 B.O.A. 70th Anniversary DVD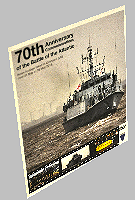 THE video footage we have taken at the 70th BOA events this year in Liverpool has now been fully edited is available to buy, on a DVD, from our Online Shop, on Mersey Reporter very soon. For each DVD sold, £3.00 will go to the Liverpool's Lord Mayor's Charity Appeal. (Registered Charity No. 229539) At this stage we can only do UK postage options, but if you are outside the UK, you can still order copies, but only by emailing us to:- news24@merseyreporter.com with your FULL address and we will get back to you with a postage cost and a payment link, should you wish to continue.
...HAPPY BIRTHDAY...

Happy birthday to the Bookworm... Tony Higginson from all your staff...
Nigel Waring ~ Happy Birthday from all your fans on Southport Chat!
If you have someone you want to say happy birthday to, for free, then use the email address below to send us the names you want us say happy birthday to, and/or a photograph. Email us today!
S
outhport

Vue

Film Showing

Time

s
| | | |
| --- | --- | --- |
| | Click on to read on! | Click on to read on! |

KEEP up-2-d

ate




with our free daily news emails.



Are you subscribed? Si

g

n

u

p

today

to

our daily email news service via... Formb

y

-

Re

p

orter

.com



If you subscribed you can keep in up-to-date with what's going on in and around Merseyside. It is free and we do not send out massive amounts of emails. Also your email is kept under the UK's Data Protection Act, so you can be sure that you will not have problems.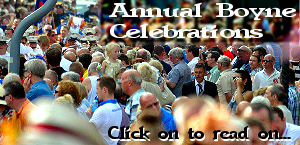 --- MORE NEWS REPORTS BELOW ---

British Triathlon Championships Liverpool 2013
Liverpool Pride interfaith celebration to be biggest yet
MURDER AT ST GEORGE'S HALL!
'Get your Kicks at the UK's 1st Mixed Martial Arts Expo at Event City this Weekend!'
Unemployed youngsters want to work, but survey shows a 3rd fear they will never will
MUCH-LOVED MUM DENISE IS INSPIRATION FOR LAUREN'S FIRST RACE FOR LIFE
£200k for youth projects in Liverpool
MAN WANTED IN CONNECTION WITH CANNABIS FARMS IN BOOTLE AND KIRKBY
NEW C4 FASHION SHOW NEEDS YOU!
1 in 6 hospitals offers private services to boost income, finds BMJ investigation
MAWDESLEY'S METHUSALA FESTIVAL ADDS MARDI GRAS TO THE MIX & UNVEILS MAIN STAGE HEADLINE ACTS
MANAGERS CELEBRATE FIRST YEAR AT LOCAL PUB
Police release CCTV image after teenage girl touched inappropriately; Freshfield / Formby
HUNDREDS OF DOGS MICRO-CHIPPED AS OPERATION MONARO CONTINUES
OFFICERS TALK TO MERSEYSIDE SCHOOL CHILDREN ABOUT DANGERS OF SCRAMBLER BIKES
AN 11% RISE WOULD BE A KICK IN THE TEETH FOR THE MILLIONS OF WORKERS
Young people have designs on litter
Turn2us responds to benefit cap roll out
British Triathlon Championships Liverpool 2013
Taskforce partners target tax evasion in Blackpool
SEARCH IS ON TO FIND UK's MOST INSPIRING GRANDPARENTS
Daimler hit where it hurts
Are you going to the Formby Food Festival 2013?
Met Office issues health weather warning
Letters to the Editor:- "Southport Open Top Bus Tours"
Favourite Days Out in Cheshire is celebrating its 25th Anniversary with a fantastic tickets giveaway
Report shows over half of parents and carers do not feel confident to protect their children from sexual abuse
REPORT CONFIRMS THAT CONSUMERS ARE PAYING TOO MUCH FOR WATER AND THAT REGULATOR IS ALLOWING PRIVATE EQUITY PROFITEERING
Students showcase their spectacular talents
Jake Morrison vows that if elected as MP he will take a pay CUT not rise.
Postponed event notice:- "In Conversation With Simon Rimmer"
Investing in Liverpool!
Unique collection of Beatles' photographic prints set to come under the hammer
MRSA cases fall to zero at hospital trust
MURDER INVESTIGATION LAUNCHED - PRESCOT
IT'S OFFICIAL - LIVERPOOL WILL BE HOTTER THAN RIO FOR BRAZILICA'S BIG SATURDAY!
Formby commended for excellent GCSE results
STORE CELEBRATES FUNDRAISING SUCCESS
City's housing vision laid out
It's happen Ping again in Liverpool!
High Speed Rail Consultation commences
Southport sees return of the Annual Boyne Celebrations
Exhibition to change perceptions
Euro MP candidate predicts U-turn stampede
A Southport Based Home Improvement Company Raise Thousands Of Pounds For 2 Local Hospices
Casting call:- "My Naked Secret"

Author Sarwat Chadda Has Visited Formby
Video and photographs by Patrick Trollope.

ON a very hot and sunny evening, on the 16 July 2013, author Sarwat Chadda visited Formby Books, as he stopped off on a trip from London to Merseyside. As part of his tour of Mersesyide promoting his book, 'Devil's Kiss' and awesome 'Ash Mistry' series he also visited some schools the following day. The shop provided some light free refreshments as Sarwat met his fans. His books if you do not know about them are ideal for all ages over 10 years and are on the lines of Horowitz, Percy Jackson and Spook's. Over the evening we had the honour of talking to the man himself. If you spotted our Facebook preview videos, then you might guess, Dr who Fans and quite a few other groups might be very keen to pick up his books as well... So if you want to see the full interview we conducted with Sarwat Chadda, please choose the player type below...

Use our Silverlight Player to see our video footage.

CLICK HERE

Use our Flash Player Page to see our video footage.

CLICK HERE

Also to find out what is going on next at Formby Books take a look at their Facebook page by clicking on here.