What are your views on sex and smut in modern UK society?
THIS week a planned 'Smut Tsunami' has threatened to wreak havoc on UK.gov email. This was averted but is the group behind this correct in calling for a protest? The idea was to flood email inboxes of Council and government departments with email containing 'smut' and was called for by the hacking group, Anonymous. This group stated, in the international and national press, that this protest would be in response to:- "the proposed UK Government plans to introduce legislation which would compel service providers to apply network-level filters, enabled by default, to home internet connections, in order to block pornographic content." The UK Government said that:- "this legislation would be done with the rationale of protecting children." This week, the Co-operative shop chain, based in the UK, has given the UK publishers of 'lads' magazines' an ultimatum to cover their magazines up in so called "modesty bags" or face having them removed from shelves of some 4,000 stores within the group! Also in recent weeks, the Miss England competition has again come under fire, with by opponents labelling it as 'sexist'. The most notably attack came from with a Devon MP, Adrian Sanders, who claimed that staging the finals, this year in the Devon resort, was "an own goal". Even some MP's asked, why was there not a Mr England; yet oddly there is. So it got us thinking, what is sexist and also what is deemed as smut? Also, what materials should or should not available to adults, easily or more discreetly? We would love to hear your views on this issue. Do you think the national media and politicians are using the fear factor to push through legislation and also to block the freedom of expression, under the disguise of 'protection', as groups such as Anonymous have said? Further, on this issue of internet protection, Prime Minister, David Cameron, this week, has praised the HomeSafe filtering system used by the telecoms company TalkTalk, alleged to be a system operated by a Chinese telecommunications company, Huawei. Add to the mix of things, some very sensible moves which have taken place this week to block inappropriate material and to protect our children, with Bing and a few other major search engines posting warnings and links to users who are searching for sensitive areas, like child porn. But even that has raised questions as to why they just don't block these searches in the first place once they are detected! Contrarily, accusations are made of Big Brother acts. Do you think money should be used to better inform the public and police of the dangers of the web and how to guard against them, rather than pushing through legislation and rules that ultimately may be seen by some as dangerous and unenforceable? Do you feel that we need protecting with new laws and rules? Also what do you consider to be going too far when protecting people from sex related imagery and also sexism? Is the 'lads' mag action of the Co-operative shop chain correct? Should we bring back the Victorian view on 'smut', sex and dressing up? Are the views of a small minority of MP's correct that the Miss England events are promoting sexism, and like lads mags, portraying females alone as objects, even when they did not realise that there is in fact a Mr England competition as well? Are those males in the competition being turned more into objects too? Your views please....! This is a large topic and we want your opinions... Email:- news24@southportreporter.com today!

Is this the end of Summer for 2013?
Photographs by Patrick Trollope.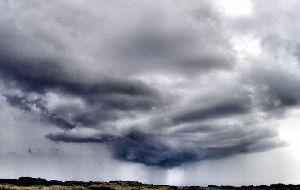 WELL, it will be snow again soon and we can return to moaning about gritting as this year's heatwave draws to a close with downpours and temperatures return to normal. Over this short heatwave forecasters say that on Merseyside, the temperatures climbed higher than many places on the Mediterranean and even Rio de Janero in Brazil! The conditions also led to parts of the UK, enduring 96% humidity, which was muggier than Nigeria! So what was your experience 'tropical conditions' this summer? Please do let us know... Alas, all good things must come to an end, with a few slow moving and thundery showers crossing the country. For many, however, this may come as a welcome relief! But will this mean we are in for a far colder winter and will see the end of summer? These are a few photos of one of the thunderstorms that dropped torrential rain on Merseyside this week. Luckily, unlike those in some places in the UK, the storms that happened in the skies above Merseyside were not too severe. In some parts of the country the lightning caused structural damage to many buildings and also roads and railway lines were submerged in water as the abrupt end to UK's heatwave came about. Did you get any violent thunderstorm photographs and have you been affected by the heatwave or the high humidity? Have you been affected by flooding as a result of the weather that has followed? Email us with your stories and please for send us any photos you might have as well, to our newsroom email address:- news24@southportreporter.com. Read before sending photos.