The Fitness Factory Southport:- 'The Millie Rose Appeal Event'
Photographs by Patrick Trollope.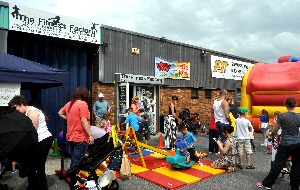 THE Fitness Factory, on Kensington Industrial Estate, Southport, held a charity event to raise money for the 'The Millie Rose Appeal' on 28 July 2013. Millie-Rose Diane Heaton is a local girl who suffers from a condition known as Neuroblastoma. This cancer is the 2nd most frequent cause of mortality in children in the UK, after domestic accident. It develops from nerve cells called neuroblasts and this cancer that affects around 100 children in the UK each year, according to the NHS. It is one of the most common types of childhood cancer. Currently around 80% of children who survive front line treatment in the UK will relapse within 2 years. Sadly for Millie, there is no relapse protocol in the UK, and the Millie's family are trying to raise money for immunotherapy treatment in America' as once her Chemo in the UK has finished, this will be the next stage of treatment but will cost up to £500,000. Every penny raised will be given to 'The Millie Rose Appeal' Every penny counts! As well as raising money the family are desperate to raise awareness for this horrible cancer! The event was organised by the Dream Days Children's Entertainment Company, to celebrate their 1st year in business and to be a BIG fundraising fun day for Millie! The event had bouncy castle activities, archery, face painting, characters, craft stalls and dancers from The Fitness Factory performing, dancing aerial skills, karate, bouncy castle, martial arts display, fire engine, archery, plus lots more. The event also had a raffle with the top prise being 4 tickets to Peppa Pig World! Click here to see are some of the photographs we took at the event. Also some video has been added to our Facebook account.

"The event has raised a total of £750... I would like to thank all of you who have donated prizes, helped out and have attended this event." said Amy Thompson, who is an instructor at the venue and one of the owners.

Do not forget that even more photos can be found at the venue's Facebook page from this event. Plus' we also have an official announcement to make. Our Editor, Patrick has been set a challenge by the Vertigo Aerial and Circus Arts, who teach at the centre. He will be very soon learning how to do the aerial tricks and so he can take part in a forthcoming show. The causes will be revealed soon. They will also be following his attempts as will we... so keep a look out as to how to sponsor him and also how to follow his progress, or lack off...
| | | |
| --- | --- | --- |
| | Click on to read on! | Click on to read on! |
...HAPPY BIRTHDAY...

Neil Newton happy Birthday from the old press gang.
If you have someone you want to say happy birthday to, for free, then use the email address below to send us the names you want us say happy birthday to, and/or a photograph. Email us today!
B.O.A. 70th Anniversary DVD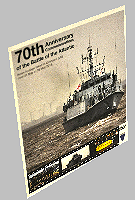 THE video footage we have taken at the 70th BOA events this year in Liverpool has now been fully edited is available to buy, on a DVD, from our Online Shop, on Mersey Reporter very soon. For each DVD sold, £3.00 will go to the Liverpool's Lord Mayor's Charity Appeal. (Registered Charity No. 229539) At this stage we can only do UK postage options, but if you are outside the UK, you can still order copies, but only by emailing us to:- news24@merseyreporter.com with your FULL address and we will get back to you with a postage cost and a payment link, should you wish to continue.