New chapter for Liverpool Film Office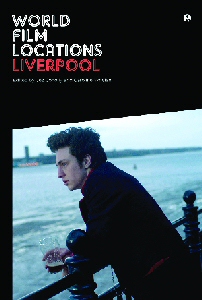 LIVERPOOL'S reputation as one of the most filmed Cities in the UK is set to be a real page turner. World Film Locations: Liverpool is a brand new glossy book launched on Wednesday, 25 September 2013. It recognises that outside of London, no other British City has attracted more film makers than Liverpool. It focuses on Liverpool's ability to double as other cities from across the world, including New York, Chicago, Paris, Rome and Moscow; this being a major draw for film makers. Published by Intellect, it charts Liverpool's cinematic history, dating back to as far as 1896 when a film called Liverpool Scenes was shot in the City by Alexandre Promio for the Lumiere Brothers. It's the earliest recorded footage of Liverpool's Lime Street Station and the electric Overhead Railway.
The book includes Captain America, which was one of the last major Hollywood blockbuster to be filmed in the City in 2012.
This publication, which costs £15.50, is the latest in a series of books which have covered locations including New York, Vancouver, Los Angeles, Hong Kong and Barcelona.

Manager of Liverpool's Film Office, Lynn Saunders, said:- "We were absolutely over the moon when we found out that Intellect were publishing a book about Liverpool. It's great to get national recognition for the filming which takes place in Liverpool, and we're certainly in good company with the other locations which appear in the series. The diversity of this City has always appealed to film makers and we've had a huge number of movies filmed here; from big budget productions such as Harry Potter and the Deathly Hallows, 51 State and Sherlock Holmes right through to critically acclaimed films Nowhere Boy and Of Time in the City. And looking ahead, we've already got some exciting film projects in the pipeline which will once again put Liverpool on the map as one of the filming cities in the UK."

Jessica Pennock from publisher Intellect said:- "Outside of London, no other British City has attracted more film makers than Liverpool. The City is a place of passion, humour and pride and World Film Locations: Liverpool, published by Intellect, explores why the City has endured as a cinematic destination."

The book was officially launched on Wednesday, 25 September 2013, at OhMeOhMy, by Liverpool born actress Rita Tushingham who is both a Golden Globe and BAFTA Award winner.

In 2012, filming levels increased by 22% on the previous year, with 894 filming days taking place in the City.
In total, 227 films, programmes and adverts were filmed, bringing in £19million to the local economy.

Liverpool City Council's cabinet member for culture and tourism, Councillor Wendy Simon, said:- "I think people will be amazed when they see the number, and scope, of all the films which have been shot in the City. It's fantastic that the rich variety of locations in the City is perfect for directors and producers, but the appeal of filming here is also to do with the fantastic Film Office team who go above and beyond to meet the needs of the cast and crew."

The launch has been organised in partnership with Edge Hill University.

Professor Roger Shannon from the University said:- "I'm delighted that Liverpool is now featured in the famous 'World Film Locations' series along with New York, Berlin, Paris and London to recognise the central role the City continues to play in a multitude of films, helping us to frame our understanding of place and of the world around us. Liverpool acts as a vital character in helping to tell a story and it's highly appropriate to see it recognised in this way. Having a chapter in the book also allows me to reflect on my own experiences of producing films in the City."

Visit:- liverpoolfilmoffice.tv to find a full list of everything filmed in the City to date.
If you want to order the book the ISBN is:- 9781783200269.

Beachsafe Drives Down Fires and Crime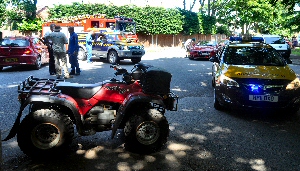 ON Tuesday, 24 September 2013, Operation Beachsafe was hailed a success again. The Operation has been running for a few years now on parts of the Merseyside Coastline and, as Partners involved in the Operation have said, it is clearly helping to reduce crime and deliberate fires on Sefton's coastline over the summer months.

The campaign ran from March to September and although there was an increase this year in visitors to Sefton's coast over the summer months, the number of incidents was down.

Crime as a whole reduced by 6.7% on Sefton's coastline compared to last year, with violent crime down by 21%, while criminal damage and arson were both down by 12%. There was a 3% increase in anti-social behaviour compared to last year, with 479 incidents reported, however this is still a marked reduction on the 528 incidents in 2011.

It follows the success of Operation Beachsafe last year which saw overall crime and anti-social behaviour cut by a third compared to the year before.

Merseyside Fire and Rescue Service attended and recorded 41 deliberate fires along the coastline during the campaign, which was 9 fewer than last year. Throughout August there were no deliberate fires in the beach areas.

Operation Beachsafe involves a number of partners who work together to tackle issues including crime, anti-social behaviour, lighting fires, lighting barbecues, underage drinking as well as camping along the beaches, National Trust areas and Sites of Special Scientific Interest.

Partners included Merseyside Police, Merseyside Fire and Rescue Service, Sefton Council, The National Trust, Sefton's Coast and Countryside Rangers, RNLI lifeguards, British Transport Police, Councillors and parish Councillors.

The RNLI recorded that from mid-May to the first week in September there were 409,326 beach users on Sefton's beaches in 2013. During that time the RNLI attended 496 incidents in Sefton and aided 1,896 people.

Formby, Ainsdale and Birkdale Neighbourhood Inspector Jim Atherton, said:- "I am pleased to say Sefton's 2013 Beachsafe Operation has again been a resounding success. This is thanks to the planning and teamwork of everyone involved. The key message was we would welcome those who came to enjoy the area and respect the community but would not tolerate those involved in crime and anti-social behaviour. This robust approach was reflected in the vast majority of alcohol seizures from the 379 units total being in the early part of the operation in the Formby area setting the tone for the operation. The most challenging part of the operation on the hottest days was parking especially in the Formby area for visitors and residents. This is a long-term problem being looked at by the local Councillors, residents, National Trust and Sefton Council in partnership with the emergency services."

Merseyside Fire and Rescue Service carried out high visibility patrols on quad bikes with partners, including Merseyside Police, Sefton Coast and Countryside and the National Trust.

Rob Pritchard, Merseyside Fire and Rescue Service Sefton District Manager, said:- "It is fantastic to see the number of deliberate fires along the coastline reduced this year. People are evidently taking notice of the key safety messages and are enjoying the Sefton coastline in a safe way. The partnership work with other organisations has been successful in helping to reduce the number of incidents in the borough. We will continue to develop that work to keep Sefton a pleasant, safe place for people to visit over the summer."

Councillor Ian Moncur, Sefton Council's Cabinet Member for Children, Schools, Families and Leisure, said:- "We are very proud of the Sefton coastline and all that it offers and believe it should be enjoyed safely by people of all ages. With the exceptionally good summer many people have visited our many beaches and it is very pleasing to see the success of Operation Beachsafe. This clearly shows adopting a multi-agency approach can yield positive results which in turn benefits everyone."

Parish Councillor Mike Coles, of Formby Parish Council, said:- "The Formby Parish Council has been proud to be one of the founder members who developed the idea with the Police and it has proved to be a great success. It is the result of everyone working hard to a common objective, for people to come and enjoy the environment safely and securely. This summer has been a good one and yet the incidents reported to the Police are down. There will be problems with parking to some degree but the changes that were made have ensured that emergency vehicles have had access and we have avoided the problems of the past. At the first meeting of 2014 it is planned to discuss car parking as an urgent priority, to see what improvements can be made, and we will do what we can to help."