Pudsey Bear opens new charity shop in Crosby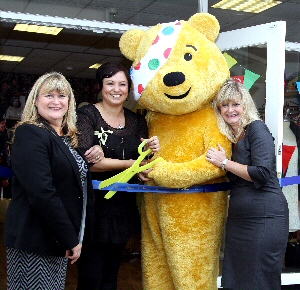 IT'S fast approaching Children in Need 2013. The campaign's mascot and national children's icon, Pudsey Bear, took a moment out of his busy schedule this year to officially open a new charity shop in Crosby.
The Merseyside based children's charity, Stick 'n' Step, welcomed Pudsey Bear to officially open its brand new charity shop in Crosby on 3 October 2013.

The new shop in Crosby will also double up as a training facility for unemployed adults with a training need that are looking to return to, or enter into, work.
The charity will be working in partnership with local training services provider, Total People, to support the training and will offer its volunteers an NVQ qualification in Customer Service and/or Retail.
The newly recruited shop manager, Liz Wood, will not only be responsible for running the shop but will also be enlisting and providing training for all 12 volunteers over the next 6 months.

Stick 'n' Step's new shop brings a fresh vibe to the image and experience of a traditional charity shop.
The shop stocks clothing for men, women and children, as well as a vintage section, and includes other items such as books, toys, DVD's, brick 'a' brack and more.

Commented Liz Wood, shop manager "This shop is a space that everyone in the community can benefit from; whether it be a unique shopping experience where styling advice is free, a training facility for volunteers, somewhere fun for children to play or simply a moment's respite for mothers, the elderly and the vulnerable to just pop in and have a chat with the staff. This is a shop completely influenced by the community around it and I hope it will develop to be a service the community can be proud of."

Just a few days before the shop opened, on Monday 30 September, Pudsey Bear made another guest appearance for Stick 'n' Step during its tour of Burton's Biscuits factory.
Burton's Biscuits is a loyal fundraiser for Children in Need, which also supports Stick 'n' Step. Burton's Biscuits kindly donated Pudsey Bear's time for a one-off special appearance at the charity shop's opening.

Commented Sarah Smithson, Operations Manager at Stick 'n' Step "The opening of our third shop was such a great occasion and all of the community around came out to support the cause. We hosted a small tea party and Pudsey did a splendid job at cutting the ribbon. The shop looks fantastic. Liz has done a great job of getting it all prepared and open in just 3 weeks! It is a huge development for us to be able to offer beneficial training for those most in need within the community and expand what we do as a charity. It means we can offer something back to the community that has supported us and remained loyal to our cause over all these years."

Stick 'n' Step is a children's charity based in the Wirral that provides free conductive education; which is an educational method that develops the abilities of those with cerebral palsy; and support services for over 70 children and their families from across the North West and North Wales.

In order to provide this free service, the charity has to fundraise £300,000 a year and the revenue from its charity shops contribute heavily towards this funding requirement.
This will be the 3rd shop that Stick 'n' Step has opened in the Liverpool area since 2004, with shops located in Formby and New Ferry already open and doing well.

Stick 'n' Step relies entirely on donations from individuals and businesses to stock the shop, including fixtures and fittings, so it is appealing to the community to help maintain this new shop with donations of unwanted items.
To donate or to find out how you can volunteer, visit Stick 'n' Step's new shop at 48 Mersey View, Brighton-le-sands, L22 6QB. Alternatively, for more information about Stick 'n' Step and to find out how you can fundraise, visit:- sticknstep.org.

Hospital worker's twin role helping road accident victim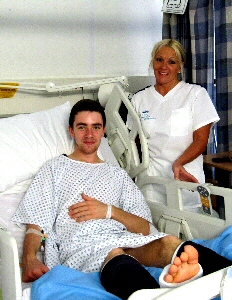 A teenage road accident victim has thanked an off-duty trauma practitioner who came to his aid after coming off his motorcycle.

For not only did she help at the roadside but was also the woman responsible for overseeing the plastering of his two broken legs at Southport and Formby District General Hospital.

Jake Howarth, 18, was riding on Roe Lane, Southport, on Monday (September 30) when his machine was in a collision with a car.

He was thrown on to the pavement outside the home of Cathy Symonde-Edwards, the senior trauma casting practitioner who works setting broken limbs in the fracture clinic and Accident and Emergency department.

"I heard this almighty bang and went outside to see Jake and what was left of his bike," she said. "I could see he had a nasty compound fracture to one ankle and was able to speak to the ambulance people as they made their way to us."

Jake, from Churchtown, Southport, who is an apprentice mechanic at Jaguar Land Rover in Halewood, Liverpool, needed the bones in one leg screwing and plating, and both setting in plaster.

"It was only next day that I realised one of my new patients was the same man I'd helped the day before," said Cathy.

Jake, whose mum Liz is a discharge coordinator also at Southport hospital, said:- "It's been a horrible experience but both me and mum are very grateful to Cathy for the care she's shown both on and off-duty."
Cambridge Ward Conservative Councillor Surgeries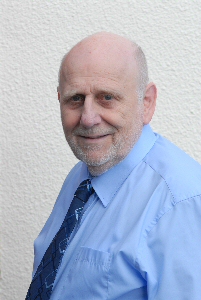 THE next surgery will be held on Friday, 11 October 2013 from 2:00pm to 3:00pm. Cambridge Ward Conservative Councillor Tony Crabtree will be holding a surgery on the 2nd Friday of each month at the:- Crema Café from 2:00pm to 3:00pm. The Crema Café is located at 48 Park Road; this is part of Hesketh Park Shops on the corner of Queens Road and Park Road, Southport, Merseyside. Tony will be there to meet you and discuss any Council problems you may have. No appointment necessary - just pop in. If you prefer, Tony will make arrangements for a home visit and can be contacted by phone:- (01704) 506505 or via email.
New funding available for local groups in Liverpool, St Helens, Knowsley, Sefton and Wirral
LOCAL groups and organisations with great ideas to make their communities an even better place to live are now invited to apply for funding to turn their ideas into reality. People's Health Trust has just launched Active Communities in St Helens, Knowsley, Liverpool, Sefton and Wirral; a funding programme for local people wanting to create fairer places to grow, live, work and age. Using money raised by HealthFit through The Health Lottery, People's Health Trust is looking to invest in projects that support people living in the most disadvantaged neighbourhoods of Merseyside. Active Communities is a funding programme for not-for-profit groups with an income of less than £350,000 a year, seeking investment of between £5,000 and £50,000 for projects lasting up to 2 years. The projects should take place within a small area for a small group of people, such as 20 or 30 streets or a couple of villages. John Hume, Chief Executive, People's Health Trust, says:- "We're looking to support ideas designed and run by local people which help create even stronger links and ties within communities. Whether it's a tenants and residents' mediation group or a computer skills group for older people, we're interested to hear about it. Applying couldn't be easier - it's about local people telling us what would make their local community an even better place grow, live, work and age. It's an online process with a step by step guide from start to finish." The closing date for applications is midday on 20 November 2013. To find out more about Active Communities, visit:- peopleshealthtrust.org.uk.