Business Secretary Vince Cable and FSB National Chairman John Allan visit FSB members in Liverpool and Sefton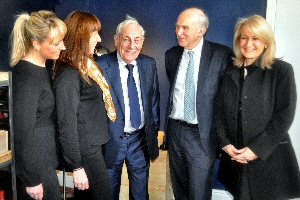 ON Thursday, 13 February 2014, the UK's Business Secretary, Vince Cable joined the FSB National Chairman John Allan on visit to FSB members in Liverpool and Sefton.

During the visit he looked at promoting the upcoming International Festival for Business, which is estimated to generate over £100 million inward investment to the UK. The Festival will bring global businesses to Liverpool to create international and domestic commercial opportunities for UK companies of all sizes. Over 200 business events will take place attracting an expected 50,000 delegates across 50 days in June and July 2014.

The Business Secretary and John Allan's visit started at Tapper's Cafe Bar, located in Union Street, Southport, where he spoke to local business owners at a roundtable meeting chaired by Mr Allan.

The roundtable was followed by a working lunch at Jade Gardens Chinese Restaurant, in Ainsdale, with leaders from the Chinese Business Community from across the North West. The party then traveled to South Road, in Waterloo, to meet FSB members including estate agent Logic Estates and The Dressing Room, a fashion boutique.

Then the party headed over to 2 of the FSB's successful engineering employers in Bootle; Fazakerley Rewinds Ltd, a long-term supplier to Bombardier which last week won the £1 billion contract to build trains for London's Crossrail project, and Merseyside Ship Repairers Ltd.

The day concluded at the Liverpool Athenaeum in the City Centre, where Dr Cable was greeted by FSB activists from the Merseyside, West Cheshire and Wigan regional committee, before he addressed an audience of around 100 members from across the region.

Vince Cable, the Secretary of State for Business, Innovation and Skills, said:- "There is no question that Liverpool has emerged as the place where world class companies can do serious business. As host of the International Festival for Business this summer, the city will be the destination for hundreds of businesses from around the world looking to do deals with British companies. The focus of my visit today will be on the vibrant small business community in the north west. Like many across the UK small businesses here have shown impressive resilience during these past few years. Local firms like Fazakerley Rewinds Ltd and Merseyside Ship Repairers have built on their strengths and are seizing opportunities to grow. The Government has made progress in improving the environment for small business but the job is far from done. We need to work harder to help businesses get the finance they need, make sure they're paid on time, reform business rates and make it easier for employers to hire the right people. Getting this right will help us achieve a balanced, sustainable recovery."

John Allan, National Chairman, Federation of Small Businesses and an official IFB Ambassador, said:- "FSB members and activists are the business leaders working tirelessly in every village, town and city to drive economic growth in this country and I am delighted the Business Secretary is joining me in Liverpool and Sefton to see this for himself. From manufacturers and engineers to retailers and employers of all sectors, we are pleased to be able to provide our members with a platform to air their views and a forum to hear about the Government's enterprise policies, courtesy of Dr Cable. The International Festival for Business, which will be the most significant event dedicated to industry and commerce for a generation, is to take place in Liverpool in the summer so it is fitting the Business Secretary has come to an area that has struggled in the past but which is experiencing its own business-led renaissance. International trade delegations here for the festival to discover the export potential of UK firms will undoubtedly see this too."
Click here to see our video report.

KEE
P up-2-d
ate
with our free daily news emails.
Are you subscribed?
Sign up today to our daily email news service via... Formby-Reporter.com

If you subscribed you can keep in up-to-date with what's going on in and around Merseyside. It is free and we do not send out massive amounts of emails. Your email is kept under the UK's Data Protection Act, so you can be sure that you will not have problems.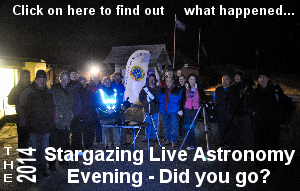 B.O.A. 70th Anniversary DVD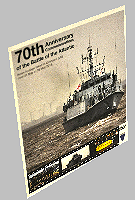 THE video footage we have taken at the 70th BOA events this year in Liverpool has now been fully edited is available to buy, on a DVD, from our Online Shop, on Mersey Reporter very soon. For each DVD sold, £3.00 will go to the Liverpool's Lord Mayor's Charity Appeal. (Registered Charity No. 229539) At this stage we can only do UK postage options, but if you are outside the UK, you can still order copies, but only via emailing us:- news24@merseyreporter.com with your FULL address and we will get back to you with a postage cost and a payment link, should you wish to continue.
| | | |
| --- | --- | --- |
| | Click on to read on! | Click on to read on! |