50,000 charities now use Charities Online to claim Gift Aid
MORE than 50,000 charities have signed up to Charities Online, which makes it quicker and easier for charities and Community Amateur Sports Clubs (CASCs) to receive the gift aid on their donations. The online system means that charities can claim their Gift Aid online, which is much more efficient than the previous system of posting paper forms to HM Revenue and Customs (HMRC). This has reduced the time taken to process payments from 29 days to 9.

Currently, over 50,000 organisations out of 70,000 that claim Gift Aid have registered online, and these charities have so far received over £380 million in Gift Aid repayments through Charities Online since the system was launched in April last year.

Nicky Morgan, Economic Secretary to the Treasury, said:- "The government values the important work of charities in our society, and we want charities to maximise their donations. In 2013 charities and their donors received £4 billion in dedicated tax reliefs from the government. I am pleased that over 50,000 organisations have registered to use this service, which will speed up the rate that charities can access donations."

Caroline Taylor, Director of Finance at the street children charity Toybox, said:- "We estimate that Charities Online has reduced the time it takes us to process these repayments by around 25 per cent. The repayments for our online submissions have been paid into our bank account between four and seven days after submitting the claim online. Our experience of processing Gift Aid claims through HMRC Online has been very positive."

The biggest claim made online so far by a single charity has been for £3.7 million. The busiest time for making claims was early September last year, when nearly 30,000 charities or CASCs visited the site in 1 week.

Charities Online has been the only option for claiming Gift Aid since October last year.
Incident at Hatton Garden in Liverpool City Centre
MERSEYSIDE Police have confirmed that Officers from the force were called to student accommodation in Liverpool City Centre on Sunday, 16 February 2014, following a report of concern for the safety of a man. Emergency services attended a property in Hatton Garden at around 10.15am following a report a man had been found collapsed. Paramedics took the man, who is 24 years old and not a student, to the Royal Liverpool University Hospital. He received treatment and was released on Monday, 17 February 2014. It has since transpired that the man is thought to have taken a quantity of the substance known as GEEBS, although there is nothing to link this incident to the other recent incidents of people believed to have taken the substance. Anyone with information is asked to call the Police non-emergency:- 101 number.

NSPCC calls on people to take on a challenge with a difference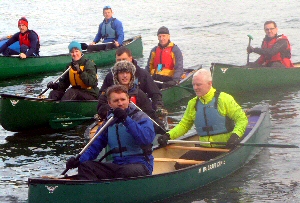 THE NSPCC is looking for people in Southport to take part in a challenge with a difference; and help raise vital funds for children and young people.

'Chasing the Sun' involves a bike, hike and canoe in the stunning surroundings of the Lake District, all between sunrise and sunset on 26 April 2014.

The challenge starts at the crack of dawn and will include off-road mountain biking around the famous lake of Derwentwater (approx 25 miles), a trek up and back down Haystacks (approx 6 miles) and a 2 to 3 mile canoe on Derwentwater - all before sunset.

Janette Drew, NSPCC community fundraising manager for Southport said:- "This is an exciting event in some of the most stunning surroundings in the UK. It's quite different from other fundraising activities as it offers a chance to participate in a variety of activities which I hope will appeal to a range of people. Hiking, canoeing and cycling are some of the best ways to explore the Lake District too! I would urge anyone who fancies a challenge with a difference to sign up to take part so that we can continue to raise vital funds for our local services which offer a lifeline to children and young people in Southport and beyond."

This event is designed for teams of 2, but individual registrations are also being accepted,. To enter participants need to commit to the following:-

Registration fee:- £39 per person
Minimum sponsorship:- £300 per person*
To find out more, call:- 0844 892 1119 or click here.

You can also visit us on Facebook. To register now, simply sign up online through Discover Adventure

* 80% of target fundraising needs to be raised before the event takes place.