End of an era for Southport Post Office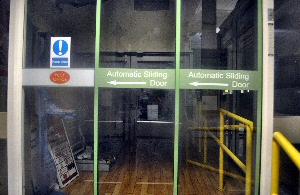 ON 19 February 2014, Southport's Main Post Office was closed for the final time. The listed building has already been part converted into flats after the old sorting office was closed and moved across to the Southport Industrial Estate, near the Southport and Formby Hospital. Ever since planning permission was granted to turn part of the listed building, known as The Posting House, on Post Office Avenue, many feared that the writing was on the wall for the Crown Post Office. But once the Post Office had announced the transformation plans and its proposals to modernise 300 Crown Post Office branches in Towns and City Centres across the UK, it was fairly clear the historic location would shut its doors. It was later announced that the WHSmith was to become a partner for 16 Crown branches located across England,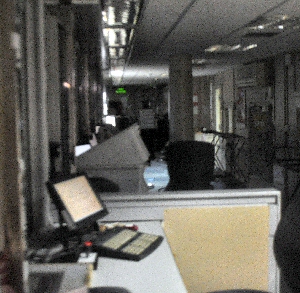 Scotland and Wales; and Southport was one of the locations chosen. The fear is now that WHSmith, who are one of the UK's leading retailers of books, stationery, newspapers and magazines, will have an extremely big advantage over many of the struggling small shops in Southport, as a result. The now former Post Office was located in one of the most important areas of the Town Centre and it had parking outside, with easy access for disabled people, as it was on one level and on the ground floor. The new location of the Post Office within WHSmith, is on the second floor and, despite its having a lift, many fear this will be a big issue for the elderly and disabled residents in Southport. Even many of the local Councillors have expressed their concerns over the relocation. The other issue facing users of the new location is that there is no parking as Chapel St. was pedestrianised by Sefton Council. Interestingly, ever since this happened, many high street shops and national names have pulled out, leaving behind many vacant shop units, and now pound shops have moved in, adding even more pressure on very small shops in and around the Town Centre. "Southport's retailers never wanted the pedestrianisation of Chapel Street, yet we got it anyway. We said we did not want our Post Office to close, but it has happened. Southport people and its businesses are not being listened to. Our worry is that WHSmith now has an unfair competitive advantage ov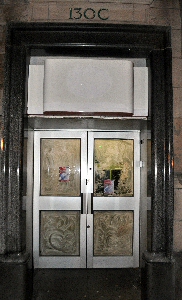 er many of our shops." One newsagent said this week. But the move might regenerate Chapel St. a road which is referred to by WHSmith as "a central location." WHSmiths store manager, Jeremy Morris, has also been quoted in the past as saying:- "This move will be positive for us and positive move for the Post Office and those that use it." No matter what your views are, the old historic Post Office in the old post office building is now closed and the new one with in the WHSmith store is here to stay. Sadly for the staff of the old Post Office, it not only marked an end of an era, but also the end of their jobs, as many of the staff have been let go, we have been told. On a positive note, Lord Street will still have a Post Office on it, Lord Street North Sub Post Office, who hopes will gain more trade, and it is also a local shop with parking available outside! One massive bonus to the Post Office Lord Street North is that it is open from 7am and closes at 23:59, with a full P.O. counter service on offer. If you worked or have any memories of this Post Office, please email us along with any views on the closure you might have. Our newsroom email is:- news24@southportreporter.com.

Did you know? The Lord Street Post Office Building had underground passageways for mail delivery and also during the Second World War, was the home of the telephone exchange for Southport and the surrounding area, including RAF Woodvale and the other military locations within the area?

KEE
P up-2-d
ate
with our free daily news emails.
Are you subscribed?
Sign up today to our daily email news service via... Formby-Reporter.com

If you subscribed you can keep in up-to-date with what's going on in and around Merseyside. It is free and we do not send out massive amounts of emails. Your email is kept under the UK's Data Protection Act, so you can be sure that you will not have problems.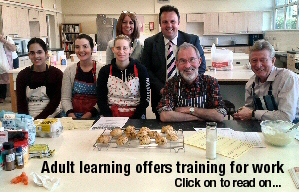 B.O.A. 70th Anniversary DVD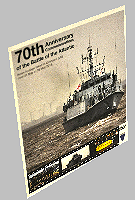 THE video footage we have taken at the 70th BOA events this year in Liverpool has now been fully edited is available to buy, on a DVD, from our Online Shop, on Mersey Reporter very soon. For each DVD sold, £3.00 will go to the Liverpool's Lord Mayor's Charity Appeal. (Registered Charity No. 229539) At this stage we can only do UK postage options, but if you are outside the UK, you can still order copies, but only via emailing us:- news24@merseyreporter.com with your FULL address and we will get back to you with a postage cost and a payment link, should you wish to continue.
| | | |
| --- | --- | --- |
| | Click on to read on! | Click on to read on! |