Can You Help Identify Man Found In River Avon, Worcestershire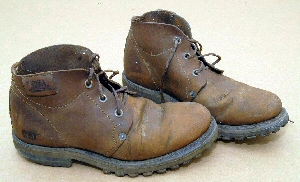 WORCESTERSHIRE Police are appealing for the public's help as they try to trace a dead man who was found in the River Avon.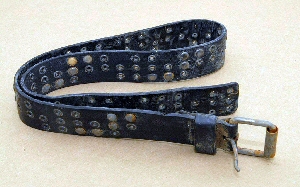 Officers were called to the Weir Meadow Caravan Park in the town of Evesham at 10.10am on Wednesday, 19 February 2014, when a member of the public spotted a body in the river that had been caught on a boat mooring.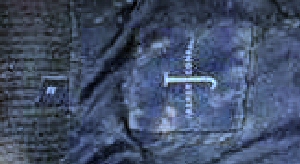 Hereford and Worcester Fire and Rescue Service sent a boat crew to recover the man, who appeared to have been in the water for some days.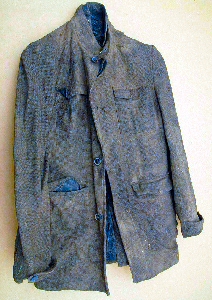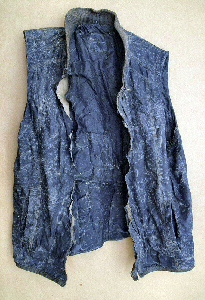 However, detectives have not been able to identity him: he had no ID or wallet on him and he does not fit any outstanding missing persons reports from Worcestershire or any of the policing areas upstream from Evesham:- ie. Warwickshire, West Midlands, Northamptonshire and Leicestershire.

After an appeal locally failed to trace the man, Detectives are releasing nationwide images of the clothes he wearing when he was found, which are:-

► A pair of well-used Caterpillar boots;
► A studded leather belt;
► A tweed like coat worn under a dark blue body warmer;
► A thick knit jumper with a zipped collar;
► A blue and red checked shirt;
► Dark blue jeans.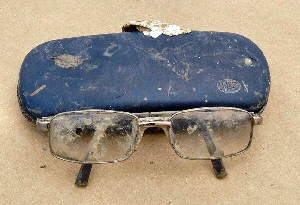 Found in a pocket were a pair of metal-rimmed glasses in a hard, blue case from Boots.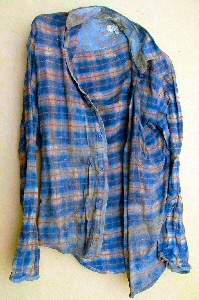 Detective Sergeant Chris Percival, who is leading the search, said:- "Usually in such tragic cases, we can quickly identify the person and inform their next of kin, so it is unfortunate that with this man we have so little to go on. We thought it was more likely the man was from Worcestershire or Warwickshire, but our local appeals have not been successful, so we spreading our appeal nationally and sending his details to Police forces across the country. I hope someone somewhere will recognise the description and the clothes he was wearing, and contact West Mercia Police straightway."

DS Percival can be contacted at Worcester CID via the non-emergency Police number 101 or information can be passed on anonymously through the independent charity Crimestoppers:- 0800 555 111 or via their website:- crimestoppers-uk.org. Please quote the reference number:- 151s 19/02/14.
Heatons Bridge Military Vehicle Weekend - Are you going?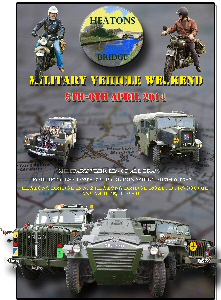 5 April and 6 April 2014, will be the next Military Vehicle Weekend at the Heatons Bridge Inn, Burscough (L40 8JG). The event is held twice a year at the Inn (courtesy of proprietors Steve and Jacqui Winrow) and vehicles attending range from Landrovers and Jeeps, through 4 ton trucks, right up to the Mighty Antar Tank transporter/trailer and Abbot self propelled gun. There is also a mighty Howitzer field gun with Foden Gun crew-bus which are now regularly part of the display. There are no admission or other charges involved, but if you are a fan of military vehicles, well this is a show not to be missed! These are a few photos from last years events, with thanks to Paul Connolly.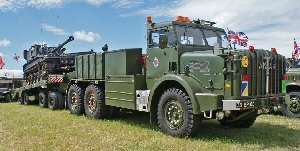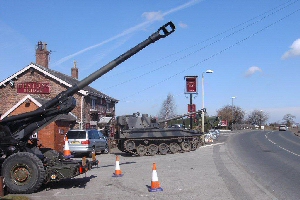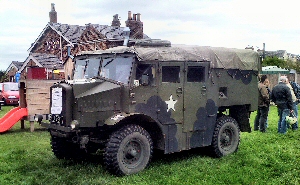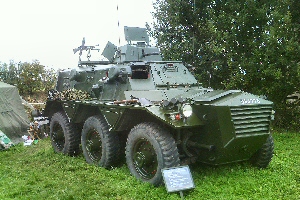 LOCAL ROCK CHOIR OFFERS HOPE FOR A PEACEFUL NIGHT SLEEP!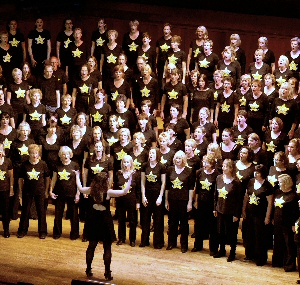 IF you suffer from snoring or are fed up with being kept awake by your partner's nocturnal noises, joining your local Rock Choir could be the answer to uninterrupted sleep. The nation's favourite contemporary choir can help boost people's mental health and wellbeing, plus scientific research has shown that singing can also help reduce snoring!

Local Rock Choir leader Anthony Seaman explains:- "Singing helps to exercise and strengthen muscles in the soft palette, which is where the snoring vibration occurs. A study carried out by the Royal Devon and Exeter NHS Foundation Trust, found preliminary evidence that regular singing exercises may benefit people who snore. This prompted us to ask Rock Choir members whether they or their partners had noticed any improvements in their snoring since joining. Over 10% of respondents said yes. We often receive emails and letters from choir members telling us how much being in Rock Choir is helping them to feel happier, increase their confidence and even lose weight. So this is yet another bonus!"

Rock Choir member Dagmar Rathbone says her husband has noticed a difference since she joined Rock Choir:- "Apparently my snoring is now quieter. My husband says I've gone from a tank to a motorbike!"

Another Rock Choir member, Viv Feeley, says her snoring has reduced since joining. "I'm now thinking of getting my husband to join Rock Choir too!"

Anthony runs Rock Choir's fun, weekly sessions in Birkenhead,Liverpool, Maghull, Southport and West Kirby... "We're always looking for new members and husbands and partners are very welcome to join us. They can even try a free taster session first. I can't guarantee they'll stop snoring, but I can say that they'll have a great time singing. Time and time again I see how singing with Rock Choir helps improve people's self-confidence and gives them wonderful sense of fulfilment and wellbeing. It's a great way of letting off steam and enjoying some time out each week."

Rock Choir is the UK's largest contemporary choir, with more than 16,000 members in over 250 local communities. There are no auditions and no requirements to read music or have any previous singing experience. Rock Choir members get together each week to attend fun, friendly rehearsals where they are taught specially arranged pop and rock songs. There are lots of exciting performances throughout the year and many of them help raise money for charity.

For a free taster session or more information about times go to:- rockchoir.com or call:- 01252 714 276.
Powerhouse, Formby development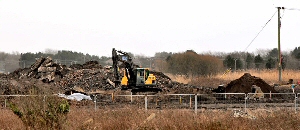 IN the 6 February 2014 Edition of our Southport and Mersey Reporter edition we reported about the area around the former Powerhouse in Formby was being prepared for demolition. Over the last few days residents in the area have sent out letters complaining about the demolition work and expressing concern over safety.
One letter sent by Mrs Maria Bennett, Chair of FRAGOFF, to Bellway Homes Ltd. states:- "We have been contacted by several residents in this area who have expressed very real concerns with what is transpiring in relation to the site. To list a few they are as follows:-

1. Trees on private property being cut back without the express consent of the residents concerned.

2. Aggressive behaviour, the use of threats and abusive language being used towards the public who have visited the site

to take pictures whilst using the public right of way.

3. Reports to the police of HGVs driving to the site at 10.30pm (crime numbers have been obtained).

4. Vehicles in excess of 3.5 Tonnes using the access road.

5. What the residents perceive to be a threatening letter to them dated 10 February 2014, even though it is clear from

the Deeds that the residents clearly own that part of the land. Not all the land is owned by Bellway and we find it

extraordinary that you appear to think you can just do what you want, without any thoughts or concerns for the residents.

6. The state of the road after just a few days of heavy traffic using same.

We have to say that we find it extraordinary the stance you are taking. We believe you should be working with the residents to help alleviate their concerns and not be seen to be using aggressive and threatening tactics. Is it not your intention to try and integrate your development with Formby? Are you not best addressing the issues these residents have in a calm and non confrontational way in order to ensure that the development proceeds in a manner which is non-confrontational?

We are requesting that you arrange a meeting with us and the residents in order to discuss their concerns and hopefully reach an amicable solution to the problems they have in respect of Bellway."

The letter also has highlighted some quotes in it. Another letter was sent off to Steve Faulkner, Sefton MBC's Assistant Team Leader, at the Planning Services (Development Management) asking:- "about the risk of asbestos on the site." They also say that they are:- "extremely concerned as to the councils lack of awareness as to the specific serious issues relating to this site and in particular with regard to the residents concerns." She also added that:- "You, yourself, may not have witnessed any demolition on the site, but we have and have photographs to prove it so demolition has clearly taken place."

Steve Faulkner in the email cc to us from Mrs Maria Bennett, has been quoted as saying:- "We are aware that preliminary site clearance works are ongoing. We have not observed any demolition works to the building which would constitute a start to the development. Therefore no conditions are relevant and there are no breaches of planning control.

1. If tree branches are moved without residents consent then this is a matter between the parties and not a planning matter.

2. Fires being started on site are also not planning matters. Complaints should be directed to Environmental Colleagues at:- 0845 140 0845.

3. In respect of any larger vehicles using Hoggs Hill Lane, I am advised that an application for a temporary cessation to the Traffic Regulation Order has been made to our Highways colleagues. Matters relating to public/private use are not matters for planning but Highways would advise further on this and other issues relating to the TRO (0151 934 4175).

I have discussed a number of matters relating to this site with Emery Planning who acted as agents for the scheme and they advise that should you or residents continue to express concern with other aspects of activity on site to contact the customer services department of the Liverpool Office on:- 0151 486 2900 and they will be happy to answer queries.

If it is necessary to contact this department in respect of further planning matters or to report any breach of planning control, please direct all emails to:- planning.department@sefton.gov.uk."

We, at Southport Reporter, have contacted both parties mentioned in Mrs Maria Bennett emails, for comments and we will report any replies, should we get any, in following editions. This looks like it is going to become a very hot topic for weeks to come.

Email your views about the work being conducted to our email address:- news24@southportreporter.com.