Local media quizzes new Press Regulator - IMPRESS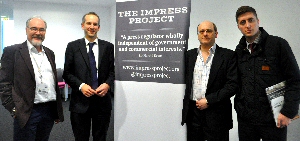 IT is odd how things roll around in the media, as back in 2008 many people in the UK had questioned the trust we had in the media national. Back in 2008, nationally the media had come under question as a result of some shocking reports that had been run by our national press. On Merseyside that year, we joined up with the Champion and Dune FM, along with the NUJ, after also inviting representatives from all the local Merseyside media, including the Visitor, to a free public event, that would to allow the public to question us about the media world and what was going on in it. Interestingly many of the issues raised back in 2008 are still being asked today! If you are interested, you can hear some of the questions that had been asked at the event, by using this link to one of our archived news page.

Moving on, a few years, in the UK things just got worse, and the UK media industry became the story internationally, with things like the phone-hacking scandal. That then was followed by the Leveson Inquiry, as many questions had been raised about the culture, practices and ethics of the press, in the UK.
Lord Justice Leveson opened the hearings in November 2011, saying:- "The press provides an essential check on all aspects of public life. That is why any failure within the media affects all of us. At the heart of this Inquiry, therefore, may be one simple question - who guards the guardians?"
Following the hearing, the results where then published in November 2012. it was revealed that Leveson had found that the existing Press Complaints Commission was not working and recommended that a new, independent, body should be set up, that was backed by the state through new laws. The result of this announcement has been an interesting one. Now we have 2 alternative models for a new press regulation body, that have been put forward by the media. They are the Independent Press Standards Organisation (IPSO), funded by some newspaper owners, and IMPRESS - the Independent Monitor for the Press.

On Tuesday, 25 February 2014, IMPRESS held its first consultation meeting with regional newspapers, as they prepare to launch their self regulator body and we where one of the papers invited. One of the strongest views that were voiced at the meeting was the fear of political interference and also the question as to who is and who is not press? If you are interested in protecting free speech and also on the how IMPRESS hopes to balance that and the treatment of the public, you really should take a look at their website.

Just before the meeting, many of our Facebook followers would have seen the statement from Jonathan Heawood, Founding Director of The IMPRESS Project, on our Page that said:- "If a new press regulation system doesn't work for people in Liverpool and the North West, it won't work anywhere. People here have had justifiable complaints about national newspaper coverage for years, with the treatment of the Hillsborough families being the most notorious example. After Leveson, a new press regulator must be able to give people confidence that never again will they have to campaign for more than 20 years before a national newspaper admits that it lied. But every opinion poll shows that people won't trust a press regulator that is controlled by newspaper proprietors."

Jonathan Heawood also said:- "We believe that, at a challenging time for journalism, independent self-regulation offers a cost-effective way of protecting press freedom from political interference, raising the status of journalism as a profession and maintaining readers' loyalty to their local newspaper. When it comes to deciding what happens next, every news publisher's voice should count, which is why we are inviting representatives from newspapers in the North West to join the debate and share their views with us. Their opinions will inform the decisions we make about IMPRESS before it is established later this year as an alternative to IPSO."

One of the interesting points at the meeting was funding of the regulator and the wording regulator was also questioned. These points have been partly addressed in our audio interview.

After the event that was attuned by a cross section of media from the North West, Jonathan Heawood said:- "We would like to thank Liverpool John Moores University for letting IMPRESS to hold this landmark event in Liverpool and also for those who attuned."

Our Editor, Patrick Trollope commented following the meeting that:- "It is interesting to see that IMPRESS is seeing the bigger picture and not just concentrating on the national and international groups. They want our opinions and want to help us to deliver a better service to you our readers. Like IMPRESS, all of us at Southport & Mersey Reporter support these proposals for a new regulator that would be wholly independent of Government or commercial interests, committed only to enhancing the standards of the British press. We hope that as many media organisation as possible join IMPRESS. we just hope that our fear that cost of the system will not be prohibitive for online media to take part as well as many tradionally small independent media groups have found under the current system. If IMPRESS is able to keep costs down and can balance, as it hopes to, between free speech and privacy, it should be a very powerful and useful body indeed."

To hear our full audio interview, we did with Jonathan Heawood that is very interesting please click on here now. Please note that a Silverlight version will be added soon. Also if you have any comments about the media and self regulation, please do email us via:- news24@southportreporter.com.

Going slightly off topic, it is interesting that in America that People Magazine has effectively banned Paparazzi photographs of celebrity Kids this week... We would like your views on should UK Papers and Magazines follow the same path? Again please email your views on this to:- news24@southportreporter.com.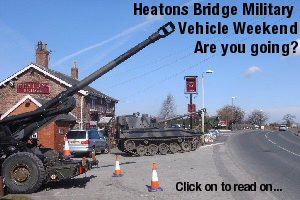 B.O.A. 70th Anniversary DVD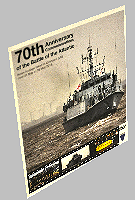 THE video footage we have taken at the 70th BOA events this year in Liverpool has now been fully edited is available to buy, on a DVD, from our Online Shop, on Mersey Reporter very soon. For each DVD sold, £3.00 will go to the Liverpool's Lord Mayor's Charity Appeal. (Registered Charity No. 229539) At this stage we can only do UK postage options, but if you are outside the UK, you can still order copies, but only via emailing us:- news24@merseyreporter.com with your FULL address and we will get back to you with a postage cost and a payment link, should you wish to continue.
| | | |
| --- | --- | --- |
| | Click on to read on! | Click on to read on! |

KEE
P up-2-d
ate
with our free daily news emails.
Are you subscribed?
Sign up today to our daily email news service via... Formby-Reporter.com

If you subscribed you can keep in up-to-date with what's going on in and around Merseyside. It is free and we do not send out massive amounts of emails. Your email is kept under the UK's Data Protection Act, so you can be sure that you will not have problems.