Design-a-Garden schools competition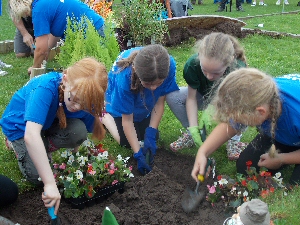 THE Southport Flower Show is excited to launch this year's Design-a-Garden competition, open to all junior school children in years 3, 4, 5 and 6.

Sponsored by the West Lancashire's Freemasons' Charity, the competition is an opportunity to let children's imaginations literally run wild and create their own eco friendly garden, based upon the show's theme of 'Brazil' this year.

A team of judges will pick two winning designs, which will then be constructed for this year's show, which takes place from the 14 August to 17 August 2014.

The winning gardens will then be on display to the show's 70,000 visitors.

Ray Roukin, General Manager at Southport Flower Show, said:- "It's lots of fun giving primary school children the chance to get involved at the Southport Flower Show. The Design-a-Garden competition is open to all children in years 3, 4, 5 and 6 and we're keen to see what exciting ideas are entered. We're encouraging the incorporation of recycled matter as well as lots of colour and plants. The two winners will not only have their gardens created and displayed but will also be invited to the show along with their families and teachers. They'll also receive £500 to enhance their school's grounds and £50 gift vouchers for themselves. Ten runners up, with families and teachers, will also be invited to the show and will receive £50 for their school's grounds too."

Entry forms, which have a template for the design on the reverse, are available from the website. Alternatively please email the Southport Flower Show team or call them on:- 01704 547147.
The closing date for the competition is Friday, 30 May 2014.

The Southport Flower Show is the largest independent show of its kind in the country and will have over 350 exhibitors and 18 show gardens. Tickets are £17 and now available to buy online.
11 YEAR MURDER ANNIVERSARY OF 18 YEAR OLD ANDREW JONES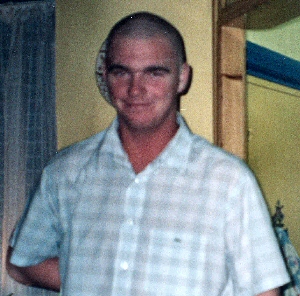 THE parents of a teenager killed following a night out 11 years ago are urging anyone that can help them get justice for their son to come forward. Andrew Jones was only 18 when he died following an attack in Liverpool City Centre in the early hours of Sunday, 9 March, 2003. Police officers found Andrew lying in Hanover Street, at its junction with Gradwell Street, Liverpool, just before 3.30am. He had suffered serious head injuries and was taken to the Royal Liverpool University Hospital where he died the following day. His parents Christine and Andrew have campaigned vigorously since their son's death to bring him justice.

Christine said:- "11 years on, we still have no resolution and the pain of losing a child remains worse than any other pain imaginable. To lose a child in such a brutal and senseless way is indescribable. I am still hoping that someone will come forward and give the police the information we need, so that someone can be brought to justice for Andrew's death. The person who attacked Andrew that night not only stole his life and dreams they stole ours too. I wonder if they, or the girls they were out with that night, now have children? Do they have any sense of the pain we are still feeling day in, day out? We have lost our much loved son in a brutal way and we will not rest until we have justice for him, so I beg anyone with any information that could help us and the Police investigation to please contact the Police."

Merseyside Police is offering a £10,000 reward for information leading to the arrest and prosecution of the person, or persons, responsible for Andrew 's death.

Detective Superintendent Dave Brunskill, the senior investigating officer in the case, said:- "The sense of loss to Andrew 's family is still sharply felt by them. Andrew should have been 30 in April and maybe would have had a family of his own. Instead his life was ended cruelly short and his parents are not only having to deal with losing their son they are also left feeling that justice hasn't been done. "Someone knows what happened that night and knows who is responsible. Maybe you have been able to bury it all these years but it is a terrible thing to sit on and the burden of guilt must weigh heavy? Now is the time to search your conscience, to realise the pain that Andrew's family still feel to this day and to do the right thing. By coming forward now, you can help bring this investigation to its proper conclusion and help this family find some peace. We are determined to find those responsible for Andrew's death and will leave no stone unturned in our bid to get justice for his family."

Anyone with information is asked to contact detectives from the Major Incident Team on:- 0800 230 0600, or Crimestoppers, anonymously, on:- 0800 555 111.

Local hero receives national award for work in mental health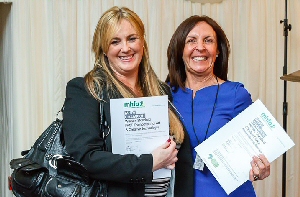 FACT (Foundation for Art and Creative Technology) from Liverpool was presented with a Mental Health First Aid (MHFA) England Award at the House of Lords on Wednesday 26 February, in recognition of their exemplary work in the field of mental health. Each award winner was congratulated on their achievement by Professor Lord Patel of Bradford OBE, Patron of MHFA to an audience of 150 people.

In the UK, 1 in 4 people will experience mental ill health and MHFA is a practical way that people can use to support those who are affected. This is the fourth year that the organisation has celebrated achievements in this field but is the first time the Armed Forces and the corporate Workplace environment have been included within the nomination categories. The categories are; Instructor Champions, Organisations who employ Instructors, Exemplary Individuals and Exemplary Organisations.

The Awards identify examples of excellent projects and individuals, acknowledging innovation and high performance in raising mental health literacy across England. FACT was nominated for exemplary leadership in increasing mental health literacy in the community, collecting the award Tracy Fairclough, Head of FACT Services, said:- "The award is fantastic news for us, and comes as a result of a real joined up effort to train each department at FACT in MHFA. We've developed a strategy to ensure that by the end of 2014, each person in FACT will be trained in some form of mental health first aid. It is incredibly important to us that we facilitate this training, as the projects we deliver across Merseyside require a universal understanding of mental health issues and the effects mental health can have on individuals. Attending the awards ceremony in February was such a rewarding experience and instilled a real sense of achievement for the work we have been doing. It was great to network with other similar orgnisations, so many of the people we spoke to were as passionate as we are about making a difference to the UK mental health and it was really inspiring. It really brought home the message that mental illness affects so many of us and in different aspects of our lives. We should all be working together to learn how to deal with mental health and eradicate the stigma that can so often surround it."

Over 65,000 people in the UK are now MHFA trained and have been taught to:-

► Spot the early signs of a mental health problem

► Feel confident helping a person experiencing a problem

► Provide help on a first aid basis

► Help protect a person who might be at risk of harm

► Help prevent a mental health illness from getting worse

► Help a person recover faster

► Guide a person towards the right support

► Reduce the stigma of mental health problems

Poppy Jaman, CEO for MHFA England spoke at the event and said:- "I am extremely proud that our organisation has taken the national MHFA Awards ceremony into its fourth year and in doing so, continued to celebrate the fantastic work of our MHFA Instructors, the positives changes they are making within our society and our growing influence on the mental health agenda. This year, and for the first time, we opened the nominations up for public voting and the engagement has been far greater than we anticipated.

The feedback that I've been receiving is that an MHFA Award is now considered a coveted distinction of excellence in the field of mental health, and something which I believe is made even more special by being presented by our MHFA patron, Lord Kamlesh Patel at the prestigious House of Lords. I would also like to offer my thanks to Lord Patel for hosting this event once again."

Professor Lord Patel of Bradford OBE who presented the awards said:- "I am delighted to host the fourth MHFA Awards in the House of Lords, celebrating the success of an organisation that creates positive change in the lives of people with mental ill health. Since its inception in the UK, MHFA has made significant positive changes to how mental health is dealt with in all aspects of society. Last year MHFA was instrumental in the launch of two important new initiatives; the Armed Forces MHFA programme and the City Mental Health Alliance, both of which have been made possible by the hard work and dedication of the many individuals who have been recognised at this year's Awards event. As a Patron of MHFA, I am proud to be involved with an organisation whose actions are consistently improving the mental health literacy of our society."

Nominations for next year's awards will be open from mid November 2014 and further information will be posted on:- mhfaengland.org prior to the submission deadlines.