The Kwibuka Flame arrives in Liverpool
Photo in and report by L. Trollope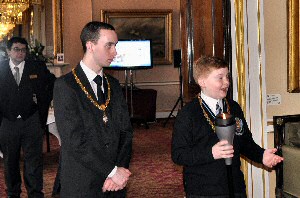 THE "Kwibuka Flame", which is visiting major Cities across the UK, arrived in Liverpool on Friday, 14 March 2014. This torch is a means of commemorating all those lives lost 20 years ago when during the 1994 genocide in Rwanda, a million people perished when neighbour turned on neighbour; extremist Hutus incited others to kill the Tutsi in their midst and also more moderate Hutus who dissented. This was an event which traumatised a nation and horrified the world. The atrocities have been remembered every anniversary since by Rwandans and their supporters, but this is the 1st year which has featured the torch. This flame was originally lit in Kigali, the Rwandan capital in January 2014 and continues its travels until 7 April 2014; when the national mourning period commences.

Besides being a focus of remembrance for families and friends who are still struggling with the aftermath; so painful that many cannot speak of their experiences or burst into tears when faced with discussion, this flame also serves as a reminder to them and to others, ourselves in the UK included, as to the depths of depravity humanity can plummet to when prejudices and grievances, real or imaginary are allowed to fester and are likely to be exploited by evilly motivated people. Such incidences have scarred history and continue today. It behoves us all to be on our guard, for no nation is immune. Meanwhile, Rwandans have striven gallantly to build a more positive future and value the support given from within our communities.

During a simple ceremony in Liverpool Town Hall, on Friday, 14 March 2014, the Lord Mayor, Cllr. Gary Millar and other representatives received the torch. The Lord Mayor said:- "This is an opportunity to honour all of those who have suffered at the hands of extremists and ensure that their memories live on. It is vitally important that we never forget the 1 million people who died in just 100 days and the impact that had on their families and the great nation of Rwanda. We must also never forget all victims of genocide and other atrocities elsewhere in the world. I believe it is our collective responsibility to educate both the young and older to ensure that such hateful crimes do not take place in the future."

Local MP for West Derby, Stephen Twigg, added:- "Remembering honours and dignifies the memory those innocent lives lost in the genocide. We are honoured to be involved in the 20th anniversary commemorations of this significant date in history, I hope this serves as a reminder that such injustice will not be tolerated or forgotten."

Similar sentiments were echoed by others, including the Younger Lord Mayor, Jake James and Oliver, the Junior Lord Mayor, each of whom held the torch and agreed that it is important for younger people to hear the truth of what happened too.

Taking the torch on to its next destination, Leeds, are Rwandans, Richard Mutsinzi, who now lives in Leeds, but who visits Liverpool regularly during his work in the Home Office, and Philomene Mwamaliya, who works in the community in Liverpool. We wish them well on their journey.
Click on here to see more photographs from this ceremony.
...HAPPY BIRTHDAY...
If you have someone you want to say happy birthday to, for free, then use the email address below to send us the names you want us say happy birthday to, and/or a photograph. Email us today!

KEEP up-2-d

ate




with our free daily news emails.

Are you subscribed? Si

g

n

u

p

today

to

our daily email news service via... Formb

y

-

Re

p

orter

.com



If you subscribed you can keep in up-to-date with what's going on in and around Merseyside. It is free and we do not send out massive amounts of emails. Your email is kept under the UK's Data Protection Act, so you can be sure that you will not have problems.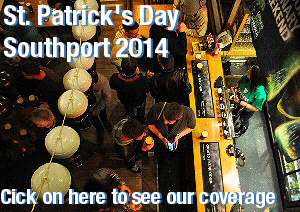 WIRRAL HOTEL MARK MACMILLAN PARTNERSHIP AT VIP BIRTHDAY EVENT
SAFE - Update
Consumer

Concerns in Southport

Town Centre
North West MEP wins environment award for his Fishy work
Energy bills get lighter
WARMTH SCHEME RAISES AWARENESS OF HELP AVAILABLE FOR PEOPLE WITH CIRCULATORY CONDITIONS
NORTHERN RAIL REPORTS REDUCTION IN ASSAULTS ON STAFF
Housing plans for former school site
'City Bike' is City's bike!
New vision for Garston
CQC awards highest rating to The Clatterbridge Cancer Centre
Wishes come true for young carers thanks to £500 donation by Church Square shoppers
Official talks on landlord licensing underway
Hope Fund cash awarded
Young people in Liverpool, Knowsley and the Wirral go for DofE Gold
Next of Kin Appeal... Are you related to Robert Latha???
Next of Kin Appeal... Are you related to Roger Davis???
Globetrotters learn from nuclear experts at the Royal
IT'S ALL ABOUT BEING GREEN AT LIVERPOOL ONE
Parklands High School set to close
New plans for youth and play centres
29 Year Old Charced Following Nags Head, Thornton Assault
charities join forces to support merseyside families
The Kwibuka Flame arrives in Liverpool
2 IN 3 MUMSNET PARENTS CAN'T AFFORD MENINGITIS VACCINE
SOUTHPORT FASHION SHOW IS THIS WEEKEND!
Lord Mayor helps 'super parents' graduate
Liverpool Support Group for Glaucoma Patients
St. Patrick's Day - Southport 2014
Liverpool unites with other cities to tackle social exclusion
Trust Board on the road in Southport
Veterans centre celebrates first birthday
Event success for Liverpool
£2m makeover planned for market
Letters to the Editor:- "Are you going to our great concert of choral works?"
Liverpool's Zero tolerance for litter louts

| | | |
| --- | --- | --- |
| | Click on to read on! | Click on to read on! |
B.O.A. 70th Anniversary DVD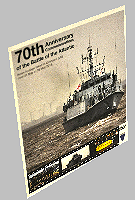 THE video footage we have taken at the 70th BOA events this year in Liverpool has now been fully edited is available to buy, on a DVD, from our Online Shop, on Mersey Reporter very soon. For each DVD sold, £3.00 will go to the Liverpool's Lord Mayor's Charity Appeal. (Registered Charity No. 229539) At this stage we can only do UK postage options, but if you are outside the UK, you can still order copies, but only via emailing us:- news24@merseyreporter.com with your FULL address and we will get back to you with a postage cost and a payment link, should you wish to continue.