Multi Award Winning Merseyside Author Visits Formby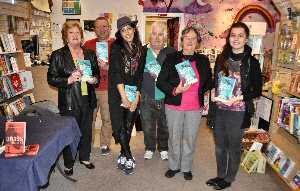 THE author Helen Walsh was in Formby Books, signing copies of her latest sexual thriller, the 'Lemon Grove'. This book is all about forbidden pleasure, as the tale is set around a woman who becomes dangerously attracted to her teenage stepdaughter's boyfriend. If that was not hot enough, it is also set in Mallorca! Being a winning author, Helen herself is surprisingly very shy, but fantastic to talk to, so it was no surprise that all those who attended the signing not only came away with signed copies, but got some hot tips from the Warrington born novelist. You should know that like most of her stories, it is a brilliantly paced novel. Keep an eye out for it in the future, as it lends itself well to cinema and stage. The 'Lemon Grove' is the 5th book she has written and again is tipped to be the hot read of the summer. To find out more about her go to:- helen-walsh.co.uk. If you missed this author, do not miss the next, go to Formby Books, the engaging Brian Prescott, who has written 'Chloe the Camper Van' series, will be in store. He will be at the shop on Saturday, 29 March 2014, from 11am to 3pm...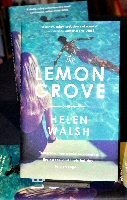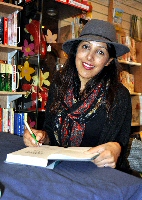 Post Man Pat has a rival on Merseyside!
WILL the postal giant TNT push out the Royal Mail on Merseyside? This question is now being asked as 500 new jobs have been created, many of them taken by people who have been unemployed for long periods, after the company said it decided to pick Liverpool as the 3rd place to offer its delivery service. The other 2 areas are London and Manchester. TNT said that they picked Liverpool to become a hub for TNT jobs because of:- "the way the City has reached out to investors." TNT will be delivering direct mail such as business mail which could include anything from bank statements to council tax bills very soon, so if you live in a L postcode area, keep an eye out for a brand new Post Man Pat! But Royal Mail has said that it was wrong that TNT can "cherry pick" work in different areas. So what are your views on this? Email us to:- news24@southportreporter.com Are you like Royal Mail, with reservations about the news or are you like Liverpool's Mayor Joe Anderson, who has publicly said:- "I am delighted that TNT Post has chosen Liverpool as the latest location for their delivery service."? Do you think Southport, after losing its main Post Office on Lord Street and the issues that have followed, should be also included in TNT's coverage? Do you care who delivers mail anymore? Also we found out Royal Mail has officially stopped using bikes for deliveries, but the TNT new workers, will be given bikes to speed up their rounds as they deliver across Liverpool, Knowsley and parts of Sefton. Is that a good environmentally friendly idea?
...HAPPY BIRTHDAY...

Amy Marriott - We hope you had a fantastic Birthday, from Lucy's Coffee Shop

Andrew Quinn - Happy Birthday in advance, from all the old University of Leicester gang!

If you have someone you want to say happy birthday to, for free, then use the email address below to send us the names you want us say happy birthday to, and/or a photograph. Email us today!

KEEP up-2-d

ate




with our free daily news emails.

Are you subscribed? Si

g

n

u

p

today

to

our daily email news service via... Formb

y

-

Re

p

orter

.com



If you subscribed you can keep in up-to-date with what's going on in and around Merseyside. It is free and we do not send out massive amounts of emails. Your email is kept under the UK's Data Protection Act, so you can be sure that you will not have problems.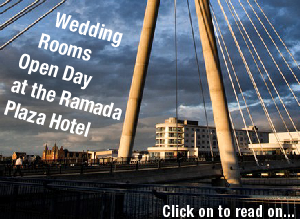 B.O.A. 70th Anniversary DVD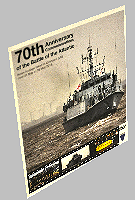 THE video footage we have taken at the 70th BOA events this year in Liverpool has now been fully edited is available to buy, on a DVD, from our Online Shop, on Mersey Reporter very soon. For each DVD sold, £3.00 will go to the Liverpool's Lord Mayor's Charity Appeal. (Registered Charity No. 229539) At this stage we can only do UK postage options, but if you are outside the UK, you can still order copies, but only via emailing us:- news24@merseyreporter.com with your FULL address and we will get back to you with a postage cost and a payment link, should you wish to continue.