Travelodge launches £25m advertising campaign inspiring Britain to get up and go
THE Travelodge group, is the UK's biggest independent hotel chain and it has now announced the launch of a new £25 million advertising campaign to inspire Britain to get up and go. The campaign, which is the company's biggest advertising spend to date features scenes shot across Britain and highlights Travelodge's new look, being delivered through a £57 million hotel modernisation programme. This includes the installation of more than 37,000 new bespoke king size Travelodge Dreamer beds. The campaign marks the company's return to television after a four year absence and launches with an extended ad during ITV's flagship programme, Britain's Got Talent, on Saturday, 10 May 2014. In addition to TV, the campaign also includes an extensive press, outdoor and digital presence.
Peter Gowers, Travelodge Chief Executive said:- "Our new advertising campaign is the latest milestone on our journey to build a new Travelodge and become Britain's favourite hotel for value. We've expanded from our traditional roadside locations and now have more than 500 hotels. We've been investing a million pounds a week in modernising our hotels and we're installing more than 37,000 new Travelodge Dreamer beds. Our customers are telling us they love our new look, so now is the right time for us to be back on television, inspiring people to get up and go. Our campaign inspires you to get up and go and explore all that Britain has to offer. Whether you are going to take the kids, leave the kids, or make more kids, there are now over 500 Travelodge hotels to base yourself in and thousands of new beds to get up and go from."
Travelodge has recently embarked on a clear strategy to become Britain's favourite hotel for value. In addition to its investment in extensive hotel refurbishment, in January 2014, the chain announced it will install its new Travelodge Dreamer bed in all its UK hotels by September 2014. During February and March 2014 almost 9,000 team members received new customer service training and in April 2014 Travelodge slashed prices for wifi to an initial free period of 30 minutes and £3 for up to 24hrs. The company will extend its network of hotels further this year, with 15 new hotels expected to open in city centre and key holiday locations during 2014. Peter Gowers continued:- "Since 1985, we've been making travel affordable to millions of people across Britain. Our continuing expansion into key City Centres, our new more modern look and actions to slash the cost of wifi access are all part of our ongoing journey to become Britain's favourite hotel for value."
CCTV Appeal following a burglary on Hesketh Road, Southport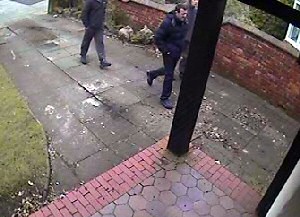 MERSEYSIDE Police Detectives are releasing CCTV images of 3 men they would like to speak to in connection with a burglary in Southport on Thursday, 3 April 2014. Patrols were called to a house on Hesketh Road at about 7.30pm following a report of burglary in which 2 off road motorbikes were taken. Officers attended, carried out house to house enquiries and launched a full investigation into the case. Detectives are appealing to anyone with information about the burglary to call Police. They are particularly keen to speak with the 3 men pictured, as they believe they were in the area at the time and could have important information that could assist their enquiries. The 2 off road motorbikes taken were a black Honda:- CRF 450, with a red seat and Monster energy drink stickers on the chassis and a yellow Suzuki:- RM 450, with black seat and gold wheels. Anyone with information is urged to contact Sefton CID on:- 0151 777 3823 or Crimestoppers, anonymously, on:- 0800 555 111.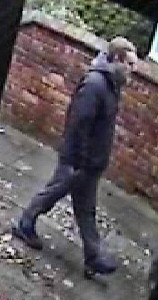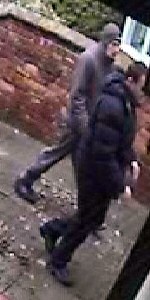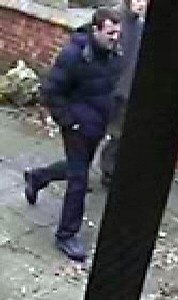 Trailer firm boss dreams of Liverpool title win ????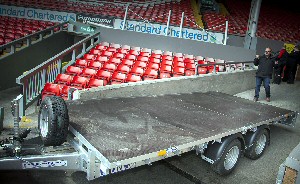 A businessman and lifelong Liverpool fan is hoping for a dream finish to the football season - with him joining his Kop idols on the pitch. But even if the Barclays Premier League title ends up 36 miles away down the M62 at Manchester City's Etihad Stadium, John Barlow's company, Barlow Trailers, will still be playing a big part in the glittering presentation ceremony. The company, a distributor for Ifor Williams Trailers, is responsible for delivering the staging and equipment needed for the on-pitch presentation of the trophy at whichever North West club wins the title. However, John, who has been a Liverpool season ticket holder since 1987, is desperately hoping he will be pulling 2 trailers, packed with the all staging needed for the presentation, onto the hallowed Anfield turf in front of more than 45,000 adoring fans.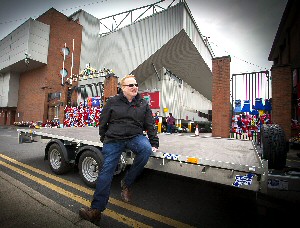 John said:- "I have been contracted to deliver the staging to both Anfield and the Etihad stadiums. We will be using 2 Ifor Williams trailers, loaded with all the equipment needed for the event, at each ground. The trailers will parked very close to the grounds, Then at the end of both games, which are being played simultaneously, they will be pulled onto the centre of the pitch of whichever side wins the Barclays Premier League. The staging will then be very quickly erected ready for the presentation of the trophy and medals to the players. Obviously, as a massive Liverpool fan I hope the presentation will be here at Anfield. It will certainly be an honour if I get to play a small part in the presentation if Liverpool do win the title. I've certainly got my fingers crossed. Of course Chelsea are still in with a shout too, it's all to play for. However, I am not involved in the supply of trailers to Stamford Bridge should they win the league."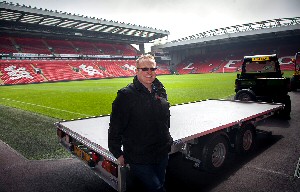 John took a trailer along to Anfield for a test run and says getting the loaded trailers pitch side poses no problem. He then added:- "It's important we tested the procedures ahead of what could be a massive day. The world will be watching and with 45,000 plus fans in the stadium and millions glued to their TV sets world wide we have to make sure we get it right. That's why we will be using the best equipment and that's why it has to be Ifor Williams trailers. They are undoubtedly the best trailers in the UK, if not worldwide. Quite simply they are the market leaders and I know I can rely on them. It's quite strange actually as people think trailers, and we sell more than 1,000 Ifor Williams trailers a year, are only used by farmers and builders. But nothing could be further from the truth and we provide trailers to people for all sorts of different uses. I'm just delighted to have been asked to help. Obviously, as a Liverpool season ticket holder, I hope the Barclays Premier League trophy will be handed to Stephen Gerrard here at Anfield. But should it go to Manchester City we have prepared just as thoroughly and I will still be proud of Barlow Trailers' involvement, even if I will be here at Anfield."

Andrew Reece-Jones, the Design Engineering Manager at Ifor Williams Trailers, is also a Liverpool fan. He said:- "On a personal level it would be brilliant if Liverpool could clinch the title again after such a long time, but we are delighted our trailers are involved in the trophy presentation ceremony whoever wins the Premier League. May the best team win."