Music Line-Up Announced For 'In Conversation With Michael Heseltine'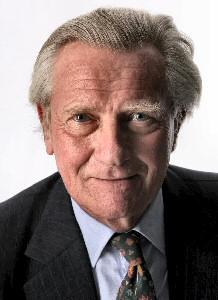 LITTLE Atom Productions are delighted to announce the music line up for their highly anticipated In Conversation event with Freedom of Liverpool recipient Lord Heseltine on Tuesday, 17 June 2014. The event, which takes place in St George's Hall Concert Room, forms part of the official programme for 2014's International Festival for Business. The signature In Conversation format sees the interview interspersed with unique versions of the interviewee's 5 favourite songs performed live on stage. Karen Podesta of Little Atom Productions said:- "We always look forward to receiving our guest's song choices and matching them up with incredible talent from across the City. It's always an exciting challenge and we've had a great time working with Lord Heseltine's song choices." As always, the song choices themselves will remain a tightly guarded secret until the night, but the In Conversation audience can look forward to enjoying performances by The Loose Moose String Band, soprano Rachael Russell, traditional Irish folk musicians Terry Clarke-Coyne and Jon Turton, actor Keith Woodason and a specially commissioned string quartet from the Liverpool Philharmonic Youth Orchestra. The former Deputy Prime Minister and Defence Secretary will be interviewed by Mike Neary on Tuesday, 17 June 2014, in the Concert Room of St George's Hall. from 7.30pm (6.30pm doors). Tickets (from £25) are on sale now and available online.
North West punches above its weight in start ups
THE North West is flourishing as an entrepreneurial mecca, accounting for an increasing share of British start ups, with almost 100,000 new businesses launched in 3 years, according to a new report from Barclays conducted by the Economist Intelligence Unit. Between 2009 and 2012, the North West saw a 10% rise in new business creation, and captured 15% of the UK's regional funding on offer from so called growth accelerator schemes. In total 98,885 new businesses launched between 2009 and 2012 across a 100 mile stretch of the North West running from Liverpool to York. The report surveyed trends in entrepreneurial Britain and found that labelling "innovation hotspots" produces a compound effect that fosters entrepreneurialism. It concluded that entrepreneurs are made, not born, and that entrepreneurialism is something that can be cultivated with the right mix of learned skills, opportunity access and confidence. While barriers to entry and increased investment are showing bright spots for UK businesses, more could be done to unlock new business start ups. The report identified the following challenges:-

► Encouraging entrepreneurial hubs beyond traditional City boundaries.

► Strengthening ties between education systems and the business community.

► Removing demographic-specific barriers to entrepreneurialism.

► Better matching the funding needs of entrepreneurs.

The report surveyed experts across industry, academia, government and business about what conditions are needed to support an innovation ecosystem in the UK.

Andy Gornall, Head of Business Banking for Barclays in the North West said:- "Entrepreneurs will thrive across the UK if conditions are put in place that allow them to do so. This research shows that business, the education sector and Government can all do more to create thriving entrepreneurial ecosystems across the UK. The North West, in particular, is an example of a successful hub establishing itself outside London and the South East. It shows it can be done. The challenge now is for all interested parties to do more to create those conditions elsewhere. A thriving entrepreneurial industry in the UK will create jobs and growth and have a knock on effect to the wider UK economy. It has to be a good thing."
Southport 'Open Garden' Event in aid of local Charities
PROFESSIONAL gardener and Southport resident Andy Williams and his wife Judy are opening up their fabulous garden to the public on Saturday, 21 June 2014, in aid of 2 local charities; KIND and Queens Court Hospice. They are hosting an 'Open Garden' event at their home on 21 Ash Street, Southport, PR8 6JE on Saturday 21 June, from 10am to 4pm. Entry to the event is £2 and there will be a plant sale, raffle, arts and crafts stalls and refreshments available. There will also be a free planting plan for visitors so that they can identify all the plants in the garden. All proceeds from the day will go towards local children's charity KIND and Queens Court Hospice. 21 Ash Street has an exquisitely kept English garden with an array of interesting planting combinations including many unusual types of plants and flowers. The garden has lawns, herb borders, a vegetable garden, a pergola, decked patio and traditional wooden summer house. Andy has been a professional gardener for over 30 years. He was Head Gardener for the Sultan of Oman at his London residence for 22 years before heading north to Southport in 2007.

Soaring fashion jewellery chain flies in to Pyramids Shopping Centre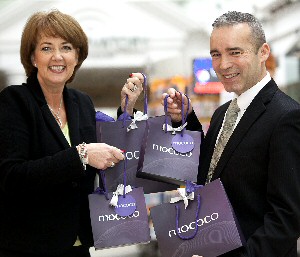 IT'S a classic tale of entrepreneurial success; with help from celebrities like Christine Aguilera, Cheryl Cole and Holly Willoughby along the way. The new Birkenhead store is expected to create 10 new jobs.

From a modest investment of £250 in 2006, the rapidly expanding fashion jewellery chain, Mococo, is projecting a turnover of £8 million this year. The latest chapter in the story of Mococo's spectacular growth will see them open a sixth store at Pyramids Shopping Centre in Birkenhead adding to their existing shops in the North West and North Wales in Ruthin, Mold, Wrexham, Chester and Liverpool. The company also has a Pandora store in Wigan. Not unlike the iconic Laura Ashley in the 1960's, it all started with mum of 2 Maureen Hooson making her own jewellery at her kitchen table at the family home in Northop, in Flintshire. Maureen is the creative driving force behind Mococo, which specialises in "affordable glamour", while husband Lee keeps the wheels turning in the engine room of the business, in a partnership of complementary skills that's proving a winner.

Born in Liverpool and raised on the Wirral, Maureen, a former pupil of Rock Ferry Convent School, worked for more than 20 years for the high end jewellers, Boodles in Chester. Following the arrival of sons Oliver and Adam, now 24 and 22 respectively, she worked part time and it was then that the idea for Mococo was born. It started out in 2006 with Maureen making her own jewellery for a party plan business and later buying in jewellery from other designers. She and Lee opened the first shop in Ruthin a year later at a time when the recession was beginning to bite but, counter intuitively, it was the ideal time to do so. Maureen explained:- "When the recession kicked in, the sales of really expensive high end items slowed down while sales at the affordable end of the spectrum took off. What, on the face of it, seemed to be an inauspicious time to start a business was actually the perfect launch pad for Mococo. Just because there's a recession, people don't stop wanting to treat themselves. On top of that, a lot of what we sell is for important occasions like birthdays, for an anniversary, Christmas, Easter or Mother's Day; those occasions never go away. We keep refreshing our range as fashions change, we keep on top of it. We spend a lot of time abroad or in shows; anywhere we can find the next big thing. In addition to favourites like Thomas Sabo and Pandora, we also sell stunning jewellery from cutting edge designers like Stephen Webster, Shaun Leane and Chlobo. We regularly see our jewellery being worn by the likes of Christine Aguilera, Martine Mccutcheon, Holly Willoughby and Cheryl Cole; and Peter Andre loves Chlobo. Our main focus though is our customers; customer service is king. Without our customers, the business would not exist. They are our number one priority. What we sell is fashion jewellery that is real, it's semi precious; it's affordable glamour. For example, if a girl has bought a new outfit she'll come in with the outfit to find the perfect jewellery to go with it."

According to Maureen, Pyramids Shopping Centre is the perfect location for the next staging post as part of their ambition to open more than 30 stores nationwide. She said:- "Pyramids Shopping Centre is one of the busiest shopping hubs in the north west and going forward it fits with our style of shopping experience. Birkenhead is a town that we have wanted to move into for quite some time now as we feel it sits well with our brand. We're really looking forward to opening our store there. Every time we open a new store, we go to the next level, we add a bit more."

Managing Director Lee Hooson added:- "We are really excited to be opening a new store in Birkenhead and bringing some of the world's most stylish, fashionable and affordable designer jewellery to Wirral."

Derek Millar, Commercial Director for Pyramids Shopping Centre said he was "really delighted" about the arrival of Mococo at the busy shopping centre. He said:- "We already have a whole host of shops catering for fashion lovers so the range of fashion jewellery sold by Mococo will be the perfect fit. We have had some really important businesses open with us in recent months including H&M, Liverpool FC, Our Beautiful Life fashion boutique and Roman. It is terrific to also welcome Mococo to the ranks and we are looking forward to the new store opening with us soon."

For more information about the Pyramids shopping centre go to:- pyramidsbirkenhead.com.