Youngsters get crafty in Church Square Shopping Centre with half term family fun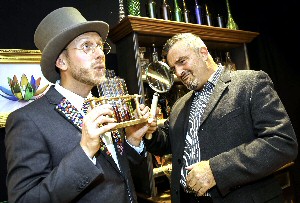 THE St Helens' Church Square Shopping Centre had youngsters letting their artistic talents fly with glass decorating. As we reported 15 May 2014 issue, the centre was going to offer youngsters the chance to learn the ancient art of stained glass making and that is just what happened over Friday, 30 May 2014 and Saturday, 31 May 2014.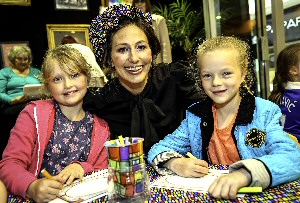 Church Square Shopping Centre manager Steve Brogan said:- "Local youngsters have been able to discover the wonders of glass, from using it to create their own musical compositions through to stained glass, an art form that goes back generations.We are at the heart of the St Helens community and we feel it's important to put on free events like this during school holidays. As a dad myself, I know that all parents welcome the chance to get out with their youngsters for the day, without having to spend too much money."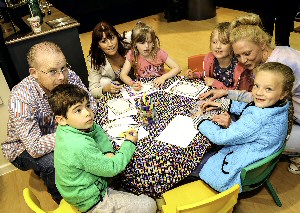 The Glassical Galleria opened in a spare shop unit in Church Square Shopping Centre, featuring artists dressed as fun characters, including singer Gloria Glass Half Full and her musical brother Garibaldi Glass Half Empty.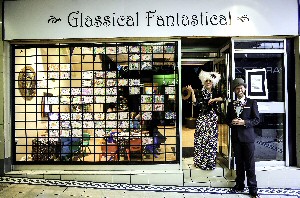 The musicians gave an impromptu glassical performance, blowing a tune on Gloria and Garibaldi's fantastical bottle based pipe instrument, while youngsters joined in with a sing along. The children were then able to make their own stained glass artworks, which are now on show at the centre.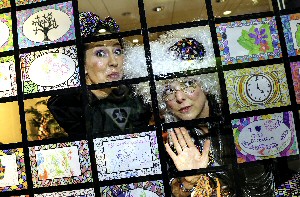 Church Square Shopping Centre is home to a range of big name stores; such as River Island, BHS, Boots and Superdrug - along with independent retailers plus the busy St Mary's Market.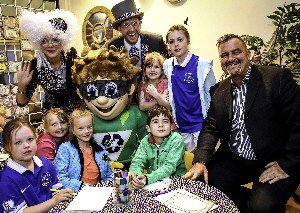 For details on what's happening at the centre and how to take part in the Glassical Galleria Fantastical Experience visit:- churchsquaresthelens.co.uk.

RAF Dakota Flypast for the 2014 Formby Festival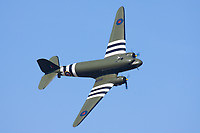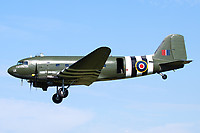 THE Formby Festival have secured a RAF Dakota Flypast on Saturday, 19 July 2014. The Douglas C-47 Dakota is without doubt one of the most successful aircraft designs in history. It became one of the world's most famous military transport aircraft and saw widespread use by the Allies during World War 2 and subsequently by Air Forces and civilian operators worldwide. Everton Football Academy will be working with us and providing soccer skills training and looking out for the next homemade star player. Booking forms for this activity, which is provided free to the children. Places are limited. Kids Cooking Marquee run in conjunction with The Royal Academy Cullinary Arts will be back where kids can make Speedy Stir Fry, Peawack and Chicken Pasta, Spring Vegetable Risotto, Pizza, all free but we recommend parents book their places to avoid disappointment as spaces are limited. Online booking forms will be available at the end of June at:- formbyfestival.co.uk or parents can send an email to obtain a booking form now. Places are limited. Keeping checking our Twitter and Facebook for news of what is coming to the event.
WARMTH SCHEME REACHES MAJOR MILESTONE IN MERSEYSIDE

A warmth scheme which helps vulnerable people in Southport with heating and insulation is celebrating its 7,000th referral in the region. nPower Health Through Warmth is managed in Merseyside by Energy Project Plus, in partnership with local authorities in Halton, Sefton, Wirral, Knowsley and Liverpool, to offer insulation and to install or repair heating systems for vulnerable people whose health is made worse by cold living conditions. Since the scheme was launched in 2000, it has gone from strength to strength, achieving 7,000 referrals and funding more than £6million worth of measures in the region.
Robbie McAndrew, local co-ordinator from Energy Projects Plus, comments:- "It is fantastic that nPower Health Through Warmth has been able to reach so many people in need of help with heating and insulation. This milestone has been achieved by working closely with community professionals, charities and other organisations across Merseyside and we would like to thank everyone involved for helping make the scheme such a success."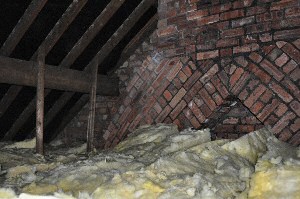 Elaine Midwinter, nPower Health Through Warmth scheme manager, adds:- "Although spring has arrived and we are enjoying warmer weather, we're keen to make people aware that help is available from Health Through Warmth all year round. It is great to have reached this fantastic milestone, and we hope to help even more people in Merseyside in the coming months so they are ready for winter."

nPower Health Through Warmth is available to vulnerable homeowners who have a cold related illness, a low income with little or no savings and are unable to fully fund a new boiler or heating system. You do not have to be, or become, an nPower customer to benefit from the scheme.

Since the scheme was founded in 2000, more than 82,000 vulnerable residents in England and Wales have been referred to nPower Health Through Warmth for aid with heating and insulation. More than £66million has been levered to help fund the work required, which includes £2million from charitable organisations. In addition, £9million has been contributed from the nPower Health Through Warmth Crisis Fund.

To find out if you, or someone you know, may be eligible for help through nPower Health Through Warmth please contact 01482 396278 or 01482 396358.
CLA welcomes greening proposals
THE CLA has said that Government proposals for Ecological Focus Areas (EFAs) as required under the greening criteria of the Common Agricultural Policy (CAP) will avoid complex bureaucracy while recognising the environmental work farmers are already undertaking. The Association responded positively to the announcement by the Secretary of State for the Environment, Food and Rural Affairs, saying that giving farmers access to options such as hedgerows to count towards EFAs, means that productive land will not have to be taken out of use. CLA North Regional Director Dorothy Fairburn said:- "I am pleased that Defra has listened to the concerns of the CLA and its members regarding the implementation of EFAs so that English farmers are not subjected to unnecessary levels of red tape, or put at a stark competitive disadvantage in relation to other member states. Without heeding this advice, farmers would have had to take arable land out of production, which would be inconsistent with Government policy to grow the rural economy whilst improving the environment." However, Miss Fairburn said she was disappointed by the potential delay to payments for farmers who opt to include their hedgerows as part of their five percent EFA. She added:- "This delay could result in a period of up to 18 months between payments, having a huge impact of farm cash flow."