Prosthetic limbs and aircraft wings to help launch International Festival for Business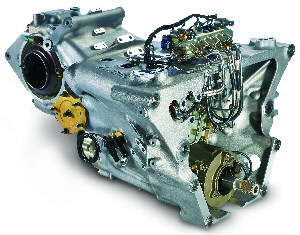 A prosthetic foot, a replacement knee and the winglet of a jet plane are just some of the highlights of British manufacturing that will be on hand to greet Government ministers and global business leaders at the official launch of the International Festival for Business (IFB) in Liverpool, says EEF, the manufacturers' organisation. The launch takes place at St George's Hall, Liverpool, where UK Trade and Investment is hosting The British Business Embassy. Manufacturers will be taking centre stage with the Embassy spotlighting Britain's strength in manufacturing, advanced engineering, automotive and aerospace, reflecting the UK's leading position in these fields, as well as demonstrating how we continue to compete on a global stage. On display will be an Embraer Phenom 300 business jet winglet and a Boeing 737 main landing gear door, both provided by Aeromet International. Chas A Blatchford and Sons Ltd, which has been providing prosthetic care in the UK for nearly 125 years, will be displaying an Elan foot and Orion knee. Xtrac, recognised as the worldwide leader in the design and manufacture of transmission systems, used in, for example, Formula One and rally cars, will be exhibiting an FI gearbox and hydraulics system. EEF will also be displaying iconic images of modern manufacturing; winning entries from its annual photography competition.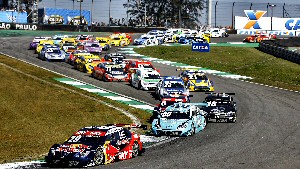 Terry Scuoler, Chief Executive of EEF, says:- "The IFB is a once-in–a-lifetime opportunity to showcase and celebrate the strength and vibrancy of British business. As one of Britain's biggest success stories, employing 2.6 million people and accounting for 11% of GDP, manufacturing has a starring role to play. The products and images on display at the British Business Embassy are iconic and a snapshot of some of the best of British manufacturing. They demonstrate the ingenuity, creativity and diversity at the heart of 'Make it Britain', setting the scene for what this important festival is all about and instilling a sense of pride. They send out a strong message to the world about Britain's trading capabilities and are a tribute to the entrepreneurial spirit of the host City, Liverpool, too."

Cliff Hawkins, Development Director at Xtrac, says:- "We're delighted to have been chosen to fly the flag for Britain at the IFB. We are a British company that is respected the world over for our skills in manufacturing to precise specifications and designing high performance gearboxes for the highest levels of motorsport. Our levels of innovation continue to reinforce all that is great in the British design and manufacturing sector, helping the economy with our exports consistently running at 60% to 70% of the company's turnover. Now celebrating our 30th Anniversary, we continue to build on the successes achieved in some of the most arduous motorsport events, such as the Le Mans 24 Hours, Dakar and the Indianapolis 500, where every car on the grid uses an Xtrac gearbox. Advances made in these motorsport arenas have allowed us to secure advanced engineering contracts in the Aerospace, Automotive, Defence and Marine sectors with a highlight being the supply of the 7 speed paddle shift gearbox in the Pagani Huayra supercar."

To further support IFB, EEF has joined forces with Siemens to host a free conference, designed to champion Britain as a manufacturing and engineering powerhouse on a global stage, on Wednesday, 25 June 2014, at the Hilton Hotel, Liverpool. It will be free to attend and is expected to be the highlight of Manufacturing, Science and Technology Week at the IFB. To attend or to find out more, visit:- eef.org.uk.
Baroness Jones to present a new Land Value Tax Bill in House of Lords
THE Green Party's Baroness Jones of Moulsecoomb is to present a Land Value Tax Bill to the House of Lords on 11 June 2014. The Land Value Tax Bill requires the Government to undertake research into the feasibility of a Land Value Tax. Baroness Jones said:- "We are looking out for the best interests of our community and the Land Value Tax does that by generating economic activity, creating funds for investments, and distributing benefits equally." A Land Value Tax is a tax levied on the unimproved site value of the property. This will depend on the value of the land, rather than the property on it. It will also be paid by the owner instead of the occupier. This tax will replace National Non-domestics Rates and Council tax and would reduce levels of land banking (the practice of developers' hoarding of prime site land). Research from Andy Wightman, a land reform analyst, suggests that 83% of households across England would receive lower Council Tax bills in the 1st year of operation. The idea of a Land Value Tax has been endorsed by think tank Compass, the Mirrless Review, and Winston Churchill. It has also been implemented in other countries such as Australia, New Zealand, Estonia and Denmark.

FIRST WAVE OF ACTS ANNOUNCED FOR LIVERPOOL PRIDE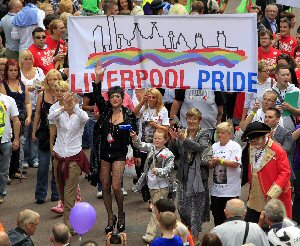 LIVERPOOL Pride are delighted to announce the 1st wave of acts confirmed for this year's event. The newly ticketed sites for Liverpool Pride 2014 which include the Waterfront Stage, Stanley Street Stage and the Garlands and G-Bar Stage will play host to some great entertainment at this year's 'Glam Fairy Tales' themed Pride event on Saturday, 2 August 2014. The first confirmed acts include Katy B, and Sonia, with many more acts announced soon.

Headline act Katy B burst onto the music scene in 2010 with her debut single 'Katy on a Mission', after charting at no. 5 in the UK top 40 Katy B continued her success collaborating with artists such as Ms Dynamite, Mark Ronson and has recently contributed to England's 2014 world cup song with Gary Barlow and others. She returned with her 2nd album Little Red this year which topped the charts, reaching the number 1 spot on the UK album chart. She will be performing on the Waterfront stage.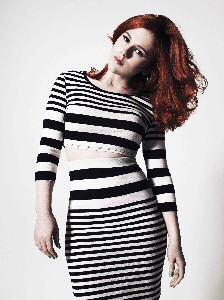 Sonia, famous for her 1989 number 1 single You'll never stop me from loving you, is confirmed to perform on the Stanley Street stage. Her career launched right here in Liverpool as she sang on the club circuit in the 1980's, where she was discovered by pop producer Pete Waterman. 25 years after the release of her debut single, Sonia will return to where it all started on 2nd August for Liverpool Pride's biggest event so far.

Liverpool Pride are excited to be teaming up with media partner Radio City 96.7, the number one radio station for Liverpool. A whole host of Radio City DJ's and presenters will be appearing at both the Waterfront and Stanley Street stages entertaining the crowds and keeping up the party atmosphere throughout the whole day.

The North West's House of Suarez makes a welcome return to Pride this year. After being part of the opening event last year, House of Suarez are set to choreograph this year's performances. This innovative dance theatre company explore new forms of dance interpretations, fusing dance styles with expressive and amazing performances.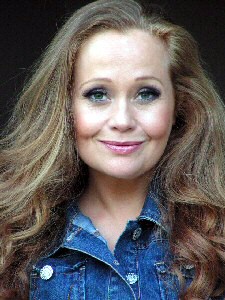 Last year's Liverpool Pride was the most successful event to date, with around 65,000 people in total enjoying the superhero themed festivities, including 6,000 marching in the parade and 20,000 spectators lining the City Centre streets to cheer them on. Across the 2 main festival sites, the Waterfront Stage and Stanley Street Stage, 65,000 revelers of all ages soaked up the music and atmosphere, with visitors travelling from as far as Germany, Dubai and even Australia to join in the fun. Pride organisers are certain that with these acts confirmed, and lots more to follow, 2014 will be the biggest and best pride to date.

Ticket Prices:- Limited 3000 early bird tickets at £5, advanced tickets £8 and £11 on the day. (No booking Fees, a handling charge may apply of £2.25 per transaction)
For tickets book online or call the 'Liverpool Pride Ticket Hotline' on:- 0844 8000 509.
Tickets also available in person at:- TicketQuarter, Queen Square, Liverpool.

Make sure you check log on to the festival's website, also you can follow the developments via:- @LiverpoolPride on Twitter and also you can use Facebook to have your say and for all of the latest Pride News.