Why wait? - Men are more decisive than women, it has emerged!¿
WELL this will get you all talking, we hope... A study of 2,000 people by OnePoll, between 6 May 2014 and 8 May 2014, for Origin Leisure has resulted in some interesting reading! The study has found men are twice as likely to make a decision 'straight away' than women, when looking into the nature of decision making and the thought processes behind them.

The research asked men and women to evaluate their decisions in life and unsurprisingly found women are much more likely to consider the opinions of friends and take time on their choices while men adopt a more immediate process.

A quarter of women said their approach was often to spend a long time mulling over the details of a decision before making it, but less than a 5th of men take the same approach.

The study also found that even though women take longer to reach their decisions overall, they are more likely to regret the choice they made further down the line.

Women are also twice as likely to consult their partner and get their opinion before making a decision as were men, results showed.

The research, which was commissioned by indoor swimming pool builders Origin Leisure, found the head really does rule the heart with Brits more than 4 times more likely to make a decision with their head than go on what the heart says.

When a choice does require a bit of soul searching, surprisingly women are more likely to do something 'from the heart' than are blokes!

Psychologist Cliff Arnall said that:- "There are stark differences between how men and women make decisions. Women's significant reliance on others plus a reluctance to make a wrong decision points to a measurable lack of confidence compared to men. Weighing up different outcomes and scenarios may seem like a good strategy but it appears to be accompanied by increasing levels of stress and uncertainty. Going round in circles soon becomes counterproductive and leads to decision paralysis and feelings of frustration."

The study also found a quarter of Brits find it easier to make really big decisions than they do smaller ones; trusting their gut for 'life changing' choices like whether or not to buy a house or propose to a partner, but then agonising over things like buying jeans or new shoes.

Cliff Arnall adds:- "Heart and gut feelings operate at a much faster and more primitive level than regular thought processes. The heart is based on emotion, the gut on survival. Gut feelings shouldn't be dismissed as rash; 95% of the human body's feel good neurotransmitter serotonin is produced by the gut."

Women are more likely than men to change their minds overall; showing more indecision when it comes to buying shoes or jeans. also like whether or not to book a holiday.

They also take longer to make up their minds on work matters like whether or not to hand notice in and move job and suffer the most back and 4th on decisions around changing the look of the house or re-decorating.

However, men showed more indecision than the fairer sex when it came to putting an offer in for a house, talking to someone they find attractive or deciding whether or not to ask a partner to move in.

When thinking about the big decisions made in their lives so far- women were more likely to cite starting a family as the biggest they'd made, while men chose the financial commitment of choosing to buy a property.

Interestingly, women were more likely than men to feel they get the smaller decisions wrong in life, while men are the gender most likely to feel they get big decisions wrong overall.

In fact the results have found that 7 in 10 are prone to making bad decisions and more than half the 2,000 men and women studied felt they are indecisive.

But certain decisions come fast; 1 in 5 people in relationships knew they wanted to be with their partner within minutes of meeting.

Men know sooner after meeting someone if they want to be in a relationship with that person; 41% make up their minds on the same day compared to less than a third of women.

And a third of homeowners knew their current property was for them almost instantly upon viewing it.

Other property decisions don't come so fast, results showed the number of potential upgrades to the home currently being considered by the average homeowner with a new kitchen or bathroom top of the list.

While redesigning the garden, getting a conservatory and even adding a Jacuzzi, hot tub or swimming pool are currently being mulled over by many.

Gary Taylor of Origin Leisure added that:- "It's clear from our research that many people make decisions with an acute sense of how it will impact friends, family and loved ones. These decisions are incredibly motivating and often offer lasting happiness. We see this many times over in our line of business. Don't agonise over a decision that will make you and your whole family happy, just get on, listen to your gut instinct and enjoy it!"

Psychologist Cliff Arnall offers some remedies for indecision:-

1. Adopt an attitude of boldness. If you're not feeling it then pretend!

2. Get all the information you reasonably can. Acknowledging that 90% or 100% is rarely possible aim to gather 80% of the information you need to make your decision.

3. Write down the pros and cons of making the decision. Don't hold back - being brutally truthful and open at this stage can save much stress later on.

4. Write down the very worst thing that can happen, eg. lose all your savings, become homeless, be thought of as a failure by your community.

5. Talk separately to your 3 closest friends and get a dispassionate opinion from them but you'll need to give them permission to tell you what they really think!

6. Are your head, heart and gut aligned? If not sleep on it for a day or 2.

7. Set yourself a date and a time at which point you will decide either way. Suggestion is between 5 and 10 days, eg. by the 17 July 2014, at noon I will make my decision with conviction come what may.
So what do you, our readers, think of these findings? Email us your views and thoughts about this report to our newsroom via:- news24@southportreporter.com and let us know today!

The Search for Annie and her orphan friends is on as auditions are announced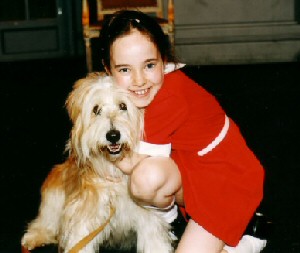 THE Birkenhead Operatic Society Trust (BOST) are seeking enthusiastic, talented young girls to star in the production and are holding auditions to find Annie and her orphan friends on the mornings of Saturday, 28 June and Sunday, 29 June 2014. This production will be returning to the Liverpool Empire over 27 November to 30 November 2014. The auditions are free; however, everyone must pre-register by completing and returning an application form, together with 2 passport photographs; other formats will not be accepted as these are required for identification and licensing purposes. The deadline to return completed application forms top the Empire has been extended to 10am, on Monday, 23 June 2014. Those wishing to audition should be between the ages of 6 and 15 years old and must be no taller than 4ft 9inches. No experience is necessary. Auditions will take place at the Liverpool Empire Theatre and those auditioning will need to prepare the song:- 'The Sun'll Come Out Tomorrow'. A recall audition will take place on the afternoon of Sunday, 29 June 2014, at BOST Headquarters. Following this, shortlisted girls will be invited to a final audition at BOST headquarters in Birkenhead and will be informed of the outcome that day. Weekly rehearsals for the chosen girls will be held at BOST Headquarters in Birkenhead, commencing in July, with additional Sunday rehearsals with the full cast, starting 6 weeks before the show opens. BOST's Director Elsie Kelly, well known from ITV's Benidorm, said:- "We are looking for confident and enthusiastic girls to audition for the roles of Annie and her orphan friends. Last time we staged this show, our cast included 10 year old Stephanie Davis from Liverpool as Annie. She went on to be a finalist in Andrew Lloyd Webber's BBC show 'Over the Rainbow' and now plays Sinead O'Connor in 'Hollyoaks'. Hopefully we can discover more stars of the future this time around."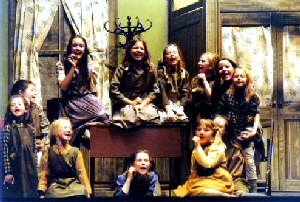 Elsie added:- "We chose 'Annie' as our next major production because it is a feel good, family musical which will be enjoyed by audiences and the cast alike. The production will also allow us to showcase talented, local, young performers and help them further their interest in theatre." For further information and to download an application form, please visit:- atgtickets.com/liverpool and click on the 'Creative Learning' tab. BOST will also be looking to cast a local dog to star alongside Annie, and details of these auditions will be announced nearer the show. If you did not know who BOST are, well they are an award winning musical theatre society which strives to provide the best in live theatrical entertainment in the Northwest. Based on Merseyside, they have a membership of over 100, involving people both on and off stage. BOST perform large scale productions annually at the Empire Theatre in Liverpool and also perform concerts and shows at other theatres on both sides of the Mersey. Recent shows have included:- 'The Sound of Music', Disney's 'Beauty and the Beast' and 'Guys and Dolls'.
Something Old, Something New at Prescot Festival
PRESCOT'S 10th Annual Arts and Music Festival promises a host of tested classics among newer offerings. The event takes place 20 June 2014, with a opening night, with Phoenix Concert Orchestra, features such popular 'light music' melodies as A Nightingale Sang in Berkeley Square and Puffin' Billy, better known as the theme to Radio 4's Children's Favourites. Professor Dr Ian Tracey, of Liverpool Cathedral, returns to the parish where he began his musical career, to give a 'Top of the Organ Pops' recital that includes Albinoni's Adagio and Bach's Toccata and Fugue in D minor. The Prescot Festival welcomes Centenary Theatre Company for the 1st time, with a programme of songs from hit shows including Rent, My Fair Lady and Les Misérables. Foden's Band; currently at no. 3 in the world brass rankings; also makes its Prescot debut, with a Gala Concert in celebration of the Festival's 10th year. Also in honour of the Anniversary, Parish Organist Tim Hall will premiere a new piece by festival founder and director Dr Robert Howard, a teacher at St Edward's College. The 10th Annual Prescot Festival of Music and the Arts runs until Sunday, 29 June 2014. The full schedule is online at:- prescotfestival.co.uk.
Fictional Storytelling Through Photography With Cristina de Middel
TELL fictional stories using photography and create your very own 'dummy' photobook under the guidance of self publishing expert Cristina de Middel in a special master class at Open Eye Gallery. The workshop will mix fact and fiction; participants will learn how to use photography in a non-documentary way, instead using their cameras as powerful new tools in fictional storytelling. The cost for this event is £250 full price and £220 concession. Places are limited and participants are required to use their own digital camera equipment. If you would like the opportunity to work with Cristina please forward a selection of up to 6 (low-res) images to:- charlotte@openeye.org.uk, together with a short covering letter (350 words max) explaining your interest in self publishing and how you feel this opportunity would benefit your practice. Applications must be received before 2 July 2014, at 10am. Successful candidates will be chosen by Open Eye Gallery's Director Lorenzo Fusi and Cristina de Middel and contacted on 3 July 2014. See OpenEye.ORG.UK for more information. "This fantastic, competitive workshop is a collaboration between Open Eye Gallery and LOOK, organisers of the Liverpool International Photography Festival. It is delivered as part of the International Festival For Business 2014 with thanks to Liverpool City Council. Cristina de Middel is a Spanish Artist best known for her self published photography book The Afronauts. The book, published in 2012, is a fictional record of the Zambian space program in South Africa. In 2013 she was nominated for the Deutsche Börse Photography Prize and exhibited The Afronauts at The Photographer's Gallery, London. In the same year Cristina also received the Infinity Award from the International Centre for Photography, New York. We are excited to present a new commission from Cristina as part of Open Eye Gallery's Biennial exhibition, Not All Documents Are Records. Cristina reinterprets the history of the Liverpool Biennial and imagines its possible future developments." said Charlotte Anne Down, Marketing & Communications Officer for the Open Eye Gallery.