Liverpool Hope University - International Tennis Tournament 2014
Photographs by Patrick Trollope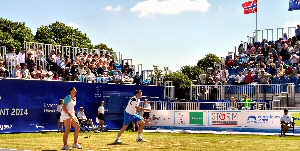 THE Liverpool International Tennis Tournament was held over 19 June to 22 June 2014, and this time it was at a new venue, the Liverpool Cricket Club, on Aigburth Road. Attending the event was Liverpool's sports therapist, Marcus Croman who told us:- "This is a fantastic event. Players and fans are so relaxed both in public and in privet. I fully enjoy working at it." With Marcus was Sam Jalloh, who now lives in Southport and works as a Head Coach at Wainford Tennis Club. He also said how impressed he was with the facilities and also the people, adding that this could easily grow bigger and bigger. This same statement was echoed by the players and by the fans who had turned out. Also attending the event was Wimbledon Champion, Marion Bartoli, who delivered a fantastic display of sportsmanship, playing despite having an injured arm. This is a glowing example of Liverpool at its best and an essential pre-Wimbledon grass court warm up event, so if you are a tennis fan, please do book in for next year's tournament, via visiting:- liverpooltennis.co.uk and and also if you want the results, that site also has them. These are a few photographs taken over this event.......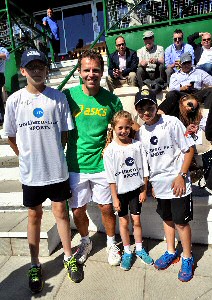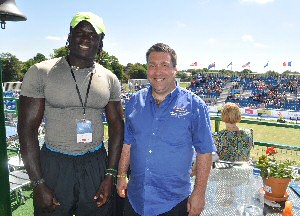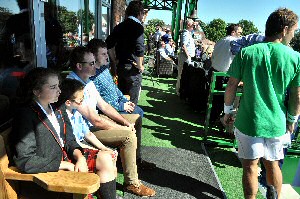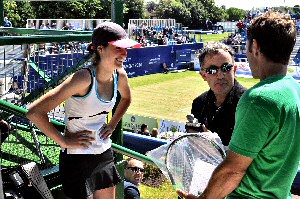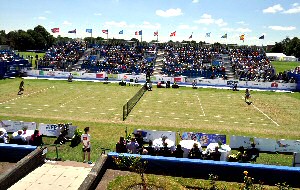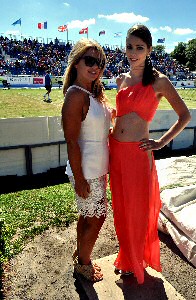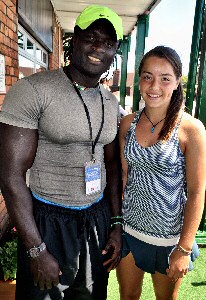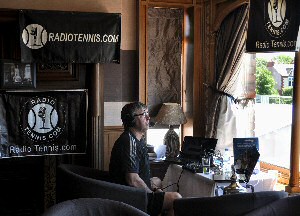 Page 1 of 2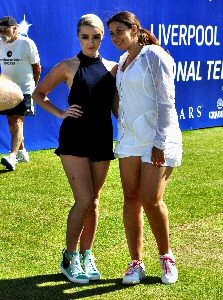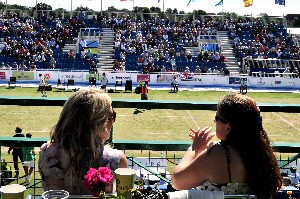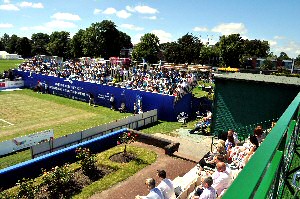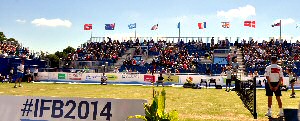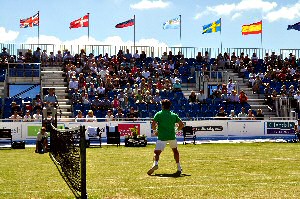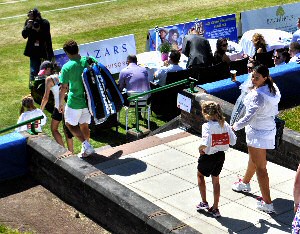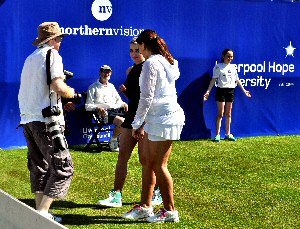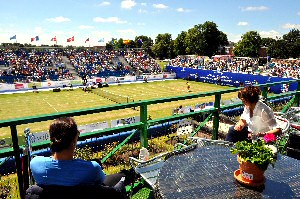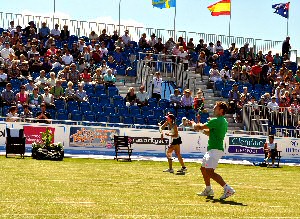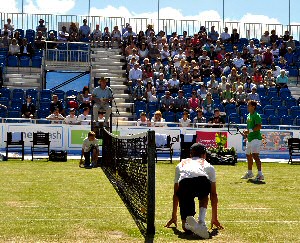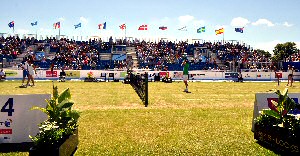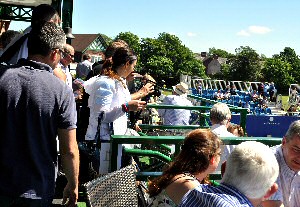 We hope you liked the photos, but please, don't copy them. Please help us to keep our copyright intact and to keep this site online. Click on here now to find out how you can order prints!