Traffic problems in Formby following collapsed road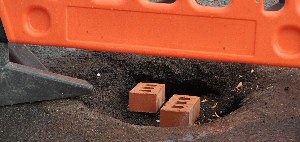 THE Southern access into Formby has been effectively closed following the collapse of a sewer on Liverpool Road, Formby (B5424), on 23 June 2014. The problem has resulted in very limited access to shops and also for residents on what is normally 1 of only 3 ways in and out of the village.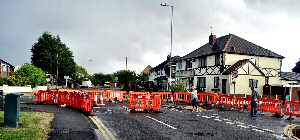 Sefton Council has told us that:- "United Utilities have now taken responsibility for repairs to a collapsed carriageway and they expect the road will be closed for several weeks. A diversion via Altcar Road is now in place and the closure will remain in place at the Formby Bypass roundabout (A565) as well as on Liverpool Road."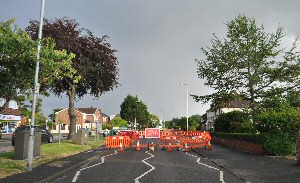 Has this affected you? Email us your views and thoughts about this to:- news24@southportreporter.com.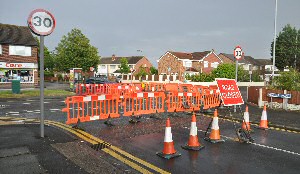 Tobacco Free Futures calls for UK action on standardised packaging NOW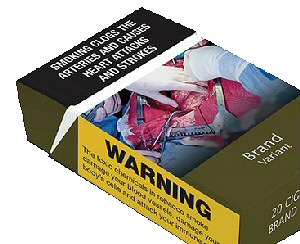 TOBACCO Free Futures is urging the Government to act immediately on standardised tobacco packaging to protect children in the UK, following the release of new figures from the Australian Bureau of Statistics (ABS) that shows clear evidence of the public health measure working in Australia.

Tobacco Free Futures, who is leading the campaign for standardised packaging in the North West, has welcomed the recent figures released by the ABS which show that total consumption of tobacco and cigarettes is currently the lowest ever recorded, dropping from $3.508bn in December 2012 (when standard packs were introduced) to 3.405 billion in March 2014. And, after population growth is taken into account, tobacco sales per person have actually continued to decrease from 920.4 cigarettes in 2012 to 906.9 in 2013.

Australia is currently facing a vicious attack by the tobacco industry, along with organisations that it funds, in a co-ordinated and well resourced attempt to undermine the public health measure.

In April this year an independent review by leading paediatrician Sir Cyril Chantler concluded that standardised packaging would "contribute to a modest, but important reduction in smoking prevalence especially in children and young adults." However promised draft regulations have failed to materialise and time is quickly running out to meet strict parliamentary deadlines.

Andrea Crossfield, Chief Executive of Tobacco Free Futures said:- "Glitzy, colourful and glamorous cigarette packaging helps to attract the next generation of tobacco industry customers to replace the one in two smokers who die from their addiction. Standard packs are obviously eating into their profits, which can only be a good thing for everyone else. We are urging the government to publish the regulations as promised so more children aren't tempted to smoke. Support is strong in the North West public with health professionals and the public with over 60,000 people signing up in support. With over 18,000 of children trying smoking every year in the North West, any delay to the introduction of standardised packs will see more children lured into an addiction that kills 100,000 people in the UK every year. We urge the government to act now, publish the regulations, and start taking the health of our children seriously."

It's official, strawberries are the fruit that make us the happiest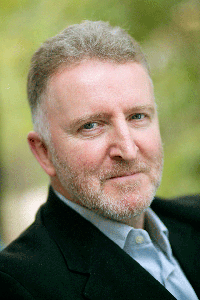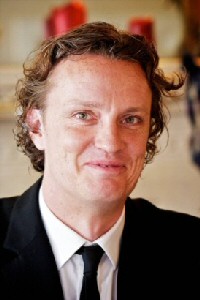 AS Brits gear up to eat an anticipated 7,500 tonnes of strawberries during the Wimbledon fortnight, scientists reveal that we are in for a very cheerful 2 weeks as strawberries are named as the fruit that makes us feel the happiest. The research, conducted by The University of London's Centre for the Study of the Senses, found that for 77% of people the aroma of a fresh strawberry triggers memories of summertime, while 64% felt it prompted thoughts of sunshine.
The team of scientists, who undertook the study to investigate the link between emotions, taste and smell, found that the appeal of the fruit was so strong that 86% of people felt relaxed just by thinking about eating the quintessentially British fruit. They found that the distinctive smell of a fresh strawberry is most likely to recall summer memories of garden parties, street markets, picnics, wedding receptions and breakfast in bed. Other fruits were less likely to improve mood, with apples and bananas sparking visions of munching breakfast on the go or cramming lunch at the office desk. The scientists also conducted 74 trials in the Centre's sensory lab to explore relationships between sounds and flavour; revealing that different soundscapes can enhance taste. The sounds of a picnic and lawn mower cutting grass made strawberries taste fruitier than when people listened to office and commuting noises. Surprisingly, the research also discovered that more Brits (25%) associate strawberries with the smell of freshly cut grass rather than the popular food combination strawberries and cream (16%) ; a combination that will be perfect as thousands descend courtside and on to Henman Hill for the world famous tennis tournament this week.
Sensory expert from the University of London, Professor Barry Smith, said:- "More than any other sense, smell can evoke powerful, emotional memories. Strawberries have been shown to trigger nostalgic summer memories, because people usually see them as a seasonal treat. Despite the fact that strawberries and cream is one of the most popular food combinations, the majority of people associate British strawberries with the waft of freshly mown grass so chefs are already creating recipes to conjure these aromas."

Following this sensorial discovery, top chefs are busy creating dishes that appeal to all the senses and heighten the eating experience. James 'Jocky' Petrie, who has risen to fame alongside Heston Blumenthal, has been commissioned by industry body British Summer Fruits to create exciting recipes to stimulate the senses this summer. Petrie's crazy concoctions include a strawberry and chilli nectar that evokes the heat of a summer's day and a strawberry sandwich made with white chocolate sponge, olive oil ganache, mint leaves, coriander seeds and a layer of 'grass'; made with white chocolate and wheatgrass.
Chef James 'Jocky' Petrie, Head of Development at The Ledbury, said:- "No flavour shouts summer to me more than that of a strawberry. It's an extraordinarily diverse berry that adds real depth of flavour to any sweet or savoury dish, which complements bitter and acid ingredients. Barry Smith's exciting work at the lab shows that strawberries trigger happy memories of years gone by and the sounds of summer make them taste even better."
Part of an emerging trend, retailers are also increasingly using multi sensory design; dubbed Sensory Architecture; to enhance customer's experiences and environments. Research by Condiment Junkie has shown controlling colour, texture, sound, smell, shape and form can have a profound effect on enjoyment and how memorable an experience is. It can even enhance taste perception by over 20%.
Duke to Visit Princes Park
THE Duke of Devonshire is to visit Liverpool's Princes Park; at the start of the celebrations of the life of one of the world's greatest ever gardeners. Princes Park was created by Joseph Paxton, who achieved his initial fame as the head gardener at Chatsworth after he was appointed by the 6th Duke of Devonshire in 1826. At Chatsworth, he designed gardens, fountains, a model village and built the Great Conservatory. He also designed numerous parks throughout the country and designed the Crystal Palace for the Great Exhibition of 1851. He was also a publisher, architect, engineer and MP; such were his interests and achievements that he was dubbed by Dickens as "the busiest man in England." Paxton was appointed by Richard Vaughan Yates to design Princes Park, the first major park he created. His fee was £100 plus a further £42 and expenses for his drawings. The park, opened in 1842, had private gardens, public walkways, a lake and a boathouse, provided the blueprint for many other parks. Next year marks the 150th anniversary of Paxton's death and a number of events will be staged in Merseyside to celebrate his life. As a forerunner to these the Duke of Devonshire was invited to view Princes Park and, accompanied by Chatsworth's head of gardens and domain Steve Porter, he will visit it on Friday, 27 June 2014. The Duke was invited to the park by Dr Katy Gardner, chair of the Friends of Princes Park. She said:- "I invited the Duke to visit our park as I was inspired by a book on Paxton and from my visits to Chatsworth realised that without the huge support of the then Duke Paxton would not have achieved what he did including in Merseyside, where he also designed Birkenhead Park. I wanted to show off our glorious Grade 2* Heritage park to the Duke and so raise its profile beyond Liverpool. I am delighted that he has accepted the invitation and that the present head gardener at Chatsworth, Steve Porter, will be able to see the work which Paxton designed."

Councillor Peter Mitchell, the Mayoral lead on parks and open spaces said;- "Princes Park is an important part of Liverpool's heritage as well as being a much-loved green space. We are extremely pleased that the Duke of Devonshire will be able to see for himself the work which Paxton initially designed."