Kylie Minogue tribute act and ABBA Gold, along with Sam Fox heading to Pride in Liverpool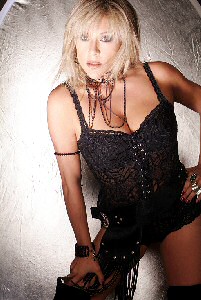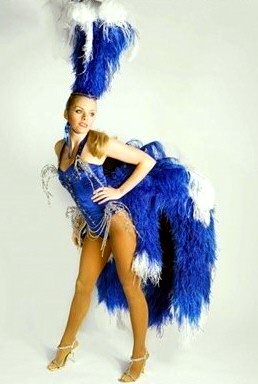 LIVERPOOL Pride 2014, are proud to announce the latest acts set to perform at this year's event on Saturday, 2 August 2014. Joining the list of confirmed acts are top Kylie Minogue tribute Kylie-A-Like, Super-Trouper tribute ABBA GOLD and 80s sensation Sam Fox, with even more acts to be announced soon and tickets are selling fast!

The newly confirmed acts will join performers Heather Small (M People), pop songstress Sonia and headline act Katy B. This year Liverpool Pride introduces 3 ticketed pay zones, including the Waterfront Stage, Stanley Street Stage and the Garlands and G-Bar Stage which will play host to lots more great entertainment at part of this year's 'Glam Fairy Tale' themed Pride event.

Kylie A Like was founded by Suzy Hopwood and is one of the most sought after Kylie tribute shows in the world. With over 15 years' experience, Minogue-like assets and petite frame, this brilliant tribute act pays homage to one of the most successful female artists of all time with a career spanning over 3 decades. Performing all around the world, being vocally spot on and giving her all at every performance, it's easy to see why fans across the world have said:- "I believe in you" and have named her Europe's Number One Kylie Tribute show on more than one occasion! Making her Pride debut the Kylie a Like Show with show stopping costumes, dance routines and a few surprises the Kylie a Like show is always 100% live and definitely someone you just can't get out of your head!

Super troopers, ABBA GOLD will also make their way to Pride. During their 20 year career the internationally renowned ABBA tribute show have performed over 3,500 shows, playing to nearly 3 million people worldwide. With an eye for ABBA detail, their costumes are faithfully recreated and original ABBA recordings have been endlessly studied to emulate that authentic and special ABBA experience. ABBA GOLD have completed a 2 year tour with Eurovision Song Contest Winners Bucks Fizz and Brotherhood of Man as their support acts. ABBA GOLD have also appeared on stage with Atomic Kitten, The Sugababes, Slade, Dr. and the Medics and many more! Using only the finest artists and performing with up to a 10 piece live band ABBA GOLD are the original and still the best ABBA tribute act.

Last but not least, 80s sensation Sam Fox first became a household name when she released her 1986 iconic debut single 'Touch Me'. Sam's rise to fame saw her become one of the most photographed British personalities of the 80's and recognizable all over the world. Model, singer and actress Sam Fox certainly has global appeal, performing in Bosnia, Siberia, India, Malaysia and many more countries selling out venues and breaking box office records. After appearing on hit TV shows 'I'm A Celebrity, Get Me Out Of Here!' and 'Come Dine With Me' Sam's latest role in British horror movie 'Seven Cases' was screened at the Cannes film festival earlier this year. Now Sam heads to Liverpool to join the fabulous 2014 Pride line up.

This year marks the 5th anniversary of Liverpool Pride which was established in 2010 in memory of murdered gay teenager Michael Causer. After last year's record breaking Pride event where over 65,000 revellers enjoyed the music, fun and atmosphere of Pride, 'Glam Fairy Tale' organizers are hoping for a bigger and better event this year!

Ticket Prices:- Last remaining early bird tickets available now at £5, advanced tickets £8 and £11 on the day. (No booking Fees, a handling charge may apply of £2.25 per transaction) Book your tickets fast to secure your £5 tickets!

For tickets book online or call the Liverpool Pride Ticket Hotline on:- 0844 8000 509. Tickets also available in person at TicketQuarter, Queen Square, Liverpool.

Make sure you check out:- LiverpoolPride.co.uk, @LiverpoolPride on Twitter and on Facebook to have your say and for all of the latest pride news.

£1.7 million to help disadvantaged 3 and 4 year olds in Merseyside
3 and 4 year olds from low income families are to benefit from a new £50 million fund unveiled this week helping to prevent them falling behind before they have even started school.

More than 6,000 children in Merseyside could benefit from the new Early Years Pupil Premium, worth over £300 per pupil. This means that Merseyside will receive more than £1.7 million in additional funding.

The Early Years Pupil Premium is designed to narrow the attainment gap between young children from low income families and their peers, setting them on the path to a more successful future.

According to research, children from low-income families are estimated to already be 19 months behind more advantaged peers when they start school. High quality early education can close this gap and improve results later on in life.

The Early Years Pupil Premium aims to help nurseries raise the quality of their provision and today's consultation will look at how best to make it work.

Nurseries will have freedom to decide how to use the money to help three and four year olds learn and develop, for example, by employing more qualified staff or specialists in activities like speech and language to give an extra focus on basic skills.

Deputy Prime Minister Nick Clegg said:- "Every child in Merseyside deserves the chance to fulfil their potential, and this extra funding is a boost to help our youngest children get on in life and succeed. Boys and girls from poorer families have often already fallen nineteen months behind their better off classmates by the time they hang up their coat on the first day of school. Increasing their chances of success has got to be a top priority."

Education and Childcare Minister Elizabeth Truss said:- "Children from low income families are already behind their peers in language and communication by the age of 5; this is not good enough. We expect nurseries across Merseyside, and the rest of England, will use this money to create more high quality nursery provision led by teachers. We know it's a challenge to close the attainment gap later on, but with the introduction of the Early Years Pupil Premium we hope it will prevent this gap from emerging in the 1st place."

The Early Years Pupil Premium builds on the Pupil Premium, established in 2011, to transform the way we educate our children from low-income families.

Its launch coincides with the Pupil Premium Awards ceremony, recognising the schools in England best at helping pupils from low-income families through their effective and innovative use of the funding.

The Deputy Prime Minister will congratulate the three winners at a ceremony in London, designed to promote the best ways of using the money so that other schools can follow their lead.

Schools Minister David Laws added:- "The Pupil Premium is about helping schools to help all pupils succeed; regardless of background. The new Early Years Pupil Premium will support 3,300 disadvantaged children in Merseyside helping to capture those children who need support at an early age. The aim is to bring them on a level playing field with their peers by the time they start school. We're also celebrating the success of the Pupil Premium and I want to congratulate all of the schools and their inspiring staff nominated this year and encourage them to go even further for next year's awards."

The Early Years Pupil Premium is part of the Government's programme of reforms to help children get ready to begin school, especially those who are from low income families. This includes:-

► expanding 15 hours of free early education to 40% of 2 year olds.

► expanding the role that schools play in the early years.

► tougher inspection and accountability through a stronger Ofsted framework.

► improving the quality of staff entering the early years workforce by introducing Early Years Teachers.

► encouraging new providers into the market including through the introduction of childminder agencies.