NHS Trusts boosts research figures in Liverpool
CLINICAL research is on the rise in the NHS, and several of Liverpool's NHS Trusts are helping to spearhead the trend highlighted by new figures in a league table. The league table is published by the National Institute for Health Research (NIHR) Clinical Research Network, the research delivery arm of the NHS. It shows the number of studies undertaken by each NHS Trust from April 2013 to March 2014, and the number of patients who volunteered to take part in clinical research. Over half of the NHS Trusts across the country increased the number of clinical research studies undertaken in their Trust last year, contributing to the drive for better treatments for all NHS patients. One of these Trusts was Royal Liverpool and Broadgreen University Hospitals NHS Trust who increased their number of studies, sponsored by the NIHR from 140 in 2012/13 to 160 in 2013/14. Clinical research is a vital part of the work of the NHS, and provides evidence about "what works" so that treatments for patients can be improved. In addition, there is research evidence to show that patients do better in hospitals and surgeries that do research; even if they don't actually take part in a study themselves.

Dr Richard Fitzgerald, director of the Royal's Clinical Research Unit, said:- "The numbers of studies we carry out is ever increasing as these figures for NIHR sponsored studies show. We have over 400 clinical trials running in the hospital at any one time, in 40 different departments. We're always looking for more volunteers to take part in clinical trials to help improve the future of healthcare. If anyone wants to know more about taking part in clinical trials call 0151 706 4860, 8am to 4pm or email C4C@rlbuht.nhs.uk."

Jonathan Sheffield is Chief Executive Officer of the NIHR Clinical Research Network. He said:- "It's great to see a real appetite for research in Liverpool. I would like to thank all the patients and carers who have taken part in research, and thereby made a contribution to improving NHS treatments for everyone. I would also like to congratulate the Trusts in Liverpool for increasing their number of studies. We know that research is something that patients really value and these Trusts are creating the opportunities for patients to get involved."

The clinical research league table is available online. Patients and carers who want to find out more about clinical research can visit:- nhsresearch.org.
TV Actors and Presenters to join City Ambassadors to participate in Tri Liverpool
THE Hollyoaks actress Nikki Sanderson will join Benidorm soap star Phillip Olivier and 60 minute make over presenter Craig Phillips as the latest to sign up to Tri Liverpool and are preparing for this years event on 10 August 2014, to take place at Liverpool's breathtaking docklands.

The group participating in the event will join a line up of supporting Sports Ambassadors to include Everton 1st team coach Duncan Ferguson, Boxer Tony Dodson, Liverpool legend Alan Kennedy along with fellow Hollyoaks actor James Sutton, MP's Steve Rotheram and Andy Burnham, and X Factors Chris Maloney who launched the event last month with olympian Lucy Hall at the Liverpool Arena.

Based in the heart of the Liverpool Dock, Tri Liverpool delivered in partnership with the British Triathlon Federation and Liverpool City Council is arguably the most spectacular City based triathlon in the UK. On 10 August 2014, over 2,500 triathletes will swim in the Wapping Docks, bike past the iconic Liver Buildings and run along the Albert Docks before collecting their medal outside the impressive Echo Arena. The official event charity for 2014 is Everton In The Community.

Distances start from as little as a 750m swim, 20km bike and a 5k run. If participants don't feel ready to do the whole thing, they can team up with 2 friends and take part as a team; 1 person swims, one person cycles, 1 person runs and then they all cross the finish line together!

The ambassadors are coming together this week to urge spectators to sign up and "Be A Triathlete This Summer" – the tagline for the event. Individuals can also participate in a group relay challenge led by our Hollyoaks and MP's triathlon teams.

To find out more and enter the race, visit:- TriLiverpool.com. Also you can follow Tri Liverpool on twitter @TriLiverpool also visit YouTube to view the official video.

Southport care expert takes centre stage at dementia conference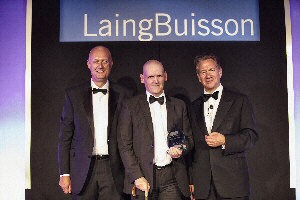 A Southport based social care specialist, Alan Howells, will be joining some of the nation's leading figures in the dementia care sector, when he presents at the upcoming Alzheimer's Show conference.

Alan Howells is the Clinical Specialist for Community Integrated Care, one of Britain's biggest social care providers. In this role he provides clinical guidance and specialist training to people who work in care.

The Alzheimer's Show is a unique conference, which will be attended by over 1500 people who live with dementia, family carers and dementia care professionals. The event, which takes place at Event City in Manchester on 5 July and 6 July 2014, aims to offer guidance and inspiration to delegates; showcasing the latest innovations in dementia care and providing expert advice.

Alan will be presenting on a number of interesting topics at the event; including giving advice to family carers on how to deal with the difficulties that come with their caring role, overseeing a session of music therapy with the classical group Leos Strings, and introducing a special yoga session that has been adapted for older people.

Alan has been recognised as one of the UK's leading dementia specialists, having led the development of pioneering care services and won a number of prestigious care awards, including the Outstanding Contribution to Care Award at the 2014 Laing Buisson Independent Specialist Care Awards. He says:- "Dementia is a challenging and complex condition, which is why, at Community Integrated Care, we want to support the Alzheimer's Show – a unique event which aims to offer vital help and advice. It's a great honour for me to be able to share my own experience of working in dementia care at the event, which I hope will make a difference to the lives of delegates."

For more information about the event is available online.
Help Us Find Our Anonymous Saint!
THE North West Ambulance Service is appealing for help after a total of £1,250.00 was anonymously sent to the Service over the past 7 months. The Trust is trying to get to the bottom of this heavenly gesture and find out who has sent the donations so they can be thanked. To date the Trust has received 5 postal orders of £250 via the Royal Liverpool Ambulance Liaison desk totalling £1,250.00. The identity of the sender is unfortunately a mystery to NWAS and the staff at the hospital have no idea who has sent them either. The donations were made on the following dates:-

► 1 November 2013
► 2 January 2014
► 19 February 2014
► 21 February 2014
► 6 May 2014

Funds donated for general purposes are used for the welfare of staff and patients of the Trust and placed into the Trust's Charitable Funds. Kelly Jackson, Head of Patient Transport Services said:- "The Trust is very grateful for the donations and it is a lovely gesture. We are a little shocked by the amount of money that has been given from what we presume to be one and the same person, especially without a name or form of identity. We would love to know who our benefactor is and thank them personally. All we know is that the person is likely to live in the Merseyside area, be a user of our patient transport service and a frequent visitor to the Royal Liverpool Hospital. If our donator is reading this, please contact us on:- 01204 498400, so we can say a big thank you."